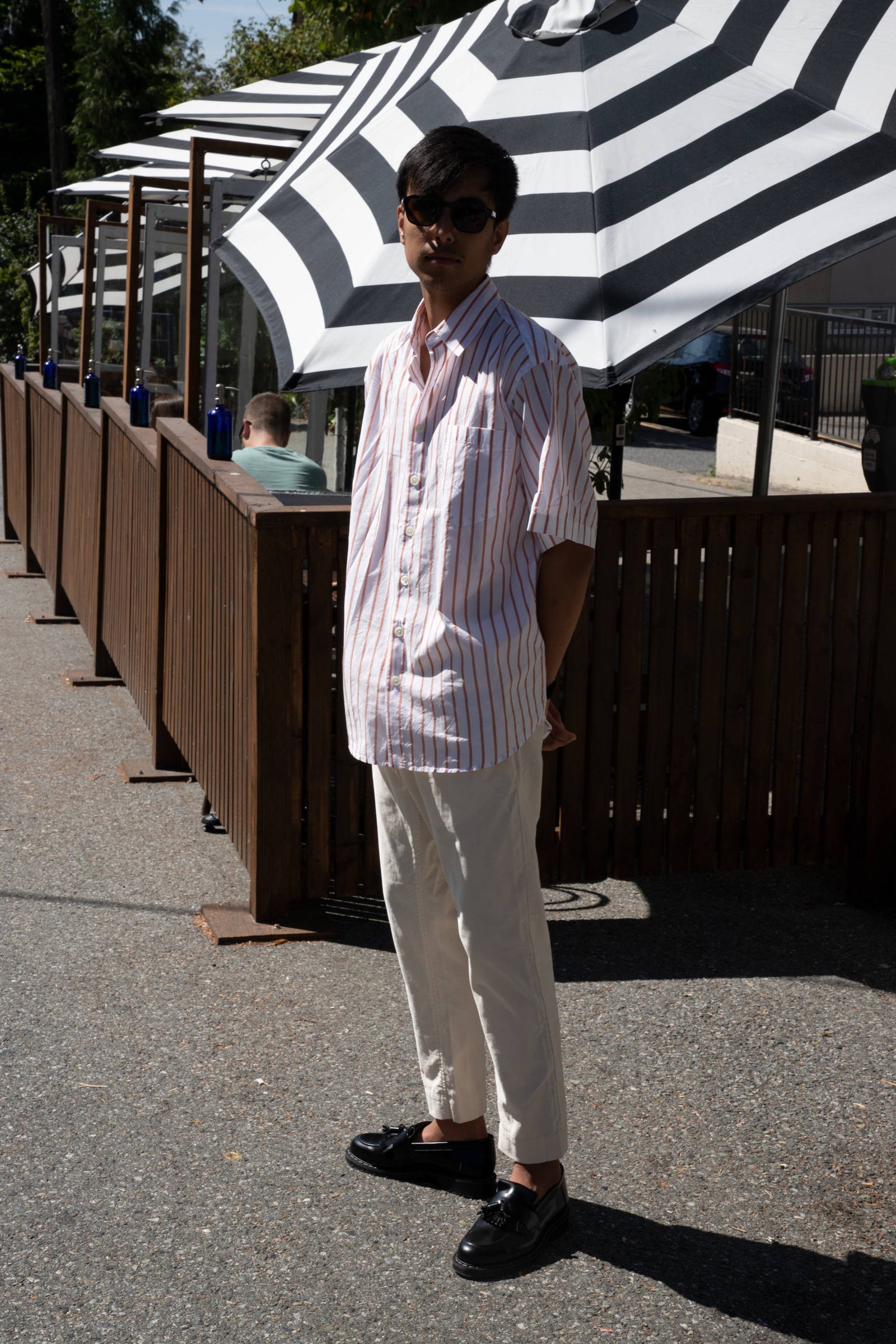 Free Shipping in Canada and U.S.A on order over $200
Summer 2020. The sun is out, the weather's hot, and frankly we're getting a little tired of wearing t-shirts and sweatpants.
After spending the better part of the year indoors, what better way to stretch our sartorial muscles than to sport some good ol' fashioned button ups? In this summer heat we prefer a short sleeve version, something we've got plenty of in the shop this season. A classic short sleeve button up is more put-together than a tee, but also breezier thanks to a button up front and breathable fabrics like cotton poplin and rayon.

If you're in the mood for a classic, check out some solid colour options like the Goldwin Open Collar Shirt in beige, the Kestin Crammond Shirt, or Albam's Revere Collar Shirt in navy. All three have an open collar (also known as a revere, camp, or Cuban collar), a vintage touch that we're really into this season. Native North has offered up some gorgeous striped button ups as well, a great option if you want something timeless but a little bolder. For those who like to have fun with their shirting, oh boy do we have you covered. The French foodies at Reception have served up some wild variations of their Bowling Shirt in multicolour stripes and yellow all-over print, while Garbstore went all-in with their blue and white jumbo polka-dot (polka-hexagon?) Slacker Shirt. Whether your tastes are daring or demure, rest assured that a short sleeve button up can fit the bill.
---