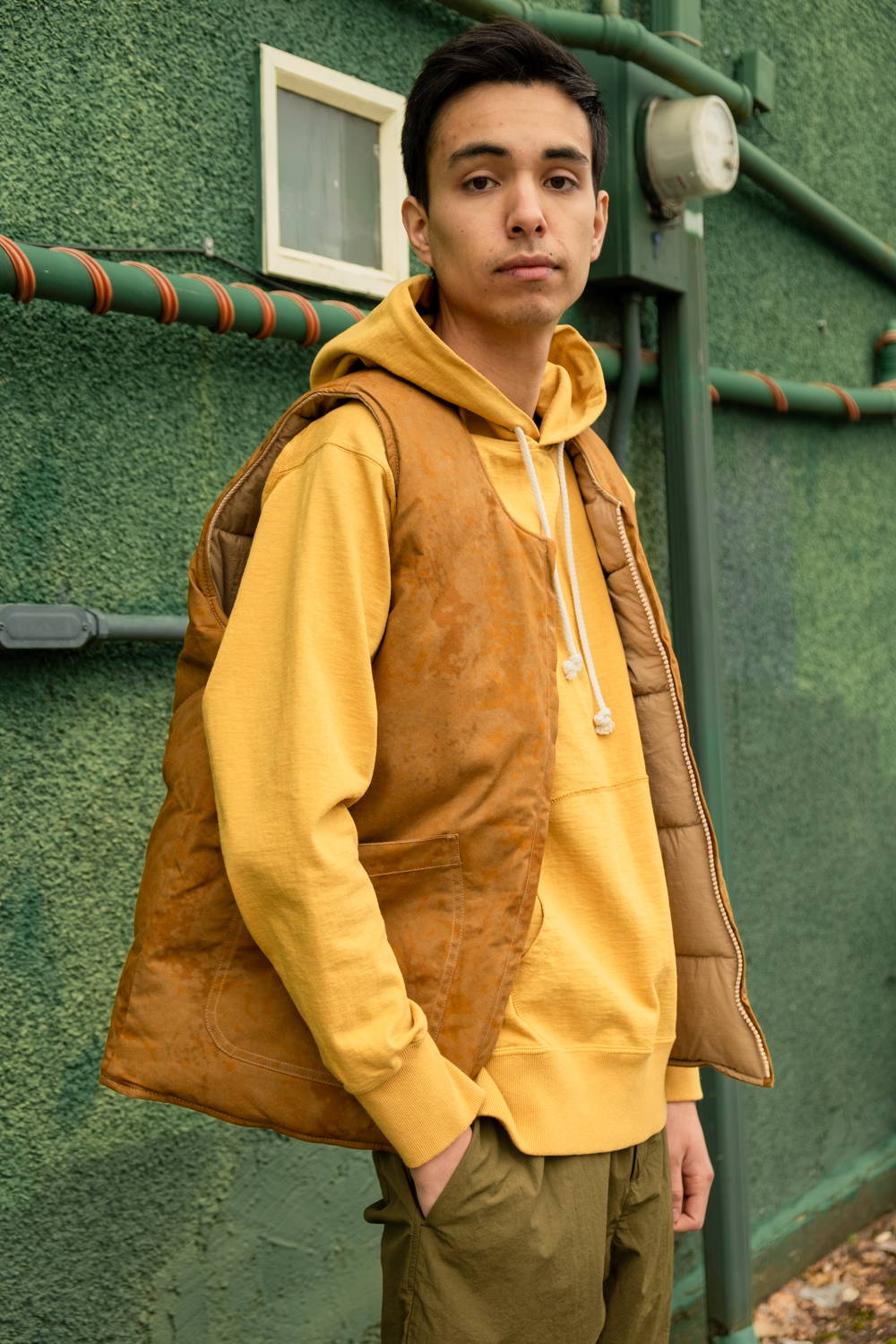 ---
If it wasn't obvious already, we love a good vest here at Wallace. They keep you warm where you need it, they look cool, and you still get to show off the layer underneath! Win-win.
As self-appointed vest aficionados, we were understandably floored when the Fala Vest from Kestin arrived on our doorstep.
We've never seen anything quite like it. Upon first glance, the Fala Vest is an insulated, collarless gilet with the kind of clean workwear silhouette we've come to expect from Kestin.
It's insulated with a synthetic fill that makes it warm enough to replace a jacket in early spring, which opens up a world of layering possibilities. But Kestin Hare and the team weren't done there: the Fala Vest is also REVERSIBLE. That's two whole vests for the price of one! The reverse side features a water-repellent nylon fabric and visible quilting, lending the piece a more technical vibe.
---
---
The design of the Fala Vest is excellent, but what really impresses us is the fabric.
The primary side of the vest is a rich brown colour with an unusual speckled appearance. Up close, you can see how the shade of brown subtly varies across the fabric; it looks more like a material that would appear in nature than a pattern created in a fabric mill.
The unique look of this fabric was inspired by the work of Bernat Klein, a renowned textile designer whose house, High Sunderland, was the main inspiration for Kestin's SS21 collection.
---
---
To achieve such an effect is no easy feat, so Kestin combined forces with legendary Scottish fabric mill Halley Stevensons (or as I like to call them, the Warlocks of Waxed Cotton). The end result is lightweight, water-repellent, soft, and absolutely gorgeous. Our hats are off to Kestin for creating what is, essentially, a functional piece of wearable art.
---
---
---