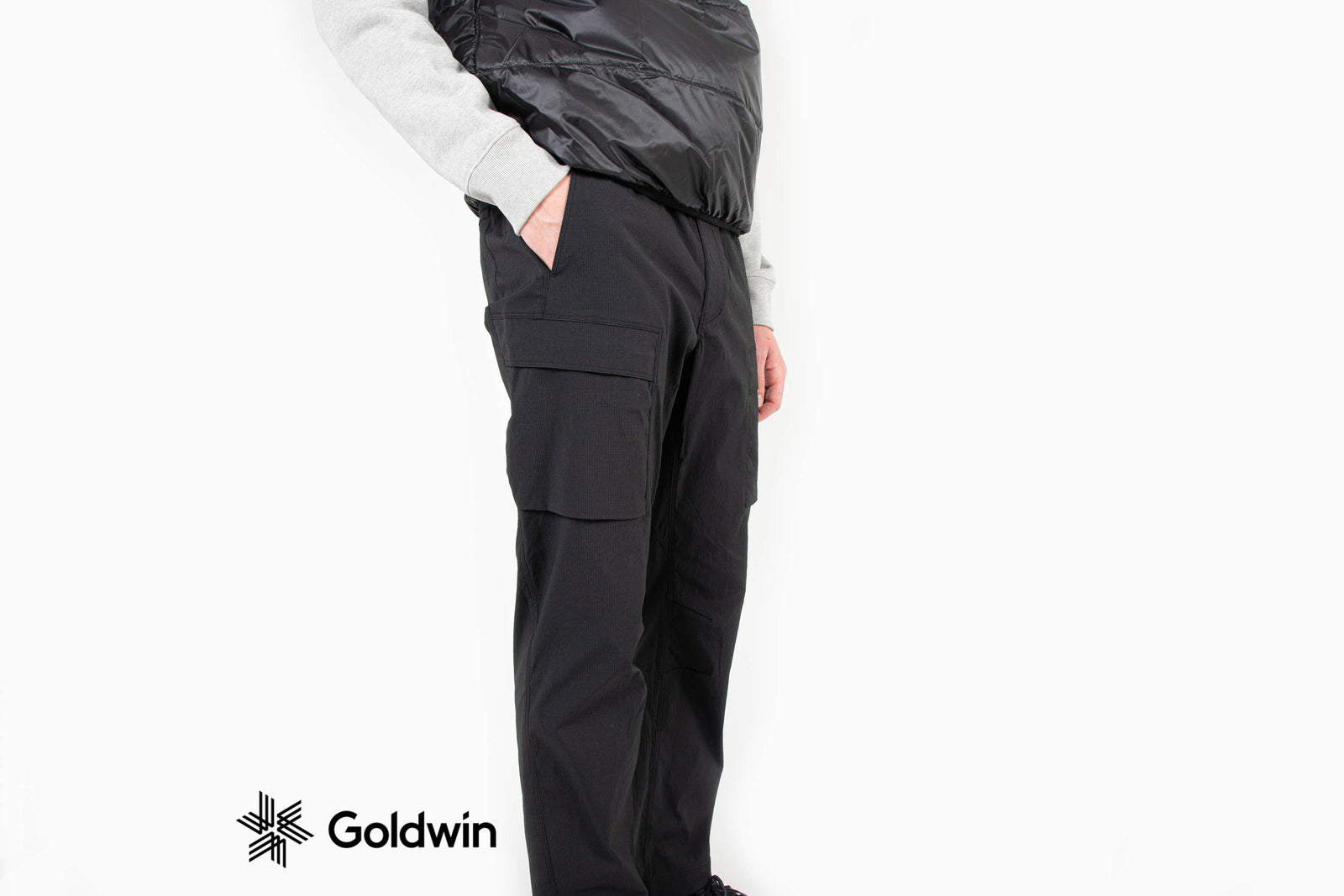 Free shipping in Canada and U.S.A on orders over $200 CDN
In Focus: Goldwin Cordura Stretch Cargo Pants

Here at Wallace we love hiking and we love pants, but in our opinion hiking pants can be hit or miss.
---
Either they're too stylish and not functional enough, or they're super functional and look like hot garbage. Thankfully, our perpetually innovative friends at Goldwin have solved this problem with their CORDURA Stretch Cargo Pants. At their core, these pants are highly technical and have all the features you would expect from first-class outdoor apparel: built-in nylon belt, multiple pockets, a pattern cut for maximum mobility, and most importantly, a supremely functional fabric. Goldwin have constructed these pants from stretch CORDURA, a nylon blend which is lightweight, highly durable, and you guessed it, stretchy. If these pants had any more freedom of movement they might get up and walk away of their own accord. Okay, so we've established their functionality, but what really separates these pants from the pack is this:
The Goldwin CORDURA Stretch Cargo Pants look freakin' fantastic.
Their relaxed tapered fit and impressively non-crunchy fabric makes them as stylish as any pair of regular trousers. They'll anchor any outfit you can throw at them, whether that's a sweater and button up or t-shirt and sneakers (we've found they pair great with Stepney Workers Club). On the flip side, they also look killer with other technical gear like Goldwin's Down Cardigan or the HOKA Kaha GORE-TEX boot. Tackle a mountain in inclement weather or grab some brunch on a Sunday morning, it's no matter; you can rest easy knowing your legs will be well cared for.
---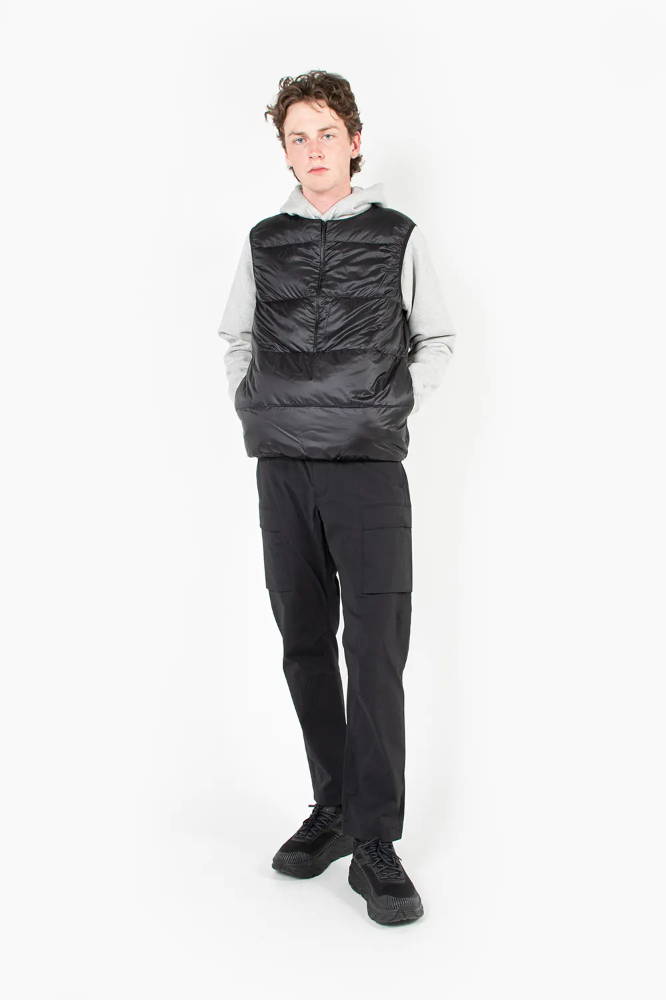 ---