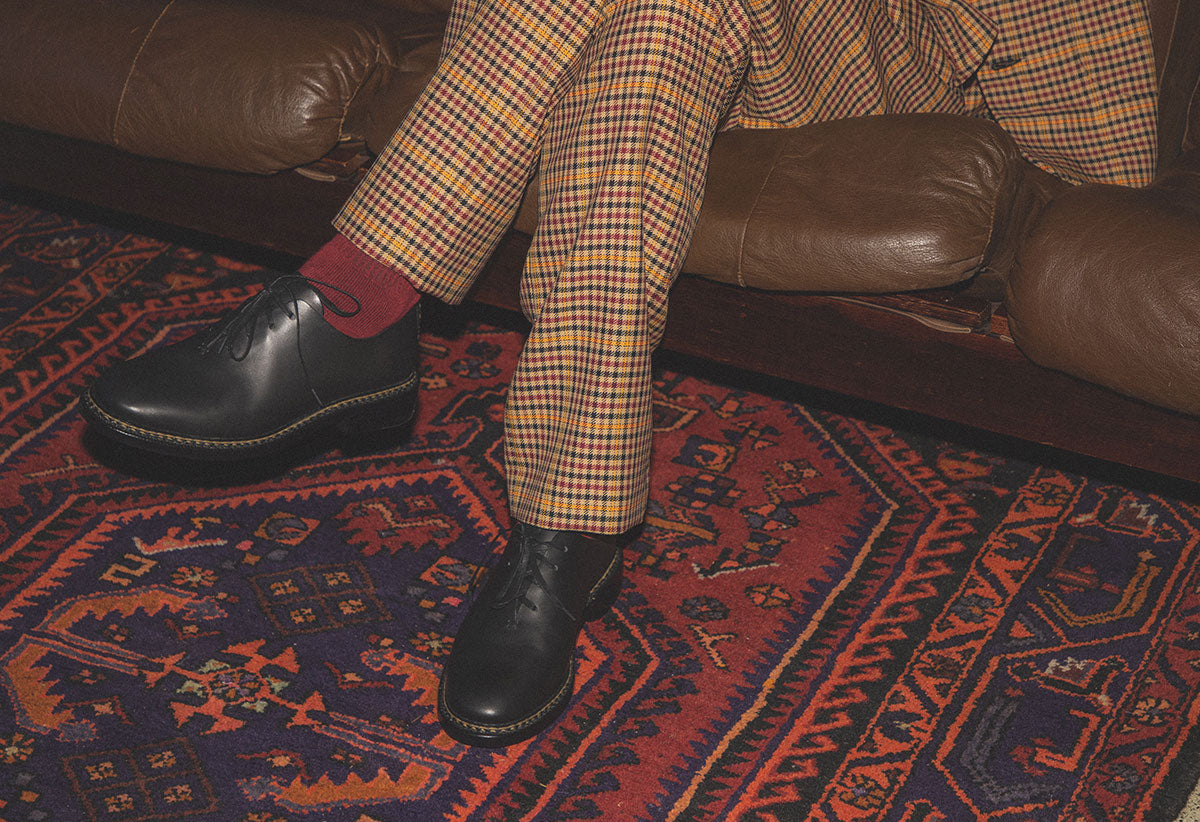 The American footwear brand has taken classic shoe design and made it their own. Each shoe is made from start to finish by a master craftsman, according to FEIT's ethos of quality and sustainability: think meticulous construction methods, using natural materials that result in shoes that are soft, non-irritant, and breathable.
"We're serious when we say FEIT shoes are special—they age beautifully, and you can even wear them barefoot. (If that's your thing.)"
Because of their commitment to quality and sustainability, FEIT footwear come in very limited quantities. Lucky for you, we have two new styles arriving for the fall/winter season. Each feature a unique braiding method that give the shoes a one-of-a-kind look.
The Braided Oxford Low: The oxford shoe, updated. While the design features a classic stacked leather heel and leather laces, the shoe also features a handsewn vegetable-tanned leather upper, using three contrasting threads that are braided and then knotted at the heel—in celebration of the shoe's handsewn construction. The shoe also features a cork footbed and bamboo shank stabilizers.
The Braided Lace Up Boot: Another sleek take on the traditional oxford shoe, the Braided Lace Up Boot is much like the Braided Oxford Low, in that it uses the same natural materials, minimalist styling, and handsewn elements (including the braided threads). The shoe also features a cork footbed and bamboo shank stabilizers.
These shoes are extremely limited worldwide, so don't wait.
Pop by the store to see them in person, or shop online.
Click here for the Braided Oxford Lows, and here for the Braided Lace Up Boots.