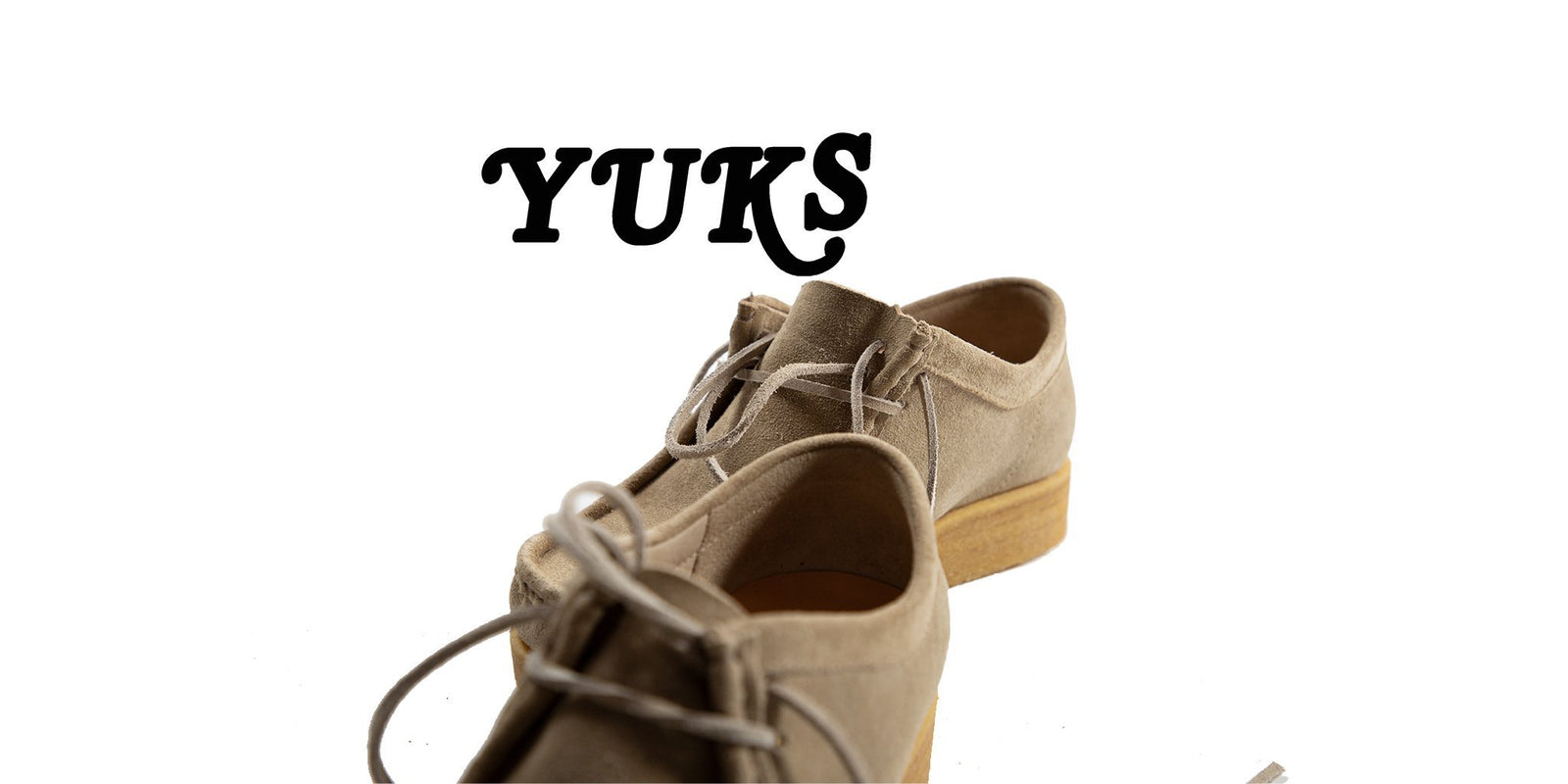 In a world where garment manufacturing has become a race for the cheapest labour, the cheapest resources, and the largest production runs, Yuki Matsuda has been stubbornly committed to doing the opposite. And he's been at it for over 30 years.
 In 1985, an 18 year-old Yuki, armed with little but an English Dictionary, left Osaka and came to LA. His job was to find American clothing brands that could be exported back to the Japanese market, but he quickly became obsessed with vintage American clothing. While he loved vintage, he realized that much of it didn't fit the way he wanted. In 1989, with a loan from his wife Megumi, Yuki founded Meg Company and set out to make vintage-inspired clothing with better fits and improved materials. Thirty-one years later, Meg Company has four successful brands under its umbrella: Monitaly, Chamula, Epperson Mountaineering, and the star of our story today, Yuketen. 
Yuketen was launched in 1989 as Meg Co.'s first brand, and its mission was to produce high quality, traditionally crafted leather moccasins. Early on, Yuki was inspired and supported by Quoddy (an iconic Maine-based moccasin brand) and Horween leather (which he still works with today). Enamoured with the shoemaking heritage of Maine, Yuki traveled the state and built relationships with the best craftspeople he could find to make his shoes. While Yuki was committed to traditional craft, he never aimed to recreate vintage styles; rather, Yuketen was a vehicle for reimagining the best footwear of the past. In 2018, Yuketen launched Yuks, a sub-label which offers a more reserved collection than its parent line, focusing on tried-and-true silhouettes in a variety of beautiful leathers. The Yuks collection is comprised of eight models, most of which are either a moccasin or desert boot style shoe.
For this season, we're stoked to introduce Yuks to the shop with two classic styles: the Type 1 Sabacu moccasin, and the Type 5 in black vaqueta. Let's start with the Type 1. If you think this gorgeous shoe looks lifted straight out of the 60's, that's because it is. The Type 1 is built on the same last as the original Clark's Wallabees from 1967, a shoe that was initially popularized by the Jamaican rude boy scene and later by New York hip-hop (shoutout Ghostface Killah aka the "Wallabee Champ"). With the Type 1, Yuks has upgraded the Wallabee-style moccasin by hand-making each pair from premium materials. For example, the Type 1 uses "flesh-out" full grain leather rather than split suede. Suede is typically a low-quality material, cut from the fibrous lower sections of a hide and therefore not possessing any of the "grain" of the leather, which is what gives leather its durability and patina. With "flesh-out" full-grain leather, the leather still has its top grain layer, but it's flipped inside out, exposing the soft suede and using the top grain as the inner lining. This means the Type 1 has all the advantages of full grain leather and none of the disadvantages of suede. Yuks has also thrown in a steel shank and natural rubber crepe sole, leaving no doubt that the Type 1 is as good as moccasins get.
Of course, you can't put all your eggs in one basket, so the Type 5 offers something a little different. Based on French walking shoes from the 1960's, the Type 5 has more of a classic sneaker look. It's made of a buttery vegetable-tanned leather, with a smooth black finish that gives it great versatility if you want to dress it up or down. For those unfamiliar, vegetable-tanning is the traditional method of tanning leather, as opposed to the more modern method of chrome-tanning. Vegetable-tanning makes for very sturdy leather, and is the much more environmentally friendly method. It's also very time-consuming, so it's usually reserved for higher quality hides that can be sold at a higher price than chrome-tanned leather. This means if a leather is vegetable-tanned, it's often a good indication of quality. It's these kind of details that show Yuks' commitment to traditional craftsmanship. Even as shoemaking technology and automation improves, there has yet to be a machine that can match the quality of a shoe made by hand.