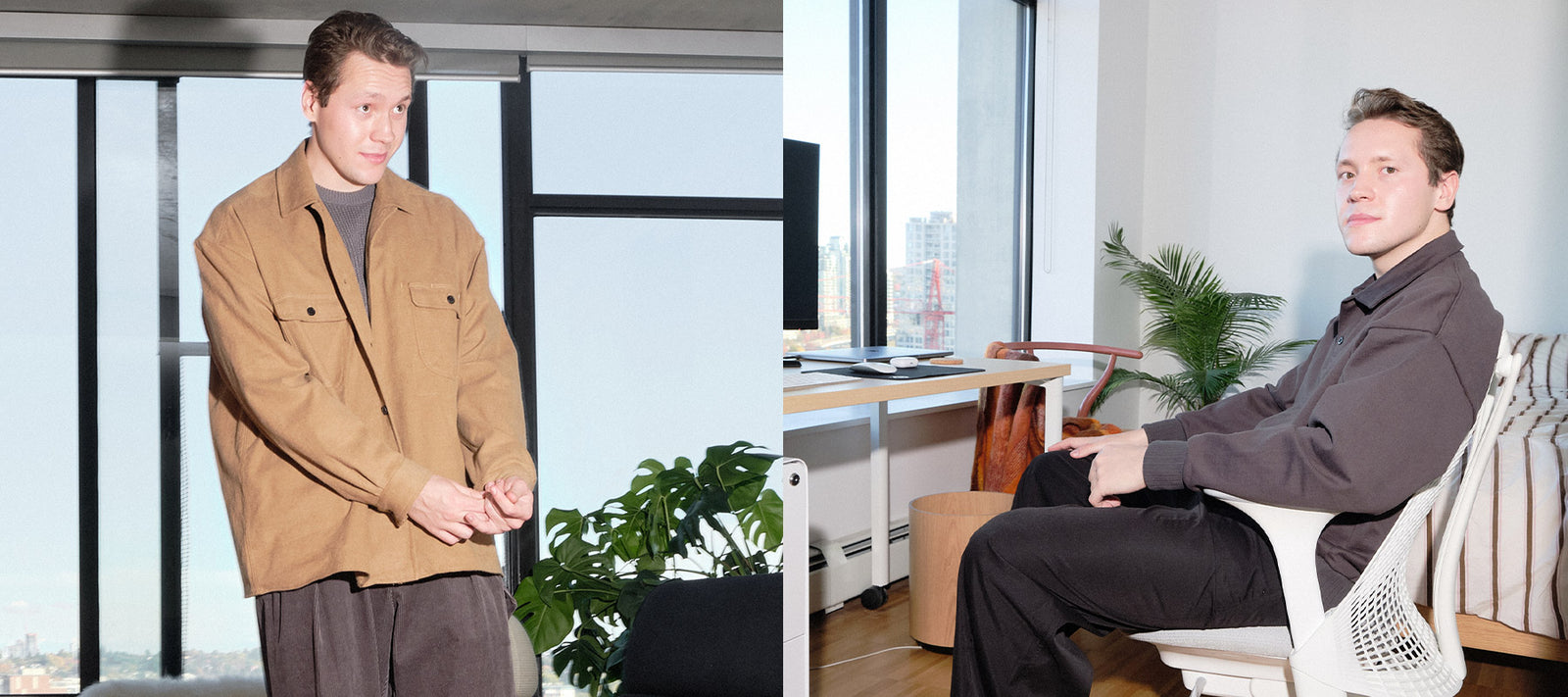 Wallace Community Fit with Nicholas
What are you passion in Life?
Outside of fashion, I'm really into interiors and architecture. I have a huge photo archive that I've been referencing and collecting that I share on Designed to Last (@designed.to.last). I'm also really passionate about food and cooking as well.
What inspires your style?
I'd say I get most of my inspiration from my friends. Each of them have such a unique style and I always like to think about how I can incorporate elements of their style into mine. I'm also lucky to live in a city with so many great boutiques like Wallace. That's allowed me to find out about a lot of brands I would've never even heard of.
What do you like about the outfit you're wearing?
I really enjoyed the relaxed nature of the outfits. I tend to gravitate towards more oversized silhouettes, so I felt very comfortable in all the clothes.
What place in the world makes you the happiest?
Some of my favorite places I've travelled to are Paris, London, Mexico City, New York and Chongqing. That being said, I'm probably at my happiest when I'm sitting at a table sharing a meal with family and friends.
Nick's Outfit Details:
S.K MANOR HILL Park Shirt Cotton Flannel in Earth
FRIZMWORKS Relaxed Knit Vest in Charcoal
KAPTAIN SUNSHINE Gurkha Trousers in Grey
VINNY'S Le CLub Snaffle Bit Loafer in Black Crust
Wallace Community Fit with Nicholas