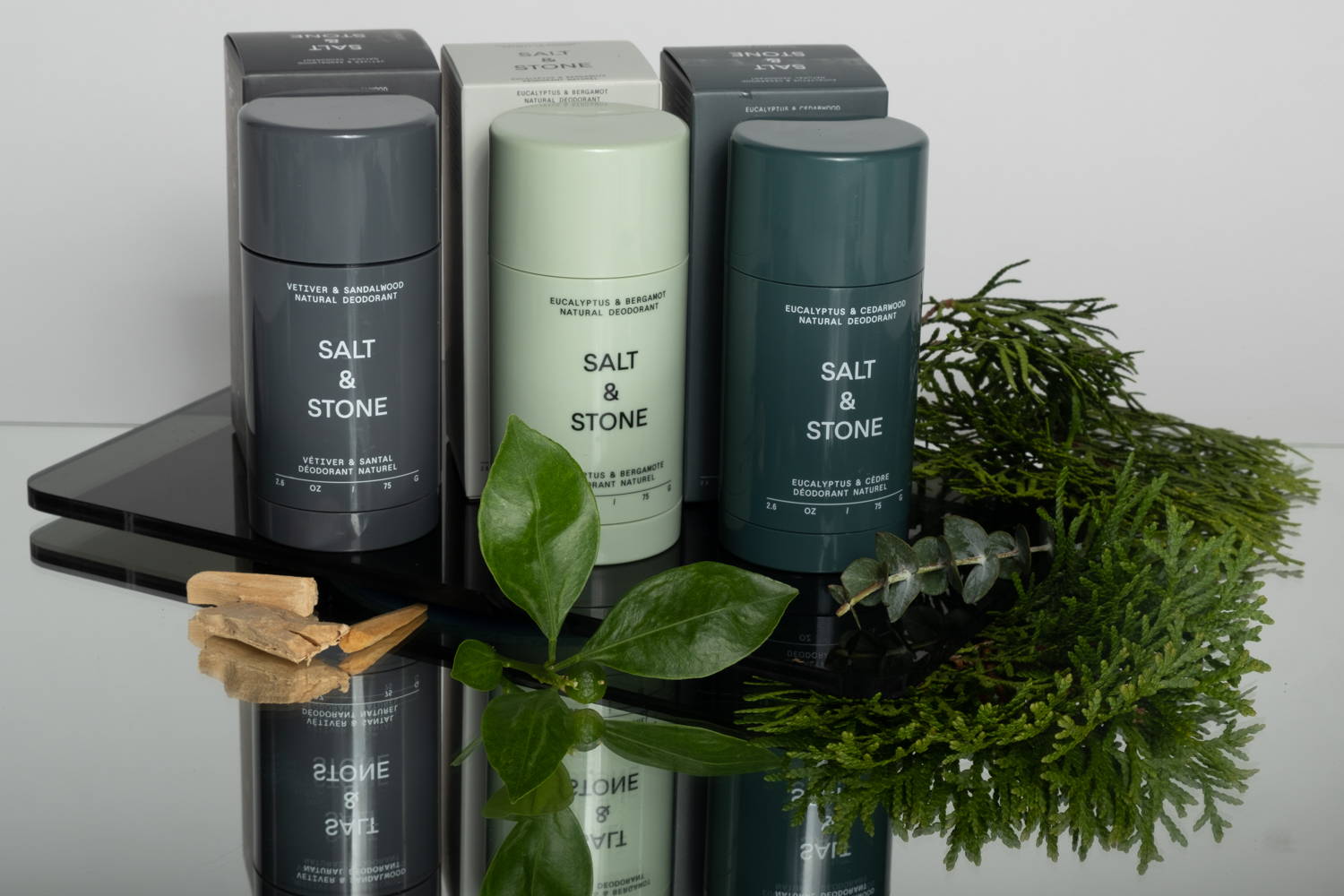 ---
About Salt & Stone Deodorant & Skin Care
ISince launching in 2017, Salt & Stone have been making waves in the skincare industry for their effective formulas and natural, organic, and cruelty-free ingredients. I'm sure we've all had the problem of buying some all-natural skincare product that sucks, but Salt & Stone has solved that quandary outright. A great example of this is their Natural Deodorant, the core product of our SS21 selection. This deodorant is a borderline miracle; it neutralizes odors like nobody's business, smells fantastic, lasts all day, and it's free of all that nasty stuff like aluminum, parabens, and alcohol.
---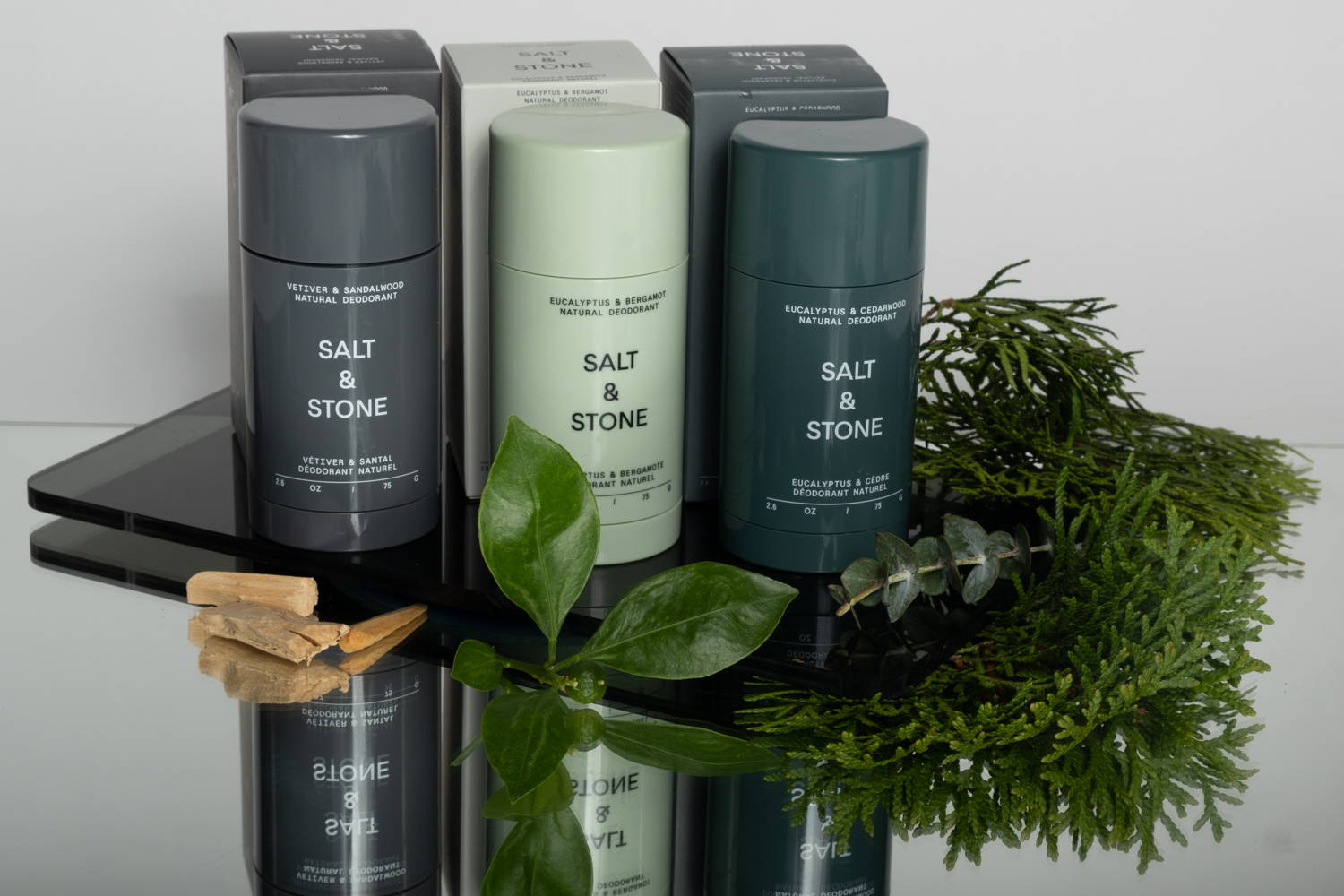 ---
Salt & Stone Deodorant: New Scents
This season, we've got the Natural Deodorant in three lovely scents: Eucalyptus & Bergamot, Vetiver & Sandalwood, and my personal favourite, Eucalyptus & Cedarwood.The scents are phenomenal, but they're never overpowering. As an added bonus, Salt & Stone has added hyaluronic acid and shea butter to the Natural Deodorant formula for their moisturizing properties. Your armpits have never been spoiled like this.
---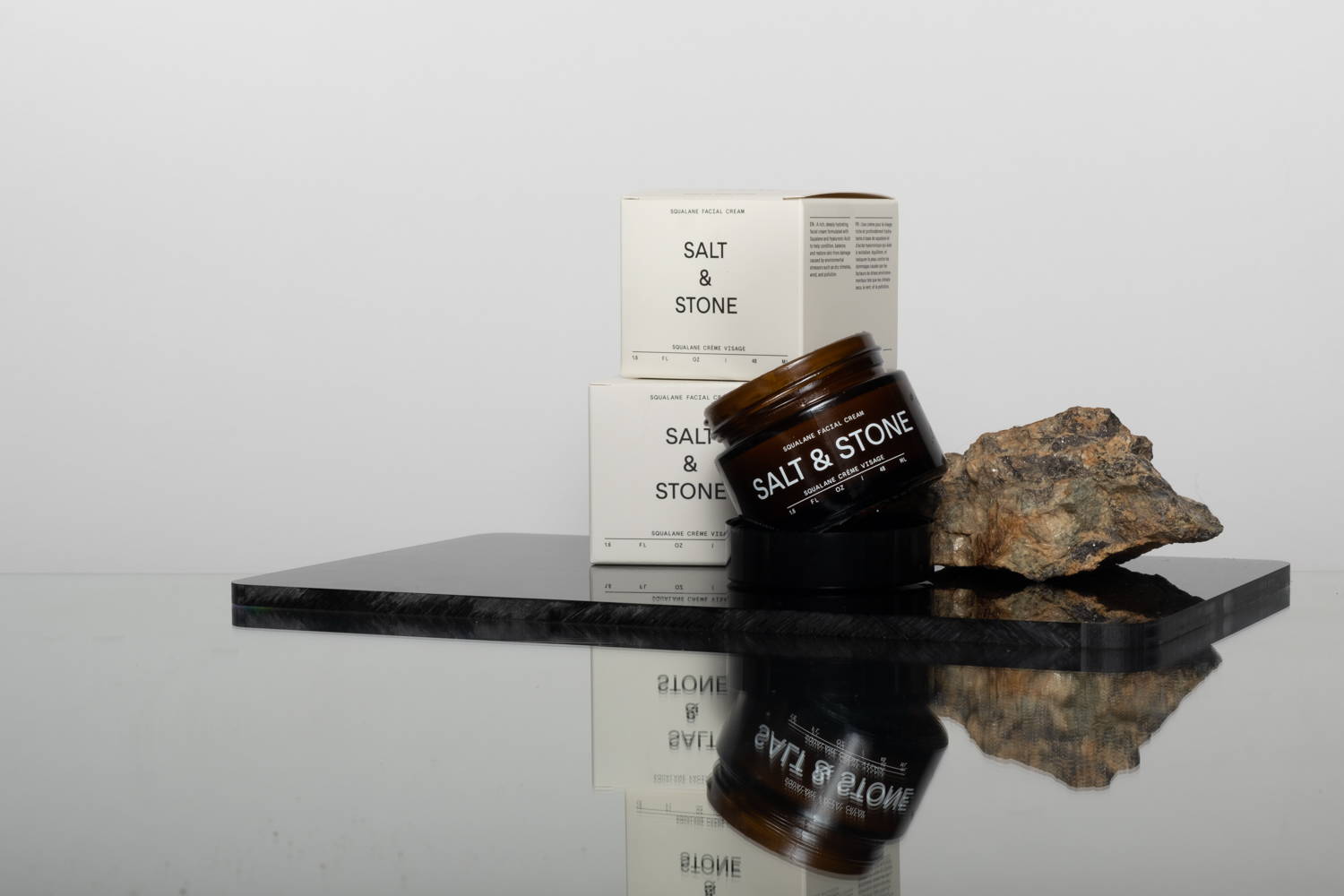 ---
Salt & Stone Deodorant and Skin Care Products: Our Favorites
On the skincare side of things, we have the California Mint Lip Balm and Squalane Facial Cream. The lip balm is soothing and pleasantly minty, offering great protection for chapped lips. The Squalane Facial Cream is a bit more complicated. Squalane has long been known as an effective moisturizer, but has been controversial due to traditionally being harvested from shark livers. Salt & Stone has solved this dilemma by using a plant-based squalane derived from sugar cane. It's the exact same chemical ingredient, just harvested from a far more ethical source. This is Salt & Stone's bread and butter—making great skincare that you can feel good about.
---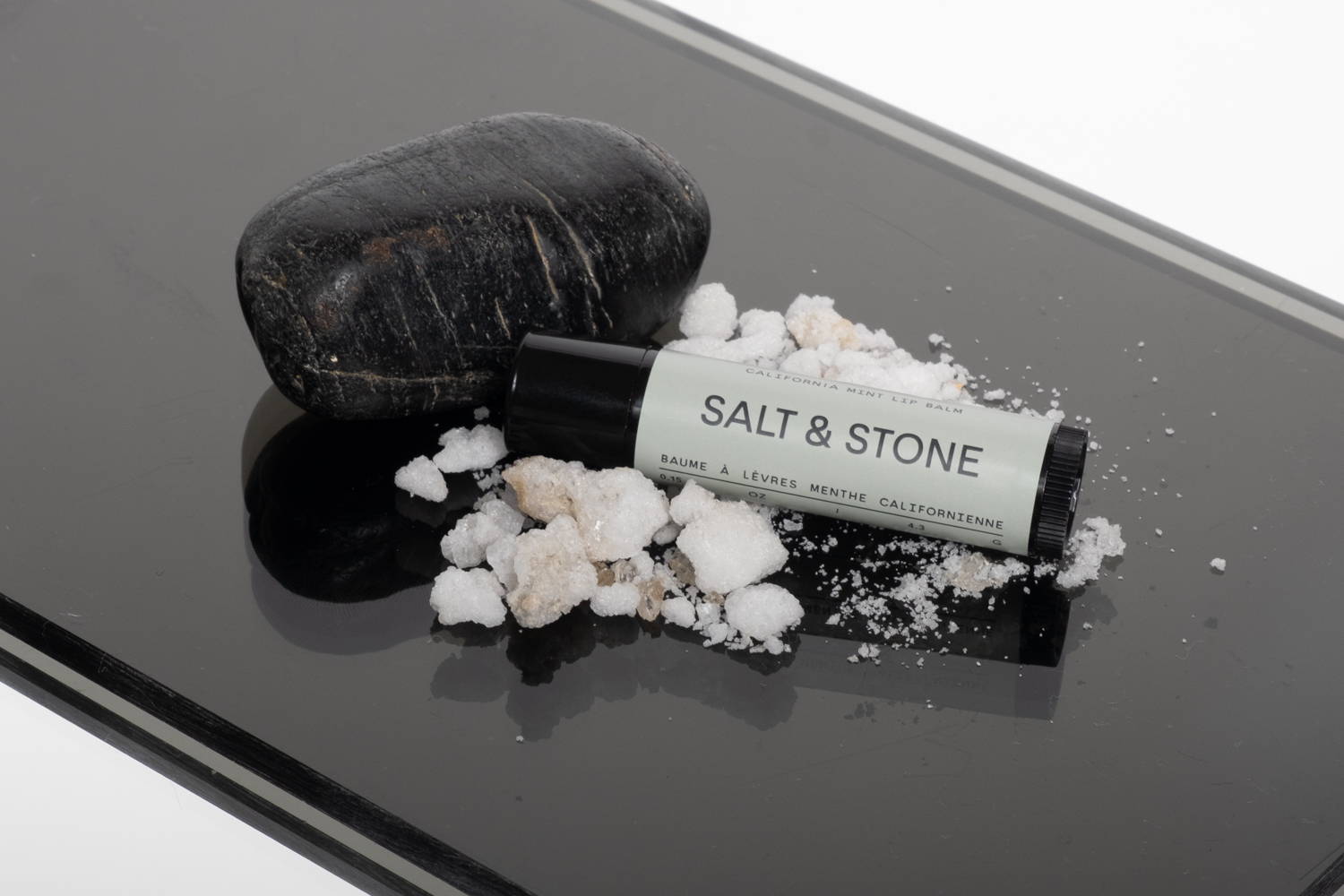 ---
---