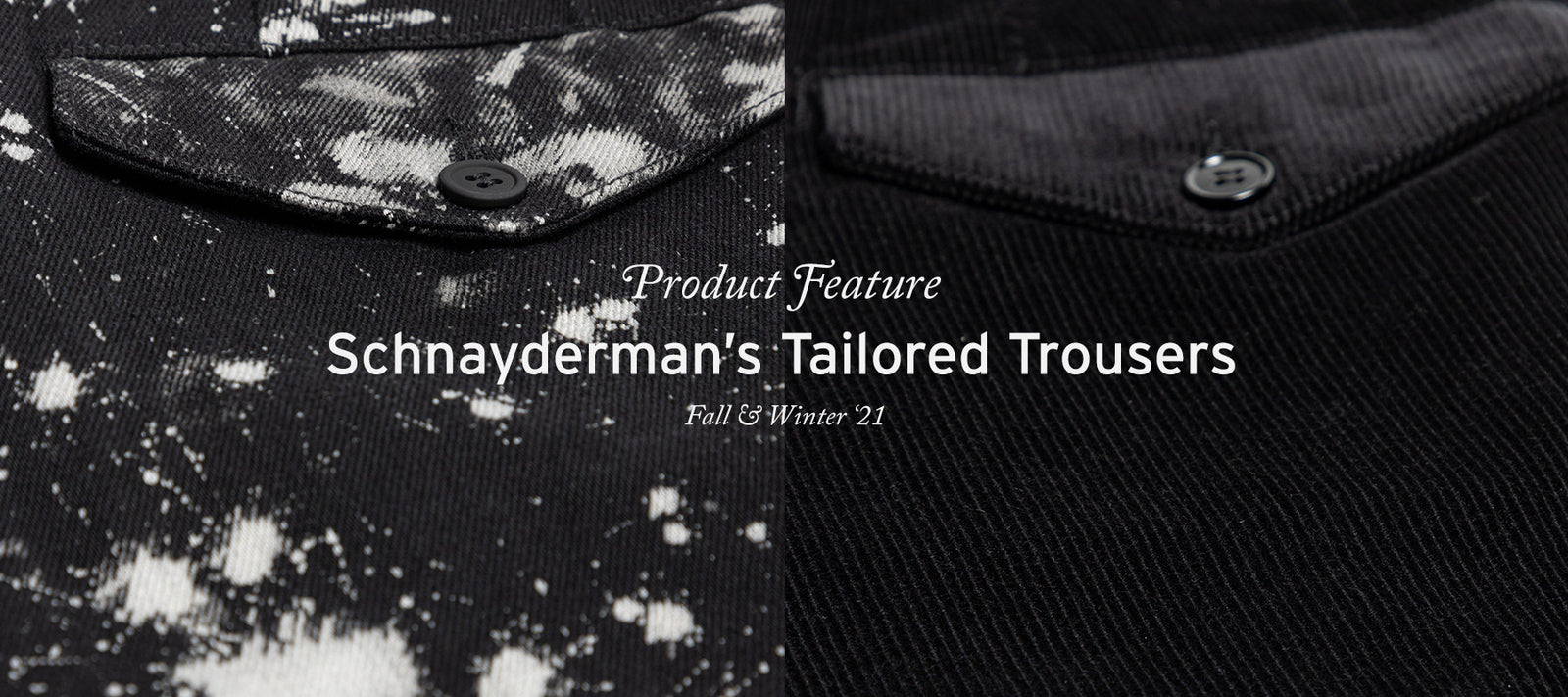 Shop Schnayderman's Tailored Trousers
September marks the first month entering into fall, which means cosying back into thick knits and snug trousers. Dazed by summer's sluggish heat, this shift in season makes it a godsend for Autumn to invite itself over. Known for their crisp tailoring and attention to detail, the Stockholm-based ready-to-wear label uses the highest quality natural fibres and sustainable materials. With a Scandinavian approach to the idea of "less is more" and a big focus on functionality, Schnayderman's cuts out the excess, opting to centre their designs on well-made ready-to-wear pieces.
With refined workwear-inspired tailoring, Schnayderman's releases two trousers for their FW 2021 collection, the perfect pairing to any ensemble for either work or play. Available in two exclusive prints, the trousers feature front slit pockets and a single back flap pocket. Styled with a subtle flared hem and creased leg that allows for extendable moveability just like any casual trouser, yet are set apart by their choice of high-quality fabrics. And when it comes to fabrics, there is no fooling around with Schnaydermans, as high-quality fabrics are an integral part of the brand's identity.
Cut from cotton twill and comparable to a light denim, the first pair comes in a show-stopping dark blue and over-print pattern of white paint splatter ​​for a contemporary look and a comfortable feel. The second is cut from washed cord fabric in a deep black corduroy. These signature trousers boast the versatility of being dressed up or down, making them a not-so-difficult choice for everyday wear. With matching overshirts to accompany both styles, second-guessing is not an option when the perfect ensemble is served on a silver platter.
SHOP SCHNAYDERMAN'S
SHOP NEW ARRIVALS
Shop Schnayderman's Tailored Trousers