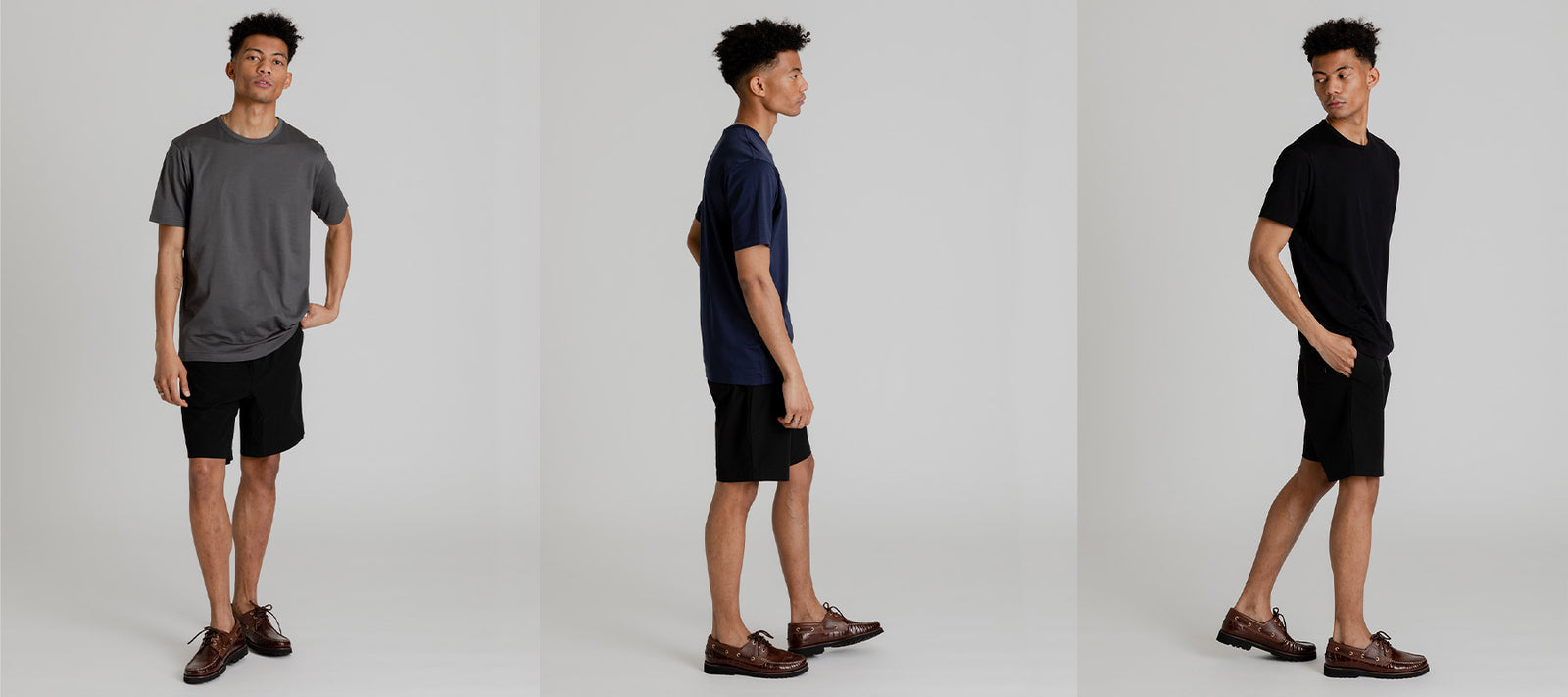 Sunspel Tee-Shirts
Sunspel have been making very high-quality garments for a very long time. How long exactly? Well, to give you a better sense of just how long the quintessentially British brand has been around for, here are a few things that Sunspel predates: the Eiffel Tower, the invention of the lightbulb, and Canada's recognition as a country. When Sunspel was founded in 1860, the U.S. only had 33 states. In the years since, Sunspel have made their own mark on history by bringing boxer shorts to the British Isles, playing a large part in the popularization of the t-shirt, and having their clothing become a part of the pop culture pantheon.
We wouldn't blame Sunspel if they decided to take a breather and rest on their laurels after over 160 years of literally revolutionizing the clothing game, but that just isn't their style. Though we may hear more about their pioneering boxer shorts, the iconic Sunspel polo that's even adorned Daniel Craig in Casino Royale, and of course the genre-defining t-shirt – there's a lot more to Sunspel's arsenal of modern essentials than meets the eye. This is the same brand that essentially popularized the use of sea island cotton, one of the most luxe fabrics around, so it's safe to say that they know a good deal about sourcing, not to mention their ability to create some of the best fitting garments known to man.
Sunspel Tee-Shirts
Both of these factors combine in Sunspel's Classic T-Shirt. This may be our sole offering from the British heavyweights (albeit in a variety of classic colours), but boy do they make it count. This is THE Sunspel tee – the one they've been steadily refining since the early 1900s, and you can just feel the years of experience in every thread. It's lightweight but certainly not flimsy, soft and supple thanks to long staple Supima cotton, and the fit… well, it's like how you always thought t-shirts would fit after seeing them on those hunks in the movies. Sunspel's manufacturing headquarters may have moved since 1860, but not by much – they're still producing their garments in Long Eaton, as they have since 1937. This is the platonic ideal of the humble t-shirt, and no, we don't think we're being hyperbolic here. If you haven't had the pleasure of trying on a Sunspel t-shirt yet, we cordially invite you to come in and see for yourself what the hype's all about.
Explore SUNSPEL