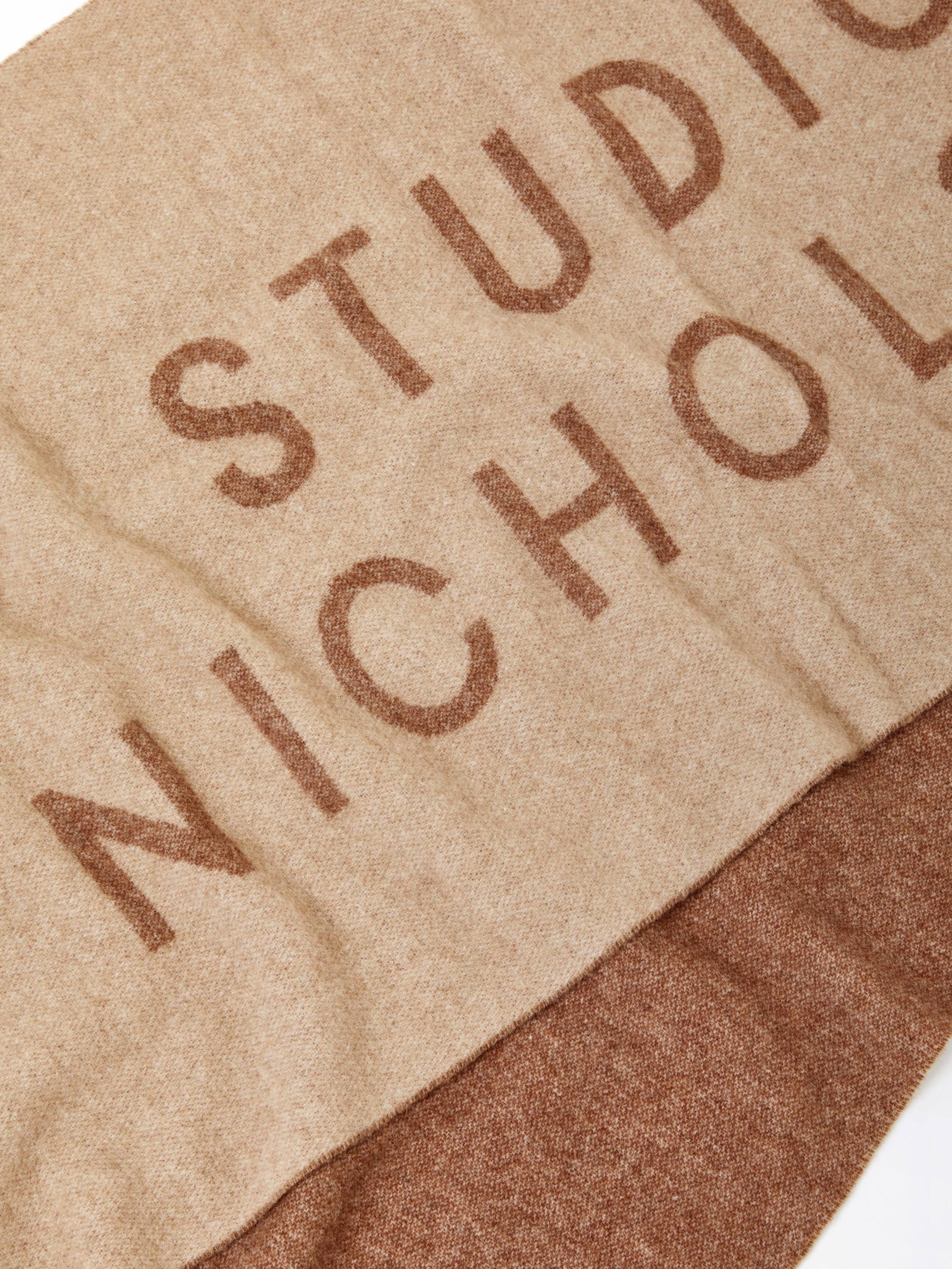 Free shipping in Canada and U.S.A on orders over $200 CDN
Introducing Studio Nicholson: The Modern Modular Wardrobe

For Fall/Winter '20 we're super excited to introduce a new brand to the shop, something unlike any brand we currently carry. That brand is Studio Nicholson.
---
The clothing is strikingly simple, minimal in a way that has grabbed our attention. Each garment is fabric sculpted into a form that's as carefully considered as a Rodin statue or a piece of handmade pottery. That painstaking care is clear the moment you try on the clothing. This is clothing for living in, and oh boy do we want to live in it.
---
Studio Nicholson was founded in 2010 by Nick Wakeman,
a veteran designer who had previously studied Textile Design at the Chelsea School of Art. After many years working in the industry, she decided to make the clothing she truly wanted to wear herself; simple shapes, quality fabrics, and above all, versatility. The defining mission of Studio Nicholson is to create a modular wardrobe, a collection of pieces that can be worn interchangeably and in different combinations while still retaining a cohesive look. At its most basic level, this means much of the clothing is in solid neutral colours, but Studio Nicholson's concept goes far beyond that. The fabrics complement each other beautifully, with outerwear cut from sturdy boiled wool, shirting in cotton poplin, and knits that range from structured to loungey. The pieces also play off of each others proportions, whether cropped or pooling, wide or tapered. Each garment fits with the others like a precisely shaped gear in a complex machine. In the brand's own words, "the Studio Nicholson modular wardrobe doesn't dictate how anything should be worn – instead, it gives you the essential building blocks to generate a system that works for you."
---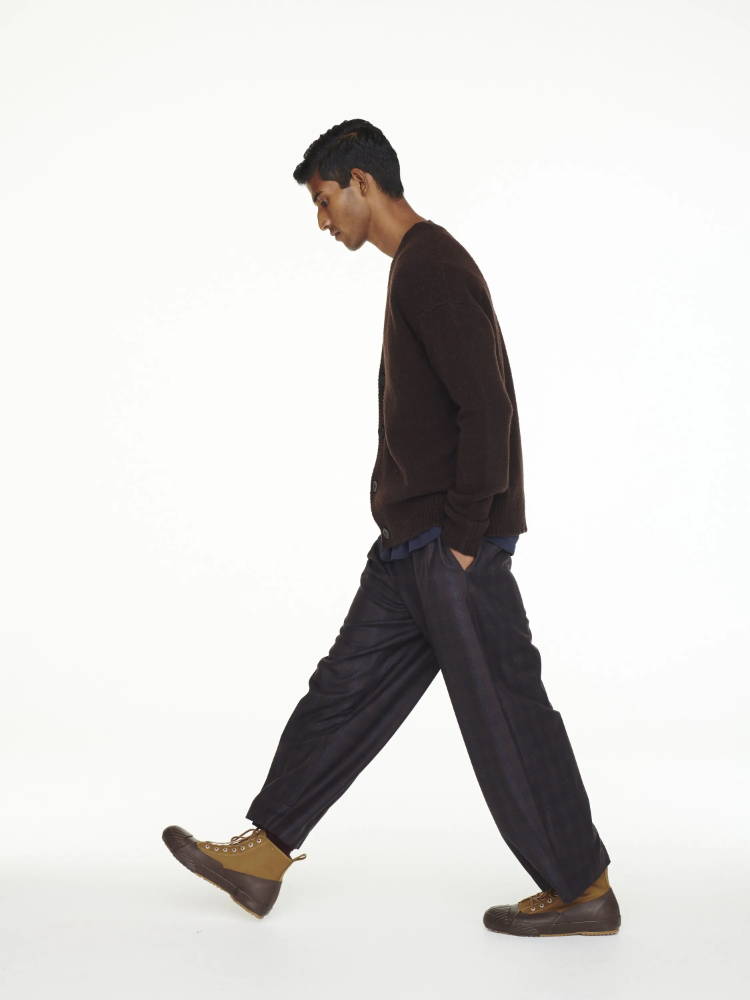 ---
Studio Nicholson Inspirations
Studio Nicholson clearly has a unique, almost idiosyncratic design language, but when Wakeman's inspirations are taken into account, the designs make all the sense in the world. In a recent Vanity Fair piece, Wakeman cites architecture as a big one, brutalism in particular. The austere lines of architects such as Neave Brown can be found throughout Wakeman's designs, albeit with a more playful, welcoming vibe (not being made of concrete helps). Soft and simple pieces like the Area Roll Neck and Felli Cardigan are great examples of this. Another inspiration is the shrunken dungarees she wore as a child, seen today in the cropped hems of Studio Nicholson's pants. This means every pair hangs straight down with no break at the ankle, creating a clean silhouette that also happens to be super comfy. Try on the Bionda or Boss pant and you'll see why Wakeman swears by this cut.
---
© Martin Charles / RIBA Collections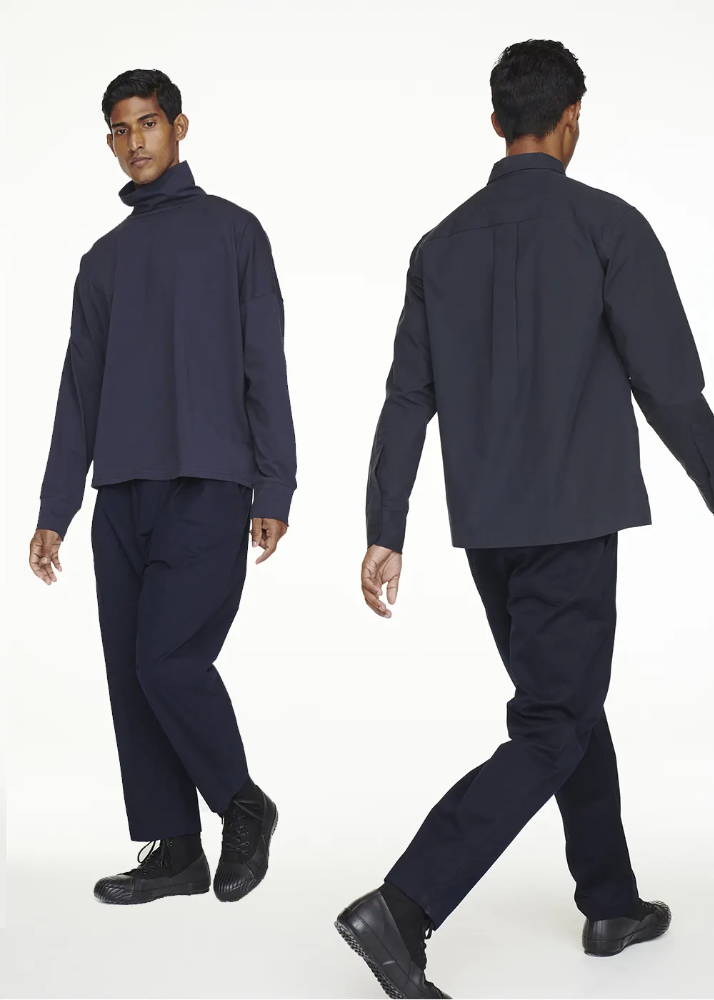 ---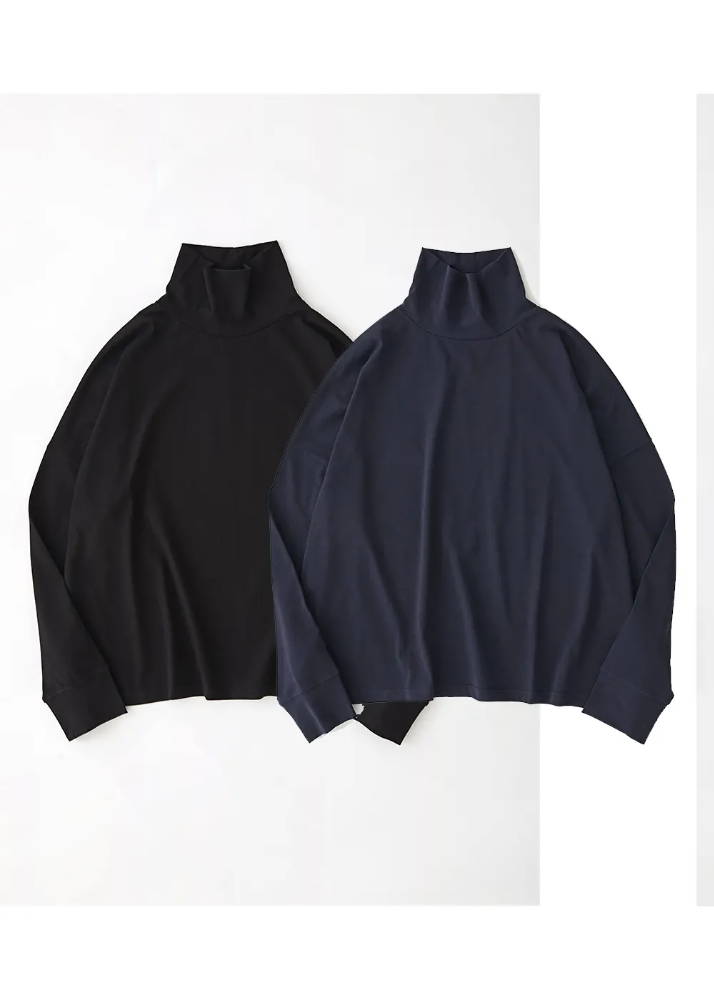 Studio Nicholson occupies its own personal niche
amidst our roster of brands, and we couldn't be happier with it. Wakeman understands the universal appeal of basics, but refuses to compromise on fabric, quality, and silhouette; every piece is engineered to perfection. When a brown cardigan feels like a luxury vehicle, why wouldn't you wear it every gosh darn day?
---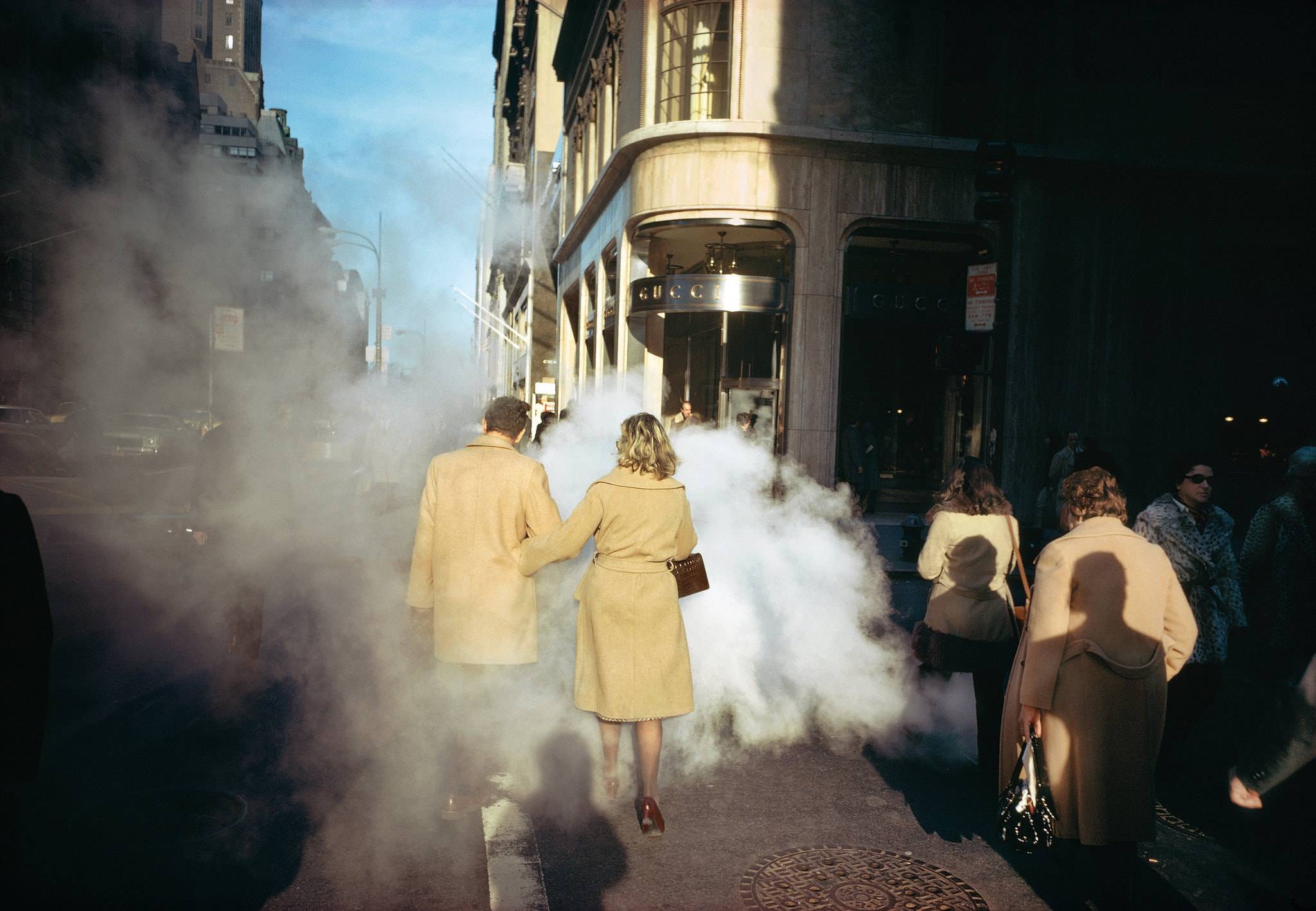 ''New York City, 1975.'' ©Joel Meyerowitz. From the Howard Greenberg Gallery.
---
---
---