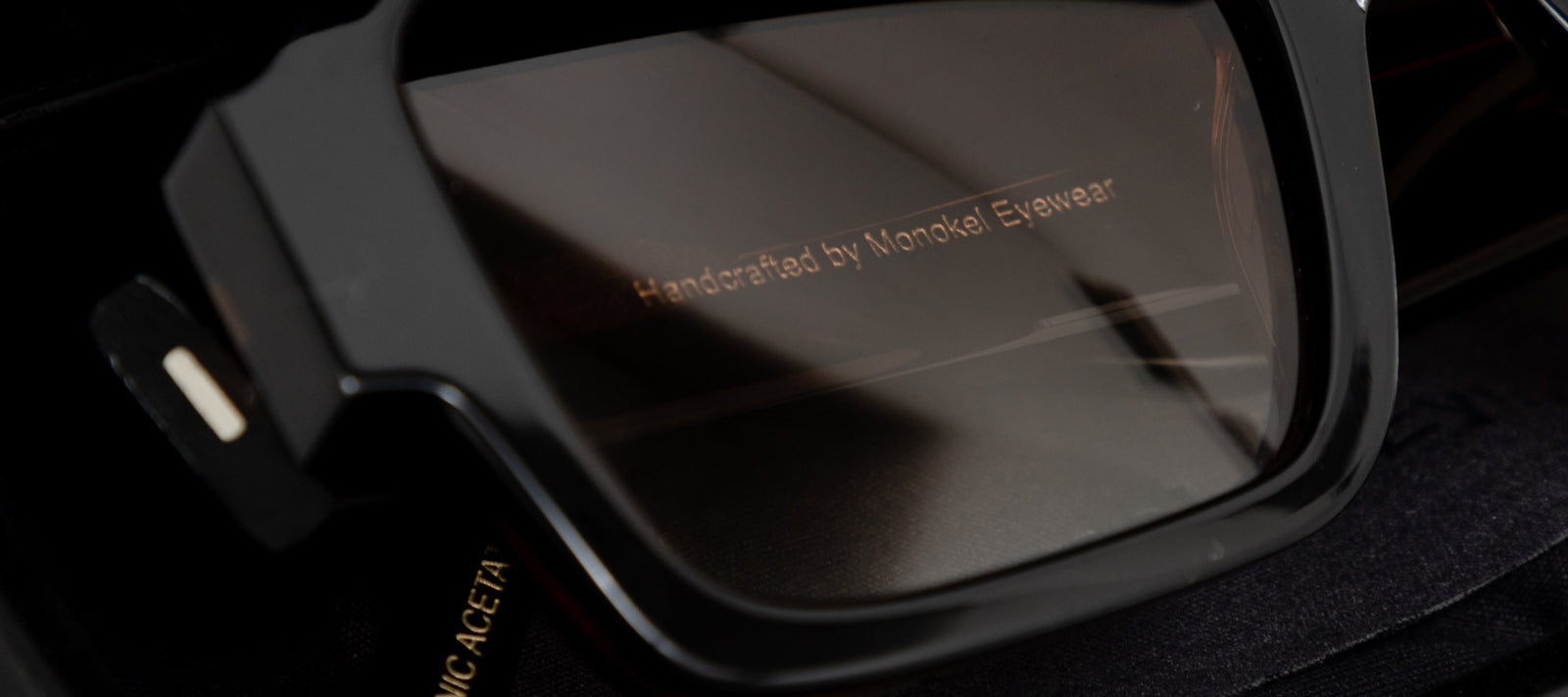 Monokel Eyewear & Sunglasses
Monokel is an eyewear brand like no other. The Stockholm-based label does a lot of things differently, but not in any sort of way that calls attention to themselves. For one, their sunglasses are all unisex. Come one, come all: Monokel makes eyeglasses for every face. They're also sustainable. Not the "these glasses are made of cardboard, and our logo is a tree" kind of sustainable – Monokel instead favours recycled and plant-based acetates to compose their stylish, handcrafted frames. There's a sense that these things are just matter of fact to the folks at Monokel. After all, why shouldn't sunglasses be eco-friendly? Why isn't all eyewear ungendered? Monokel is bravely carving out a future where this stuff isn't revolutionary, it's just the way things are.

In terms of style, Monokel eyewear is a bit harder to pin down. Oftentimes their glasses have a more contemporary feel with thick, frames in exaggerated styles like the Apollo and Kaia frames, but there's just as good of a chance of them being more retro in design, as seen in the Otis, Forest, and Nelson frames (Monokel are especially big fans of the 60s and 70s). Big proponents of versatility, there's also a subsect of the Monocle sunglasses lineup that are just classic frames designed to suit pretty much anyone, done up in all black – the best examples being the River and Aki frames. Wherever the designers turn their attention, the result remains consistently excellent, exceedingly wearable sunglasses that are simple but not without nuance.


Monokel also puts a lot of thought into how their glasses are made, and what they're made of. The brand uses plant-based acetates in all their frames, as well as recycled acetate in their all-black styles. The Lenses come courtesy of renowned German manufacturers Carl Zeiss and offer 100% complete UV protection for your peace of mind. Heck, even the screws aren't an afterthought to Monokel – they use the Teflon-coated variety in all their glasses to ensure everything stays where it needs to be for a long time. Attention is definitely being paid to detail here.
The Swedish brand may be new(-ish) kids on the block having only been in the sunglass game since 2013, but Monokel have sure found their footing quickly. The label has been quietly making waves, just by doing what they probably think is commonplace. Their self-assured styles and reconceiving of what biodegradable accessories can look like promises that Monokel is a summer mainstay for many years to come.
EXPLORE MONOKEL EYEWEAR
Monokel Eyewear & Sunglasses