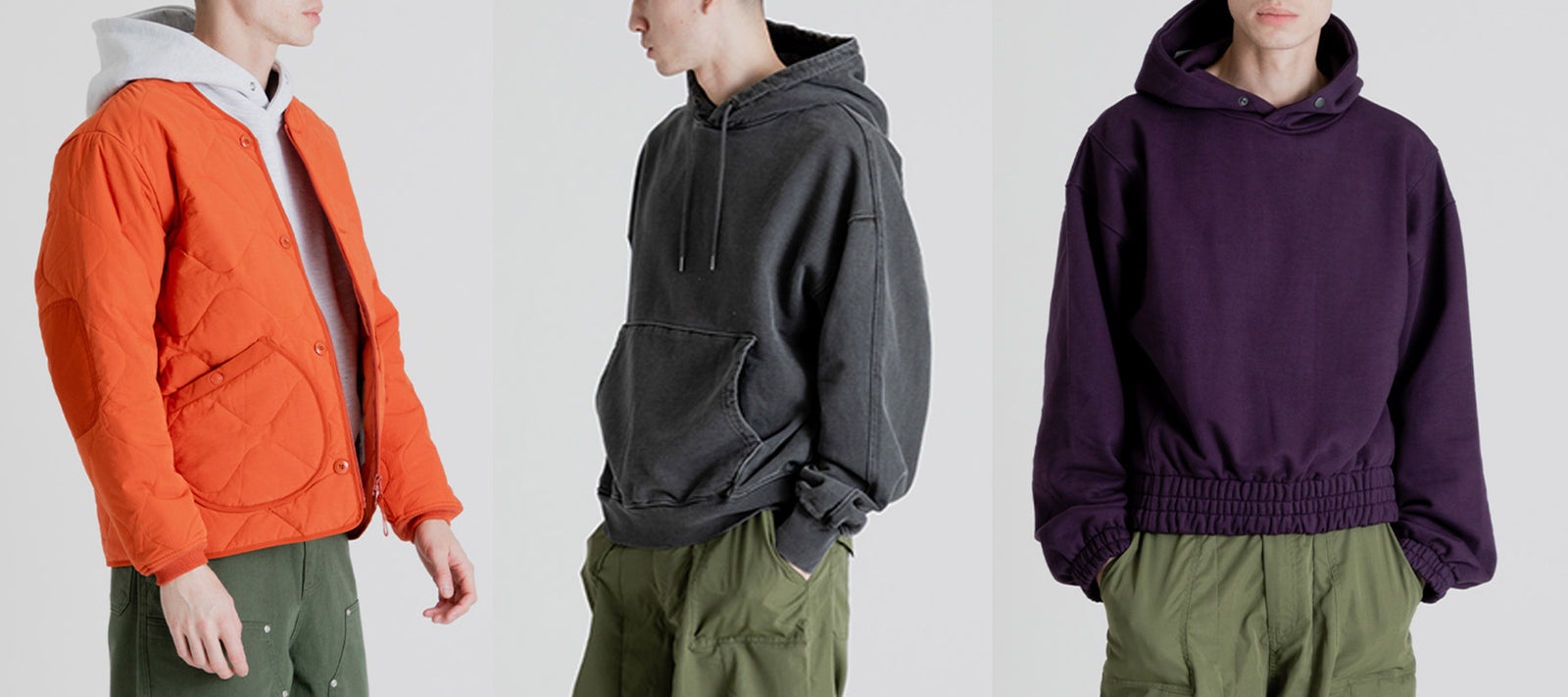 Frizmworks Fall Winter 22 Collection
FrizmWORKS is equal parts vintage Americana and contemporary Korean streetwear, and boy is that a winning combo. Of course, there are other brands out there looking to capture a similar style, but few manage to do it with the relaxed ease of FrizmWORKS. 'Grounded' is one word that comes to mind – no matter which direction each individual collection heads in, every piece is down-to-earth yet far from ordinary, and it's never hard to imagine precisely how they'll fit within your day-to-day wardrobe. Taken in context, the brand's de facto slogan, "100% Satisfaction" seems less like aspirational marketing-speak and more like a verifiable claim.
This universal appeal, not to mention FrizmWORKS' rapid ascent both domestically in its home of South Korea and abroad, is largely owed to pragmatic founder Jong-Hyuk Ahn, better known to his Western audiences as Jay. Under his careful stewardship, FrizmWORKS has built a stable of garments that combine influences of American military gear and casual attire with the easy self-assuredness and urban appeal of contemporary South Korean fashion.
FrizmWORKS' jackets in particular have taken on near legendary status amongst those in-the-know; the perfect vessels for their unique approach to design – vintage-inspired but with very modern details and a sophisticated eye for tailoring. We're already reaching for the Heritage Hunting Jacket, and outdoors-inspired piece that's been given the full FrizmWORKS treatment with a slouchy fit and the addition of tough-as-nails CPN fabric for the outer, soft patterned flannel lining, and tonal corduroy for the collar – not to mention the considerable detailing throughout. Staples like sweatshirts and hoodies are treated with the same care, like the returning Collar Half Zip Sweatshirt in fan-favourite Dark Green and the Banding Snap Hoody, a super heavyweight rendition of the essential item that's soft as heck and ultra cozy thanks to a banded hem.
FrizmWORKS pants, as well, are emblematic of the brand's laid-back ethos and unfailing attention to detail. No matter what they put out though, the fabrics are always exceptional, the price-point is right on the money, and each piece of clothing seems to capture and distill a unique moment in history. The Poplin Balloon String Pants are the perfect example of this, lending themselves well to the laid-back aesthetic FrizmWORKS projects. Workwear influences feature heavily in this latest collection, with items like the Denim Tool Work Pants and Stable Denim Pants in Brown offering both form and function in spades. FrizmWORKS has even thrown us a curveball this season, dipping their toes into the home goods realm with the irresistible Paisley Round Rug, a cozy under-foot solution that applies the classic paisley bandana pattern to a perfectly sized rug.

Perhaps this is how FrizmWORKS' name was meant to be interpreted. We're told that 'Frizm' melds "freeze" and "prism" accompanied by the labyrinthine statement that they intend to "freeze all the prism colours in the world". We may be going out on a limb here, but we think this is just a wordy way of suggesting that FrizmWORKS' clothing transcends time & place; freezing styles in place as something that's 100% their own. That's pretty cool, if you ask us.
Frizmworks Fall Winter 22 Collection