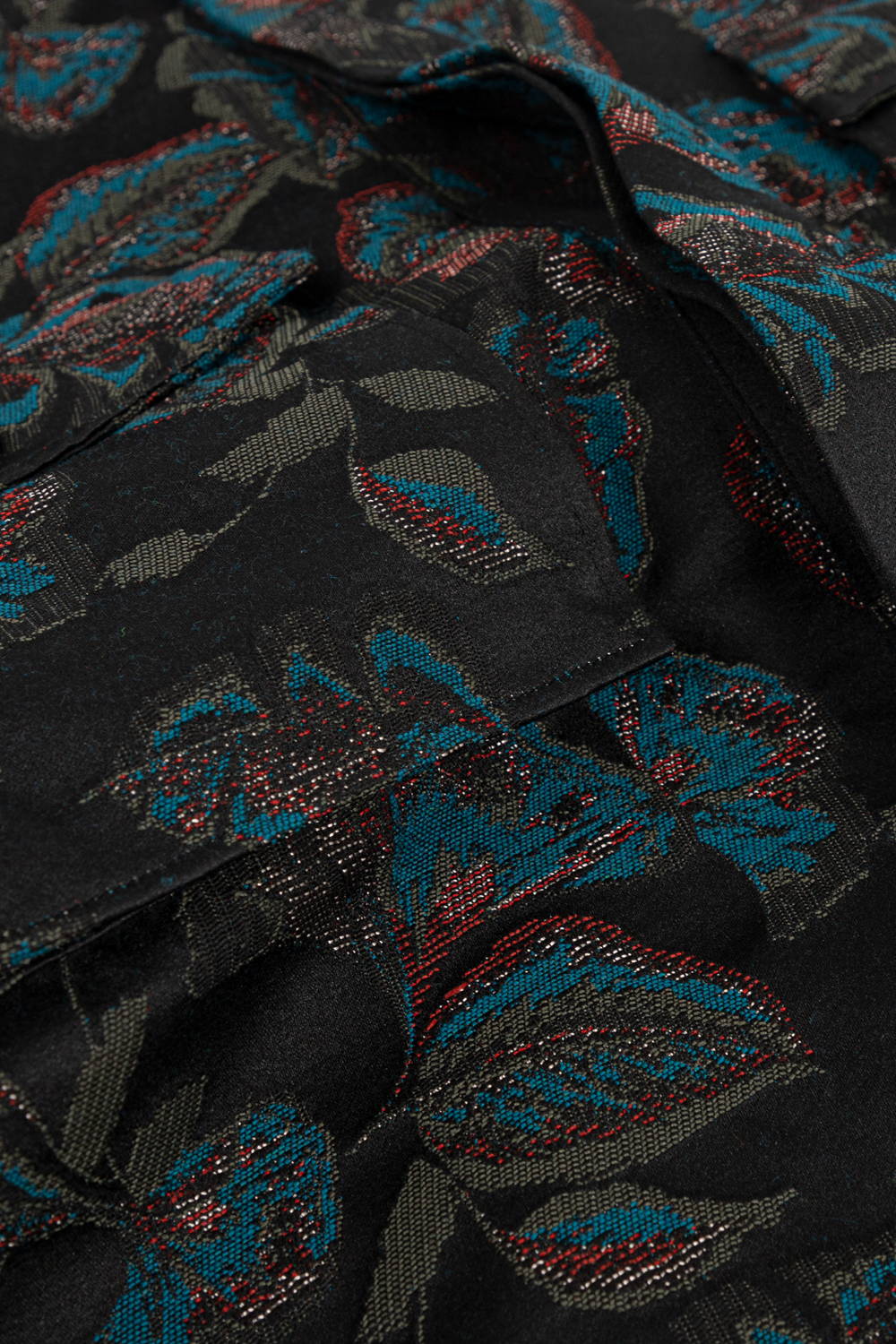 When you lay eyes on Soulland's Tag Overshirt Multi, the first thing that jumps out at you is the fabric—an intricate floral jacquard with hits of cobalt blue, deep red, and even silver.
It begs the question: "What? How??" How is a fabric like this even possible? The short answer is centuries of accumulated knowledge, starting over five hundred years ago in Lyon, France. Once a small medieval town with a cottage silk weaving industry, Lyon grew into a bustling metropolis which produced some of the finest brocade fabrics in the world. At the start of the 19th century, a Lyon native named Joseph Marie Jacquard invented the Jacquard loom, a machine that revolutionized the Lyon textile economy and is also credited as one of the first programmable computers. The Jacquard loom made the weaving of complex fabrics simpler, safer, and more cost effective, and the resulting fabric was known as jacquard. This centuries-long history of textile weaving lives on in the many fabric factories still operating in and around Lyon. One of these is Deveaux, a 190-year-old fabric mill that provided Soulland with the jacquard fabric for the Tag Overshirt Multi. We may not understand the ins and outs of jacquard weaving, but we sure do appreciate the results.
Now that we've made some sense of the Tag Overshirt's fabric, we can move on to the garment itself.
The Tag Overshirt is a cornerstone of Soulland's collection, reimagined every season in different colours and textiles.
It's a workwear style overshirt with two chest pockets and two hidden chore pockets, perfect as an outer layer in transitional weather or as a midlayer in winter. Soulland, being the masters of fit that they are, have got the shape of the Tag Overshirt down to a science: the body is boxy with a flat hem, and the sleeves are roomy in the upper arm and taper down to the cuff. Wrapping everything up into one stylish Scandinvian package are the hidden placket and mother-of-pearl buttons. These details, combined with the clean silhouette and stunning fabric, make Soulland's Tag Overshirt very nearly a work of art.
---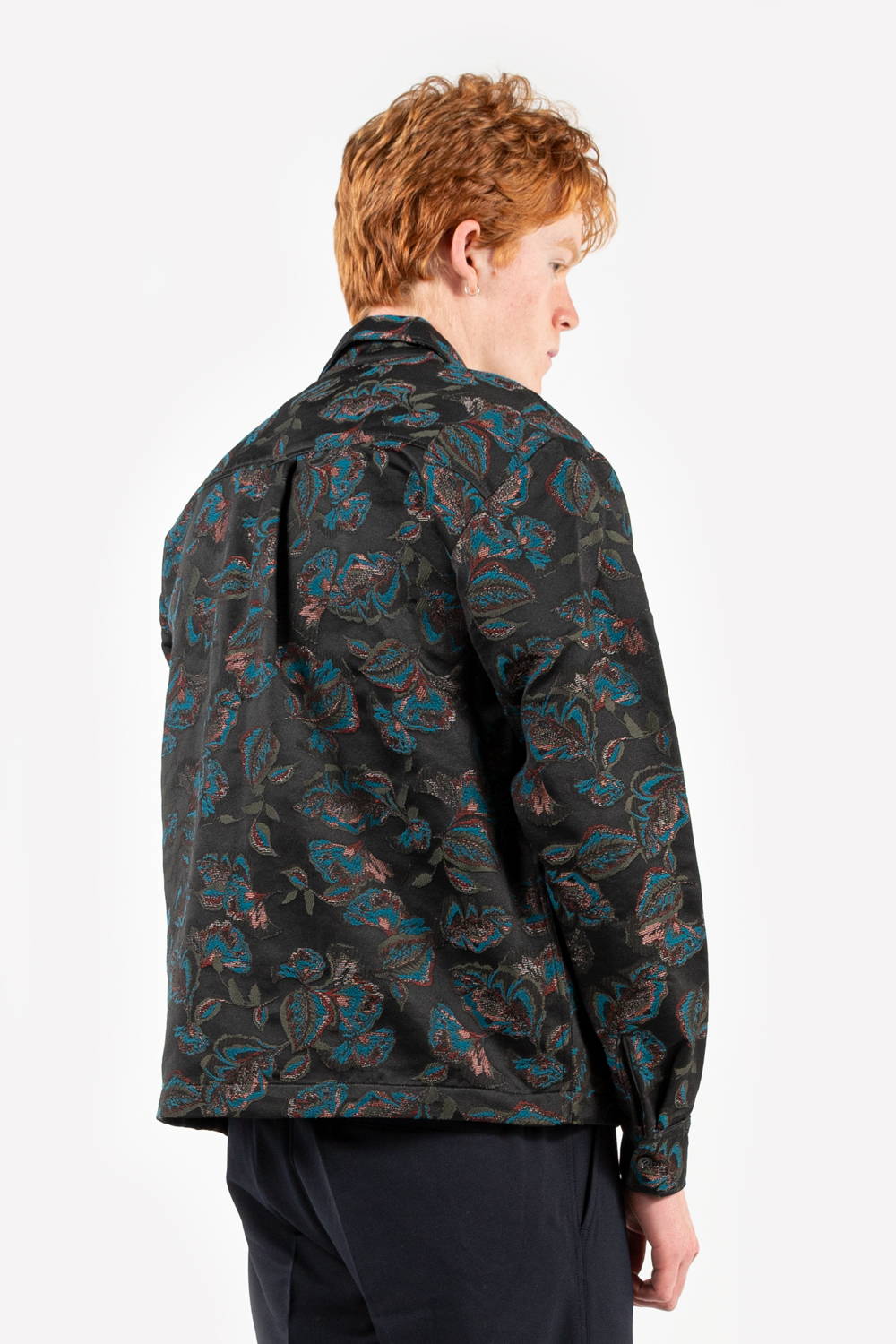 ---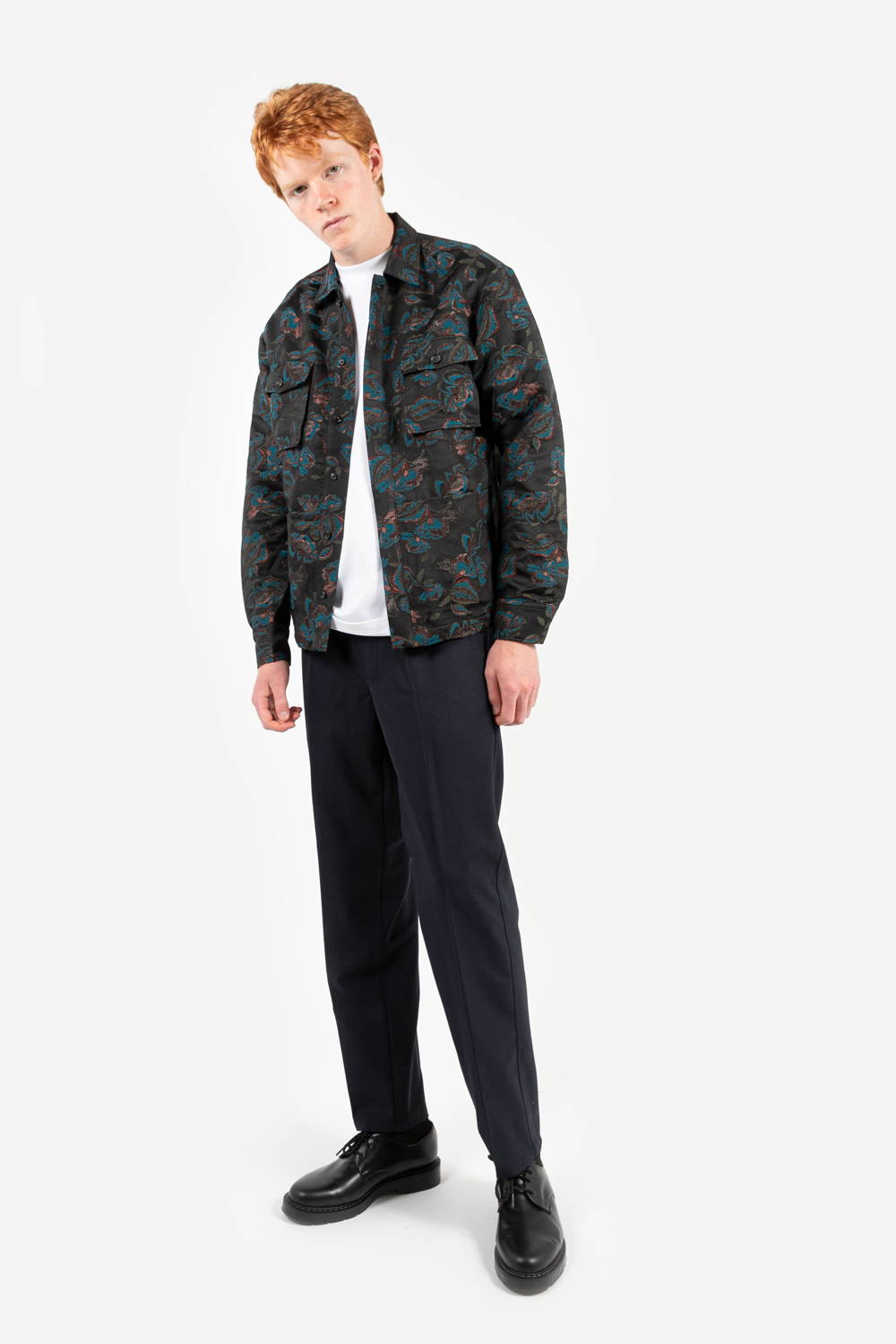 ---
---