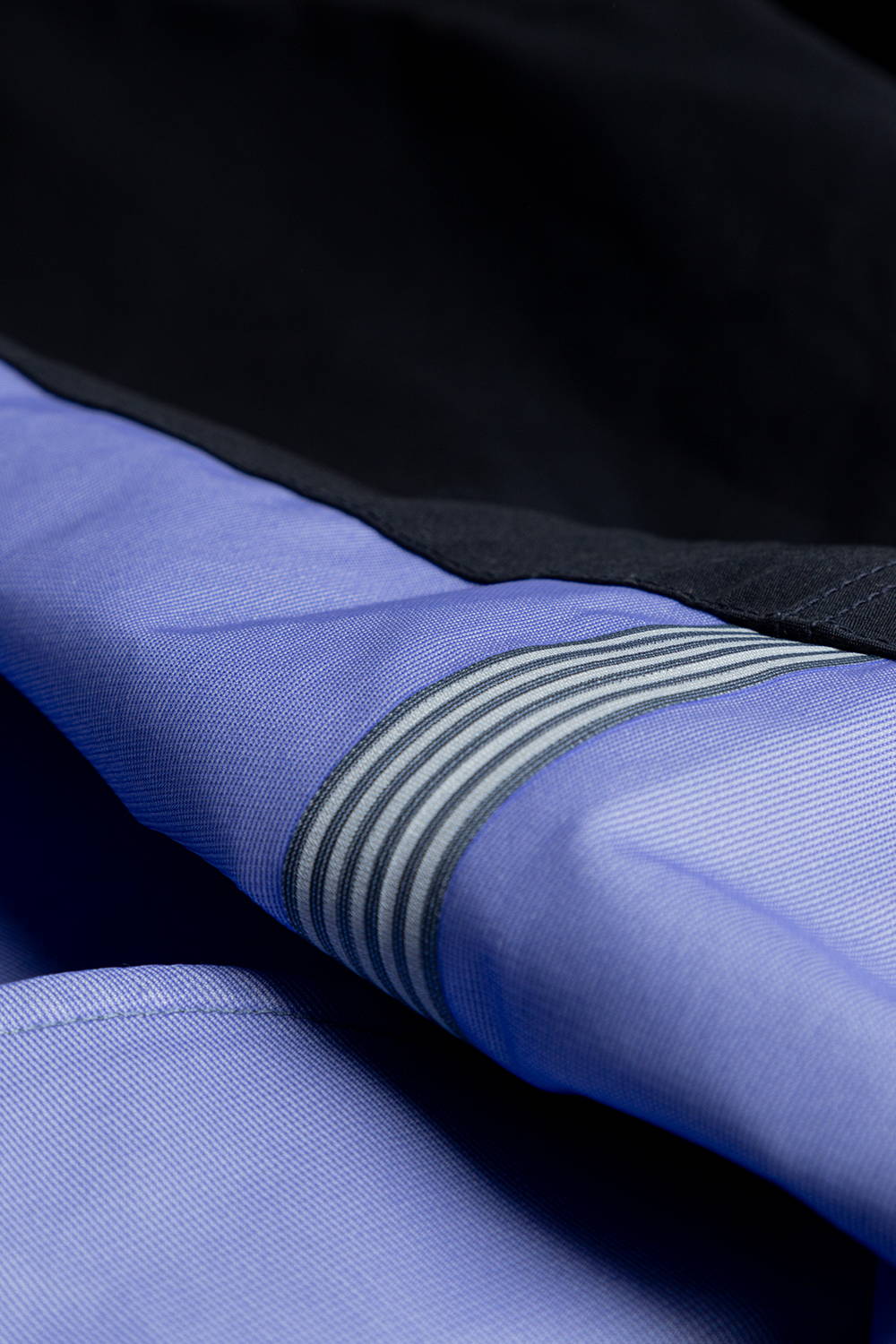 ---
Nanamica are the reigning champs of surprisingly technical menswear, and that's because of pieces like the GORE-TEX Soutien Collar Coat. From afar, this mac coat kinda looks like something your granddad might have worn to the office in 1966, and that's the idea. It's a timeless coat that has been in style for what, 100 years? It's as classic as can be. Where it becomes a Nanamica piece is in everything you can't see.
---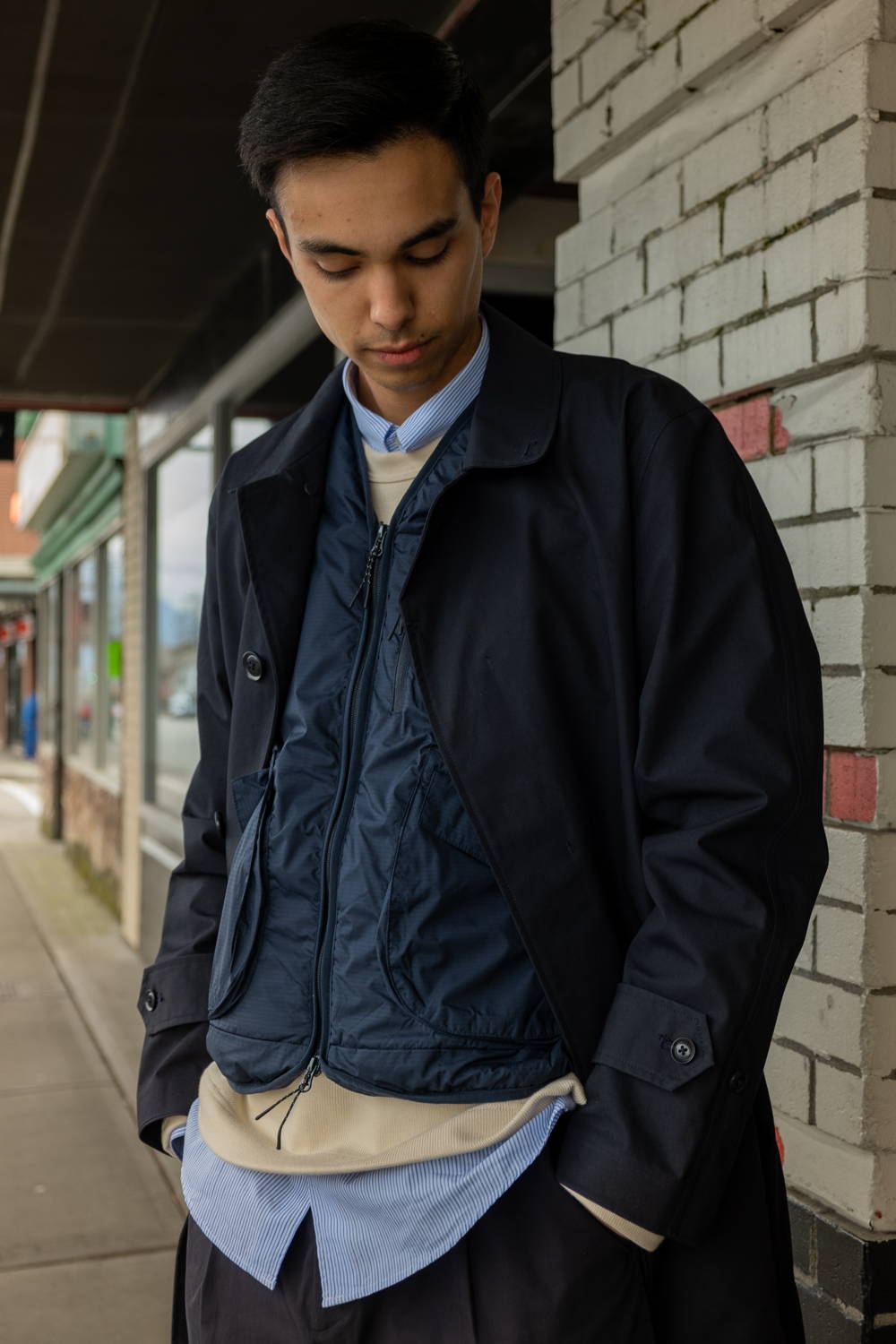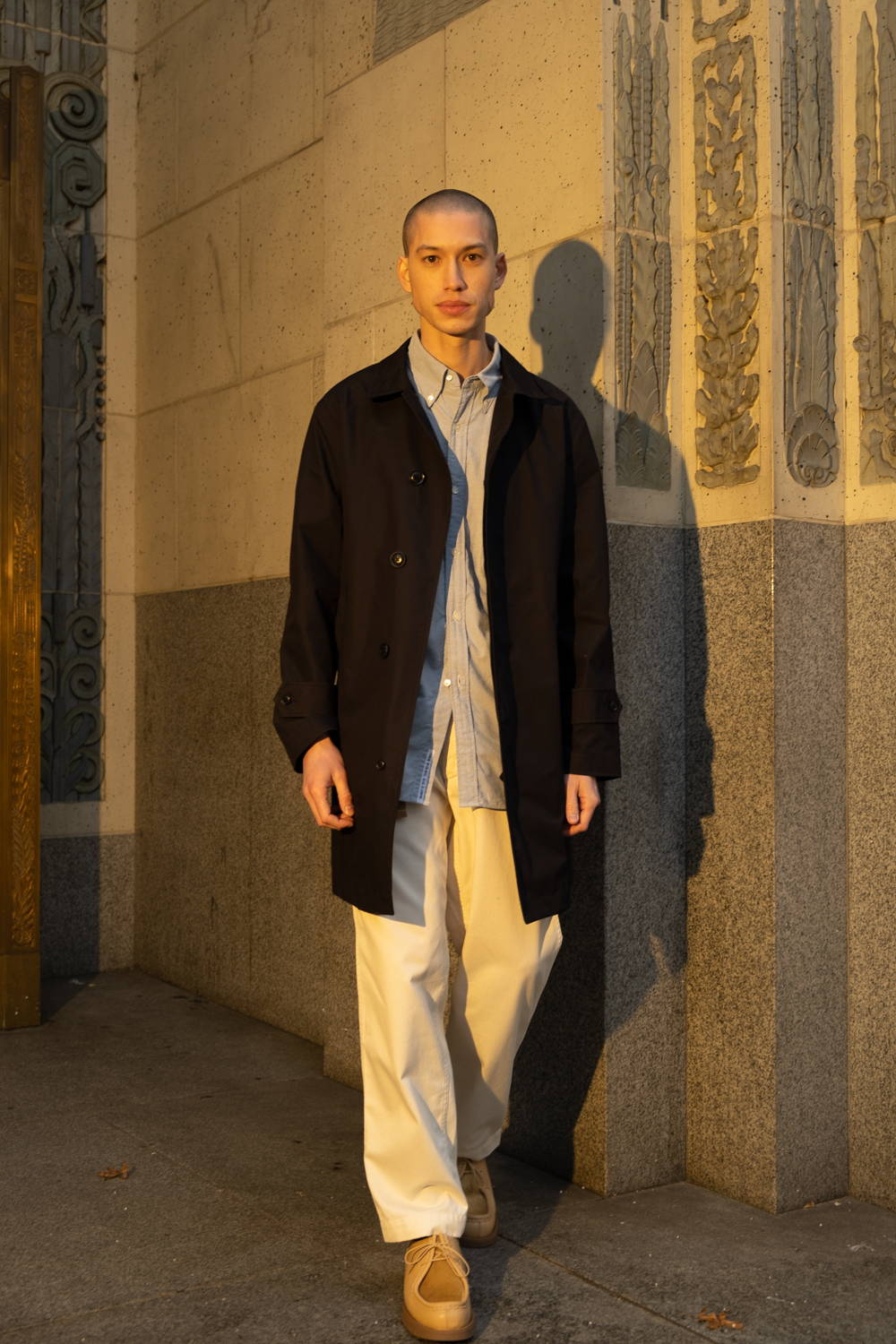 ---
As the name suggests, the main feature of the GORE-TEX Soutien Collar Coat is the GORE-TEX. Mackintosh coats are traditionally made from rubberised cotton or cotton gabardine with a water repellent treatment, but both of these fabrics have major flaws. Rubberized cotton is heavy and not very breathable, while water-repellent cotton isn't 100% waterproof.  

GORE-TEX, on the other hand, suffers from none of these problems: it's completely waterproof, breathable, and incredibly lightweight. In other words, it's the best wearable waterproofing material that humans have ever invented.

---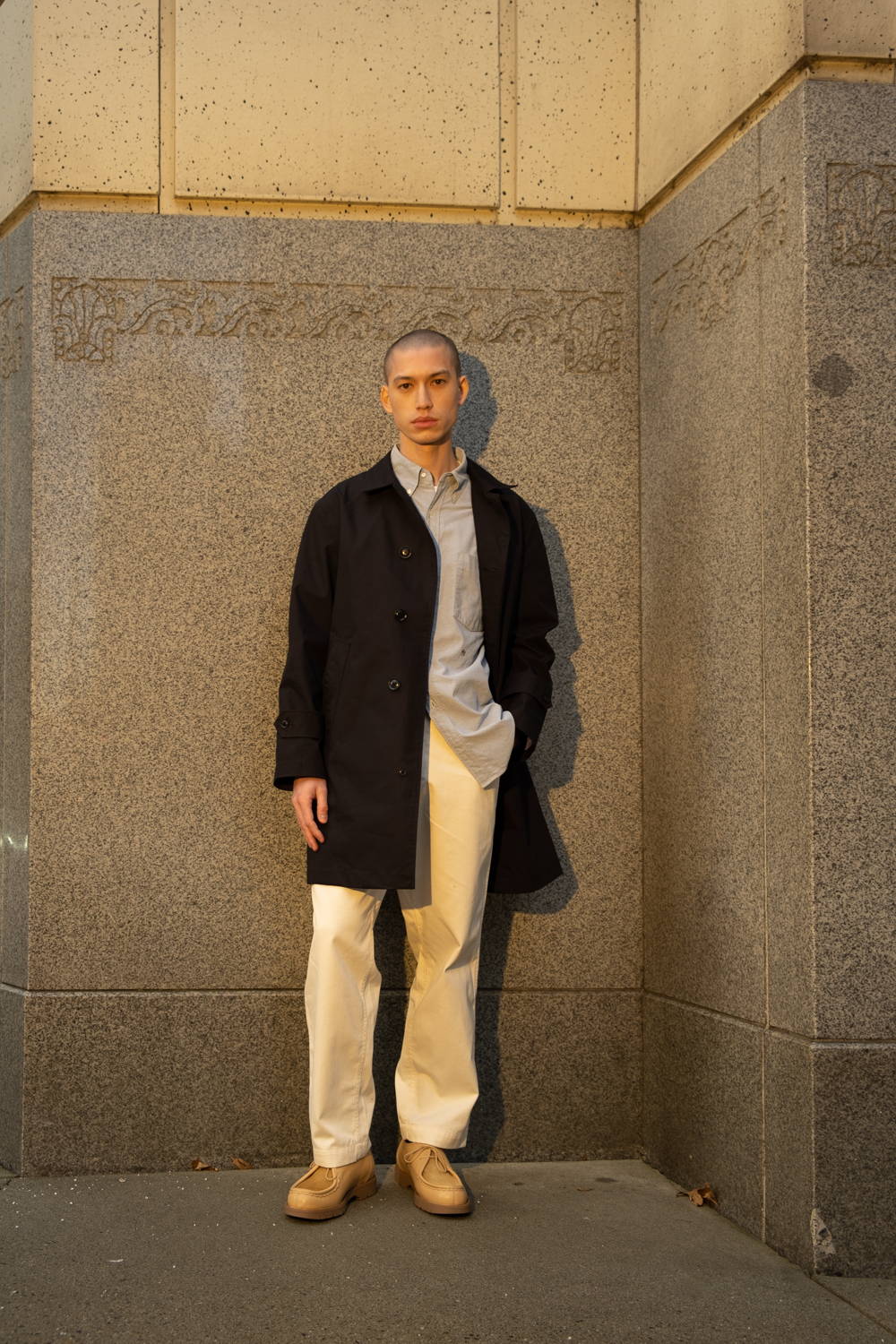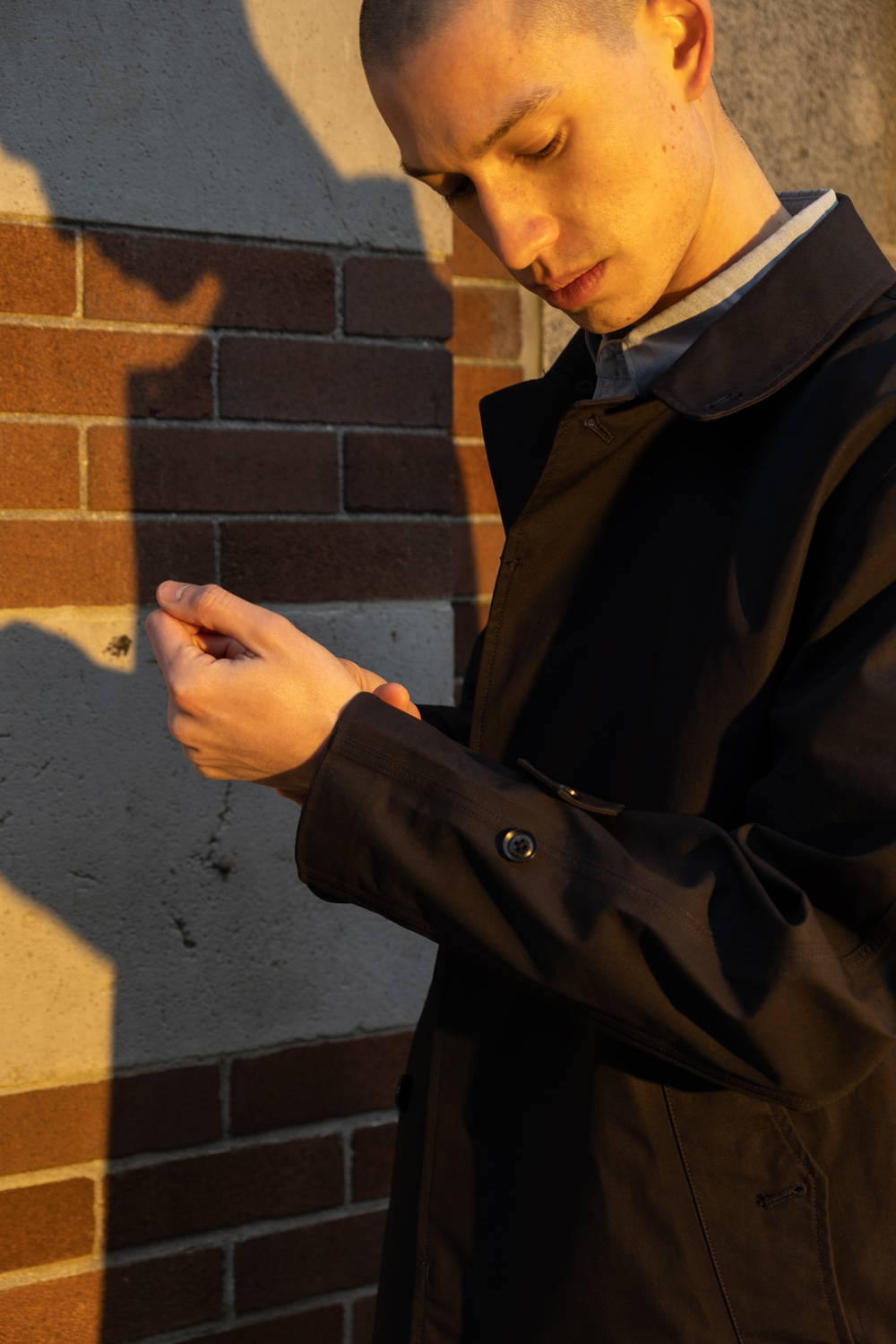 ---
So GORE-TEX has function covered, but there's still fashion to consider. A technical nylon GORE-TEX mac coat would look a little weird, after all.
Nanamica avoided this problem entirely by using a cotton facing fabric, which is what gives the Soutien Collar Coat its traditional look.
You could wear this thing on an episode of Mad Men and blend right in. To complete their exercise in classical menswear, Nanamica equipped the Soutien Collar Coat with all the usual details. We're talking covered hand pockets, adjustable cuffs, two inner pockets, and a throat latch if you want to flip up the collar against the elements. It also has a hidden placket, meaning the front buttons are hidden underneath an extra flap when done up. This serves the dual purpose of looking super slick and improving the coat's waterproofness.
---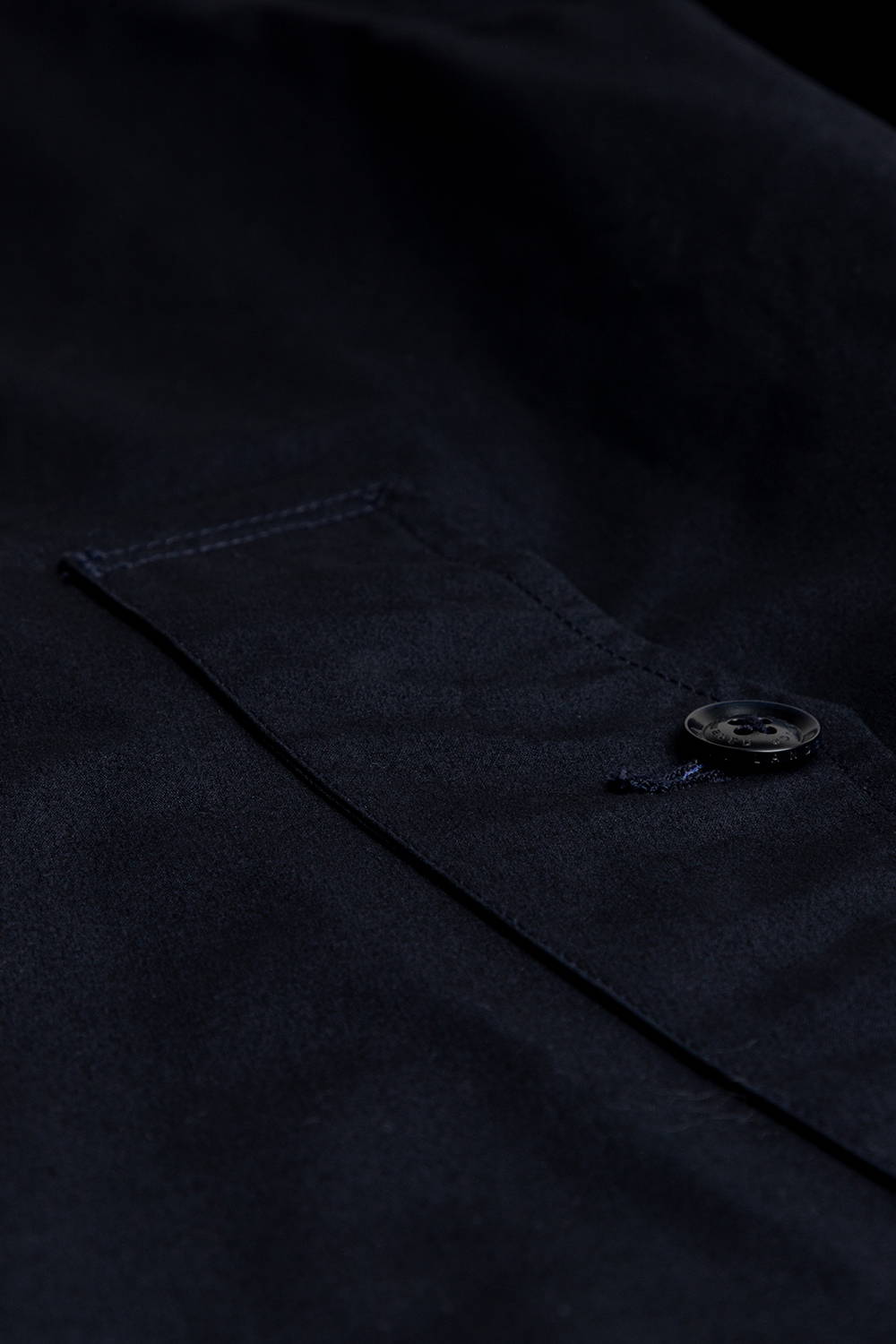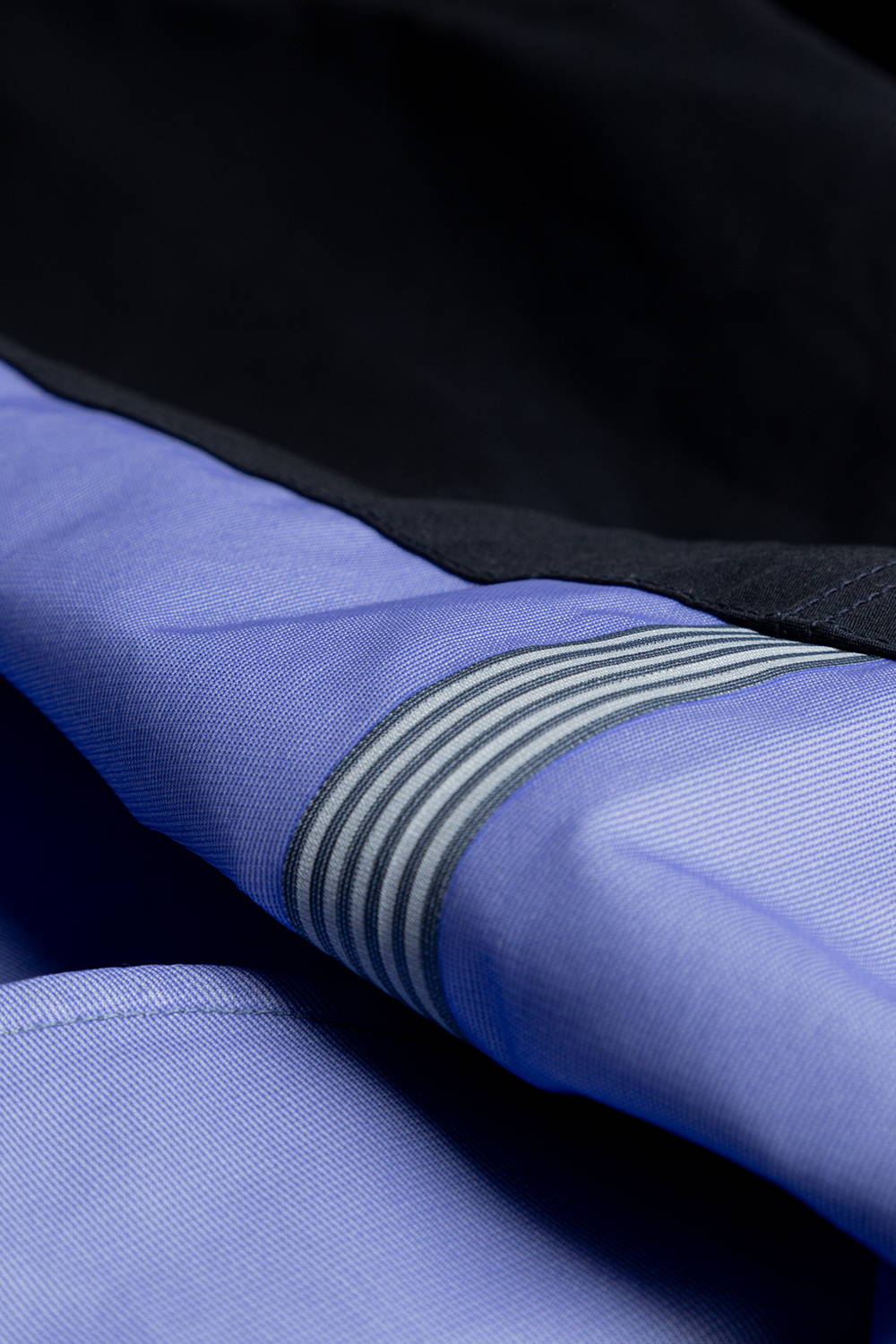 ---
---