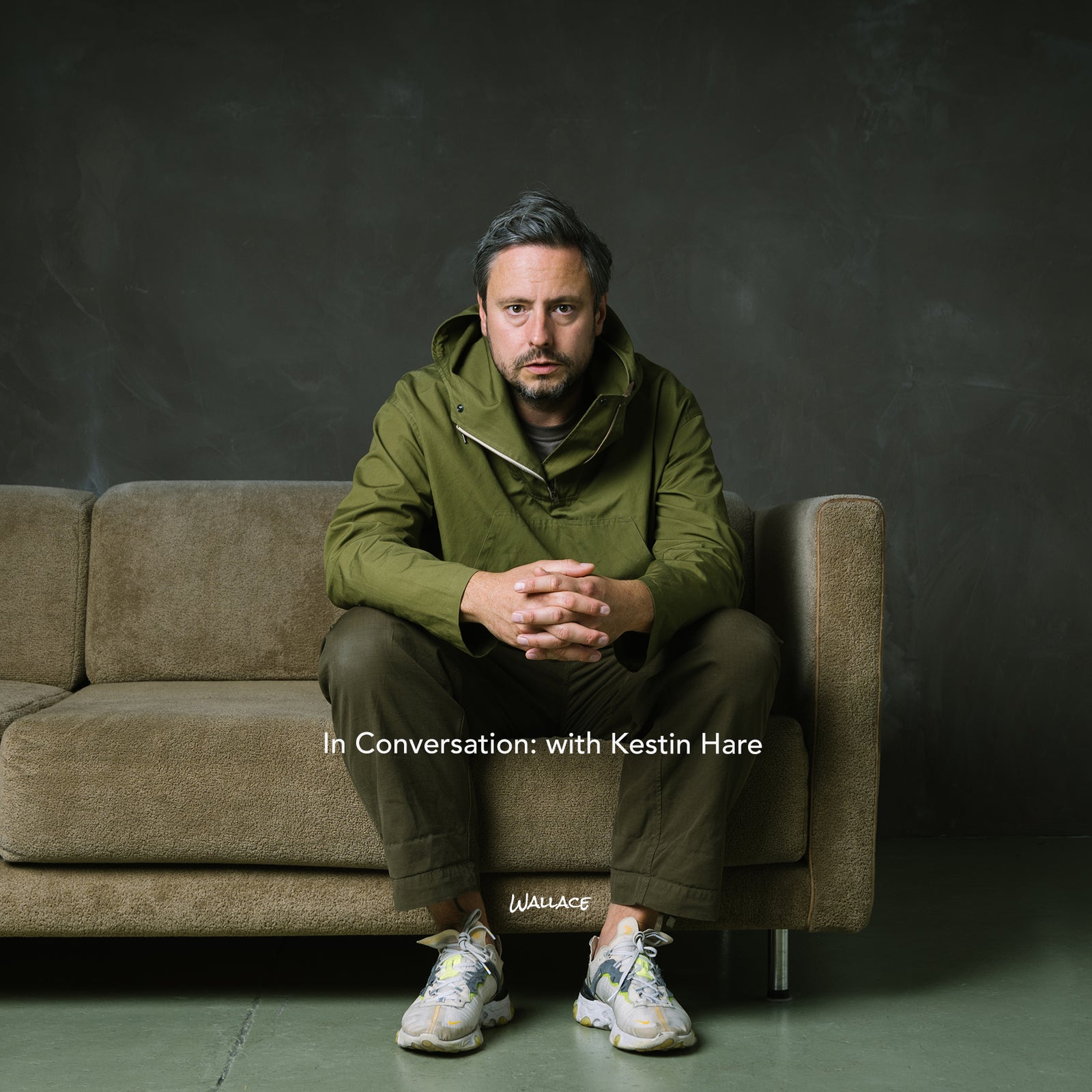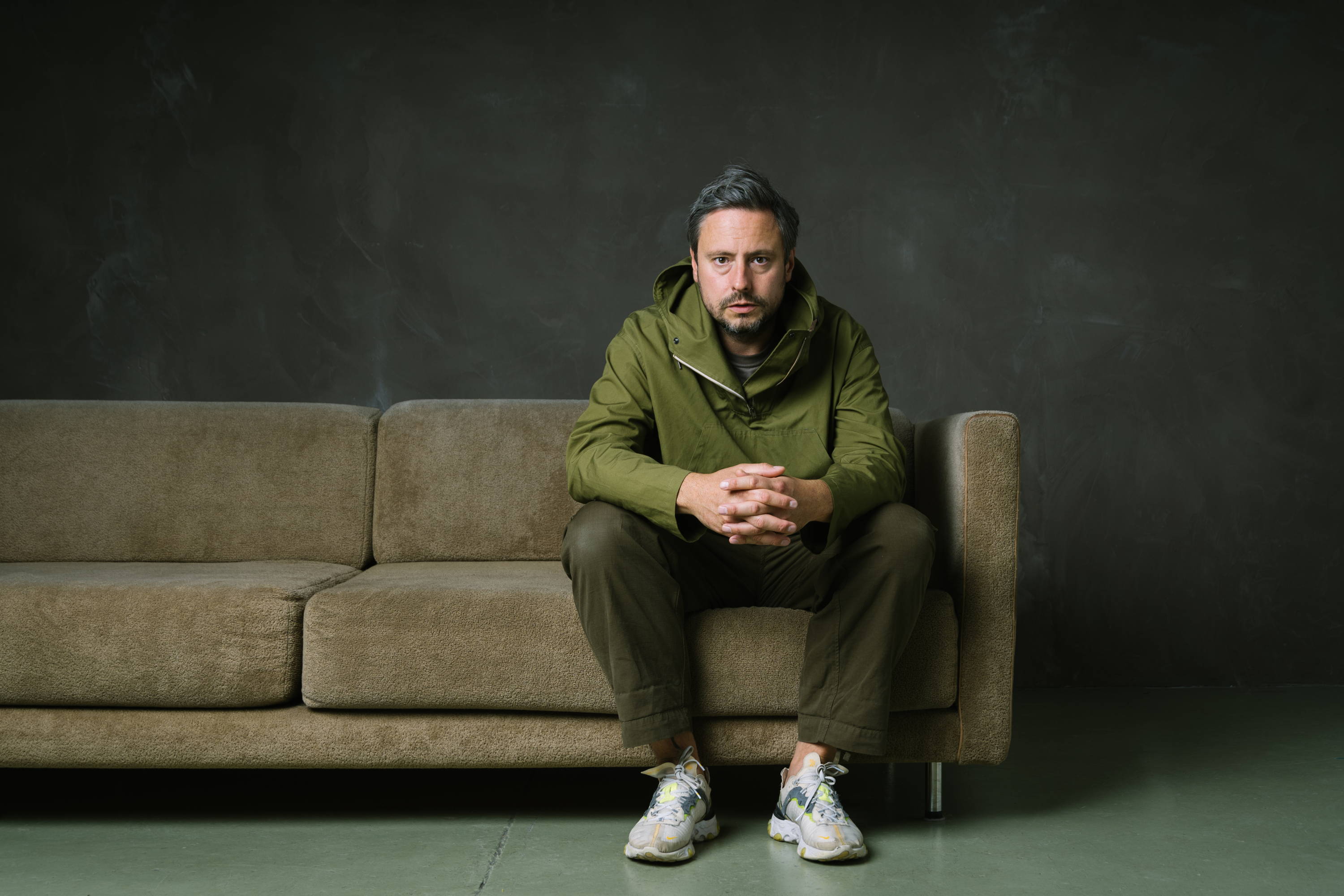 ---
In Conversation: with Kestin Hare
---
Since founding his namesake label in 2015, Kestin Hare has quickly become the poster child for modern Scottish clothing design. His garments are eminently wearable, stuffed to the brim with utilitarian good looks but never too "fashion-y" for the average guy. Part of that appeal is the clear workwear and military influence, genres of men's clothing which were founded on functionality and which Kestin is intimately familiar with (he spent four years as Head of Design at Nigel Cabourn). That vintage flair combined with his dedication to fabric technology is a formula that has totally won us over at Wallace—so much so that we thought "hey, maybe we should talk to this guy."
On a sleepy October morning, I caught up with Kestin on a transatlantic Zoom call. We started off discussing how the pandemic situation in Scotland and Canada has led to a widespread reconnection with the outdoors. Oddly enough, it was a nice segue to his design process…
---
---
Canada is like Scotland in terms of being sparsely populated and having lots of countryside, and that's been a big respite for people. It's been a blessing that those are the places we can go for a getaway. Is there a similar thing happening in Scotland?

It's exactly the same here. We're very lucky to have such a beautiful countryside and everyone's hit the road to get fresh air, go camping. It's funny because our theme for SS20 was Scottish camping, and suddenly the trend realized itself. It's been good for the economy and local businesses to have that. For us personally, we're fortunate to have a house up north on the Isle of Skye that we can escape to. We were up there in August and we were blessed with an amazing week of twenty-four degree heat. It doesn't often happen in Scotland, but when it does there's no better place. Paddle boarding, walking, incredible beaches which I didn't even know existed. It's great that people have been able to explore their local landscapes.
How has Scotland's landscape influenced the clothing you design? You worked with Nigel Cabourn and a lot of what he makes, being military or naval, is outdoor clothing. Is that something you keep in mind when you're designing?

Definitely. The weather here is prone to change, so you want something that's water repellent, breathable, etc. Scotland also has this great history of producing textiles with things like Harris Tweed and knitwear. We're very inspired by our upbringing and surroundings, not only the colour and textures but also how volatile the weather can be. I come to work in a water repellent packable shirt that people would normally wear climbing or walking, but it suits the Scottish climate. I don't know whether it's going to pour down on my way home today.
I've noticed you're very passionate about producing in the UK and Scotland, I think something like half of the last collection was made in the UK. Why are you so passionate about producing in the UK and what are the benefits?
I think it all started with my training at Nigel Cabourn. He's a big fan of producing in the UK, so as a young designer I got dragged around all these factories. This was fifteen, twenty years ago, and a lot of those factories we still use today. Nigel was very inspired by a lot of military wear that was originally produced in the UK. When you start off as a designer, you need to start small and you can't overexert yourself by producing lots of stock. To produce in Portugal, Italy, China, you need to make large quantities to hit the minimums. In the UK, factories are a little more artisan and they're used to producing smaller runs. Starting out it was a combination of the experience with Nigel and the restrictions of not being able to produce lots of stock. Today that's become something we want to do, not just something we have to do. We think it's important to still produce knitwear in Scotland and we're about to release our Scottish Gansey, which is a fishing jumper traditional to the area of Fife. It has a distinctive pattern for the area each fisherman came from, so if a fisherman got lost at sea and his body was found they could trace the body back to where he came from. We're producing that jumper in the same factory that we produced Nigel Cabourn and Margaret Howell knitwear. The quality of the garments is incredible. We've tried producing knitwear in other countries and the quality isn't the same, plus it doesn't suit our brand. UK manufacturing also allows us to work really hands-on with our factories, and at the moment we're trying to produce even more locally because we're not able to travel around the world. We work in a way where we nominate and source the fabric, source the trims, and work with the manufacturer to produce the garment, so we're in control of every raw material and component.
Yeah that makes a lot of sense. When I think of UK knitwear it's very different from Italian or French knitwear. There are specific wools and patterns, like Fair Isle and thick virgin wool. These are all things I associate with the UK.

It's to do with the climate of the country. British wool is quite itchy, not very soft, whereas Italian wool is very soft. That comes from the water, the sheep and the way they're looked after, and the climate. Our poor sheep are exposed to the elements, it's quite rough. There was a joke that with Brexit we'd be restricted to wearing Harris Tweed and Scottish knitwear. For our collectionwe tend to use wools now that are softer, as comfort is paramount. My team wear-test the knits and if it won't work for the most sensitive of skins we won't produce it.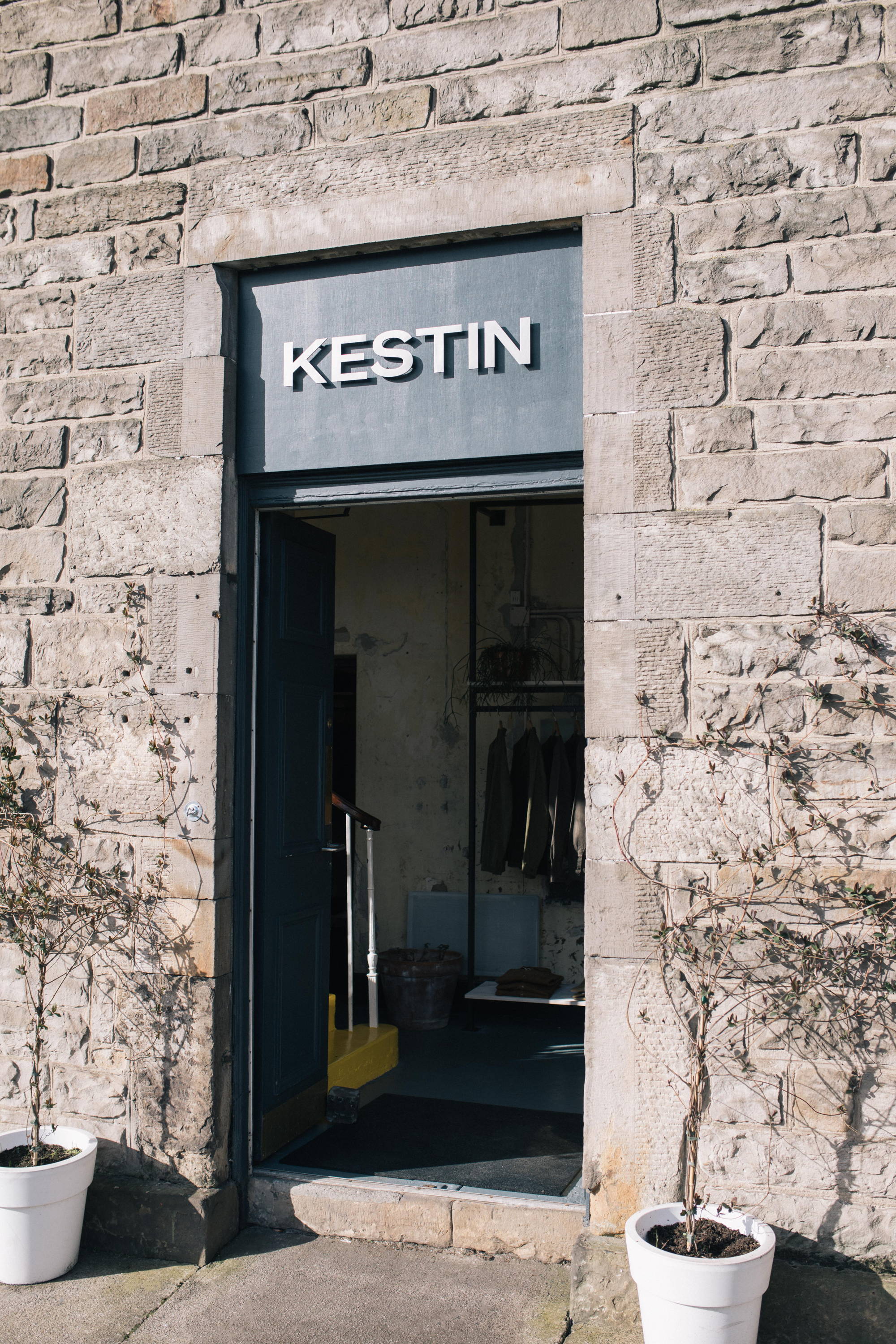 Yeah you'd be itchy all the time in old-school Scottish knits.

It'd be an uncomfortable existence (laughs). The difficulty of making in the UK is that, although we're great at making knitwear, tweeds, wools, we're not good at producing technical cloths so we have to import those. Same with zips. There are some button suppliers in the UK but they tend to be quite expensive. It's a challenge to produce in the UK, but we're committed to making it work. It'salways best to work to a factory's strengths though, and sometimes it's the technical capabilities or the price that becomes prohibitive in the UK. So we don't restrict ourselves and review options every season.
I saw that your collaboration parka with BonneGueule is made from Ventile, which I believe was a UK fabric initially. Is it still made in the UK?

No, it used to be, but the mill was bought by a Swiss company so now it's woven in Switzerland. We often work with Halley Stevenson in Dundee who produce wax cotton for Barbour and Belstaff, but when we started that collaboration we thought it would be a nostalgic journey to go back to Ventile. We haven't used it much [with Kestin], but a lot of my training with Nigel was during the Limited Edition Collection when we produced the Everest Parka, which was made from Ventile. It's a fabric that's been part of my training and the guys at BonneGueule were pretty keen on using it. It was fun to go back down that memory lane.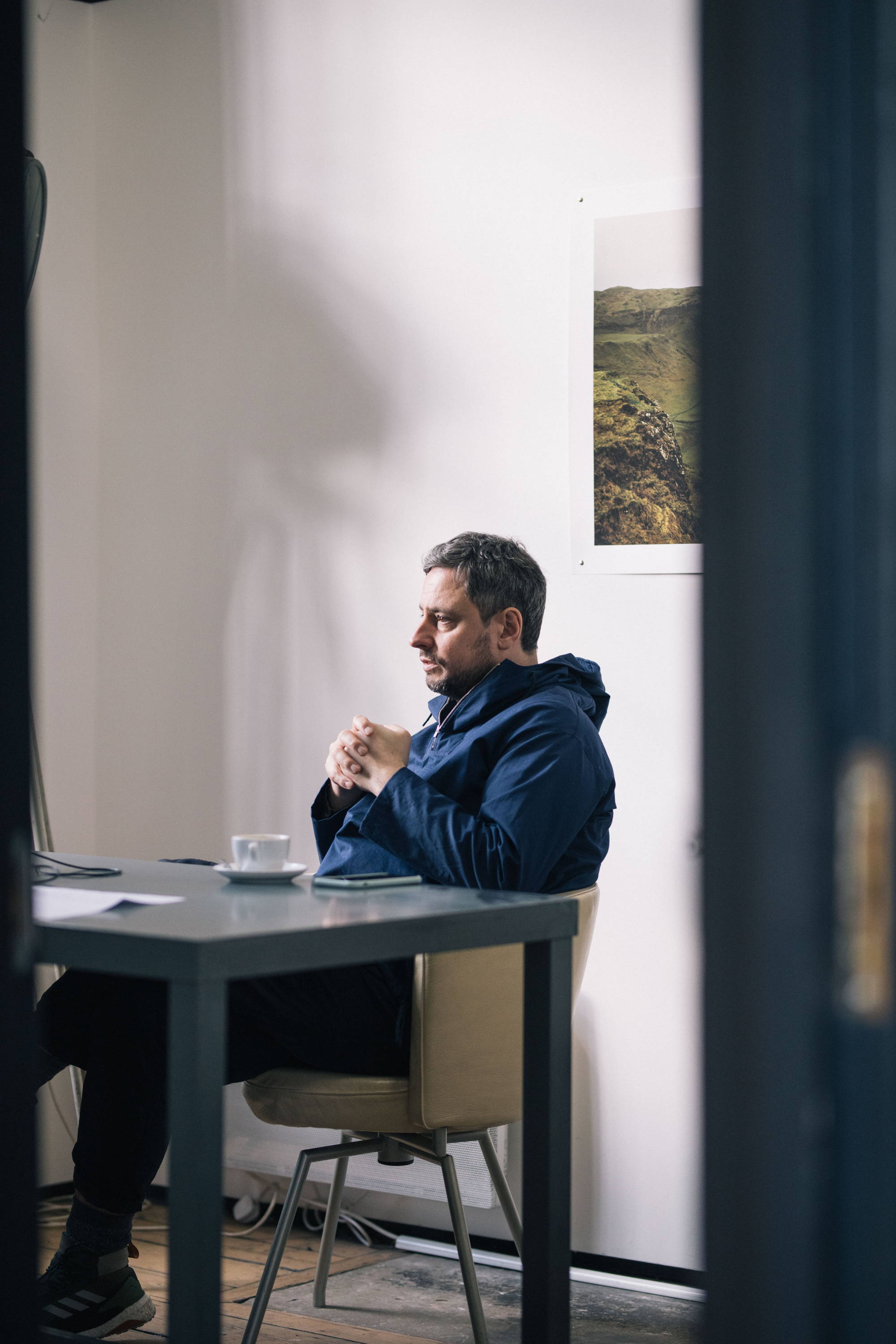 What role does personal nostalgia play for you? Are there moments where you feel a fabric and it reminds you of something way back when, like something your parents used to wear?

Yeah, mostly in terms of styles. We do a lot of vintage research and travel around the world, which was drummed into me with Nigel. Definitely there's a nostalgia side where I remember my father or grandfather wearing something like that. For fabric I like to try modernizing things, I'm always inspired by innovation within fabric design, technology, and production. Now that I'm doing my own thing we still spend a lot of time researching vintage pieces, but we also put a modern slant on them through sourcing the latest fabric tech.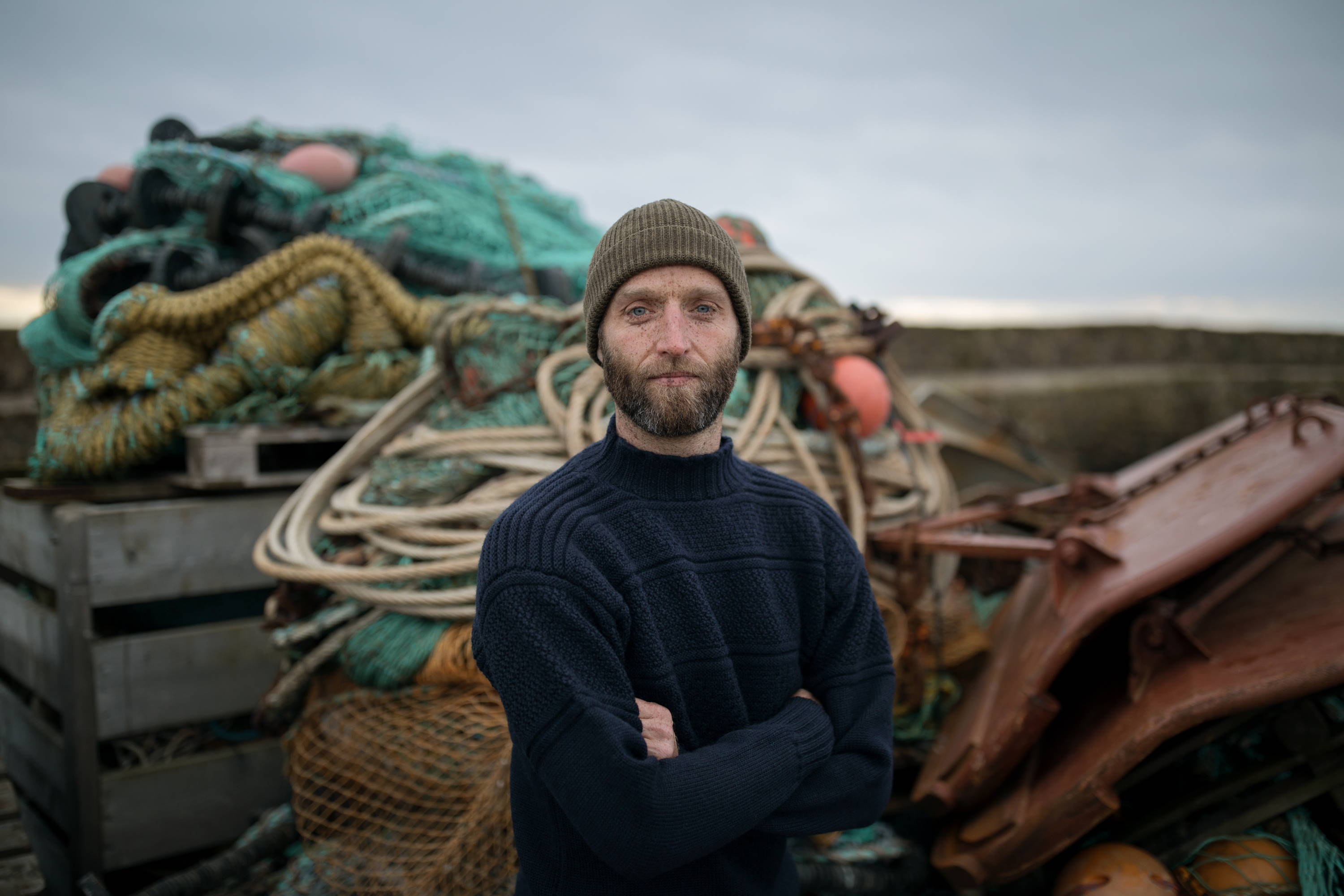 It's interesting how rebelling against what you're taught is just as important as what you're taught.

I think you become your own person and you're molded by each of your different experiences. I spent some time working at Burberry, Margaret Howell, Nigel Cabourn, and once you see all these brands together it makes sense when you look at our collection.
After designing for so many different brands, did you find it difficult to design for your own brand and find your own voice?

It's definitely something that takes time in the early days. A lot of young designers come to me for advice or a little help, and everyone's influenced by other designers. I like Dries Van Noten, Watanabe, Engineered Garments. There are a lot of great brands out there so it's important to be unique, to know your brand and what the brand stands for. It takes time and confidence to say "this is what we're doing" and be true to that. It happens quite organically.
---
When you first started the brand, did you have a piece or two early on where you realized you had found that voice? 

Yeah, initially we used a lot of Harris Tweed because it's a fabric we could get locally with no minimums. We made a workwear jacket in Harris Tweed and we still do a variation of a workwear blazer today, it's just evolved and led to other things. We've run our Neist Overshirt for a few years now and it's basically just taking a Parisian workwear blazer and refabricating it. Sometimes we think "do we really need to do this again"? But then you see the sales. Sometimes that's the most difficult thing, trying to reinvent the things that work.
Slight topic shift, I've seen you cite your grandad as a big style influence. That was really interesting to me because I think it's a common experience, having a much older role model where everything they do is cool. Do you remember what he wore and what made him stylish to you?

He was a big influence in my life growing up. He was a Spitfire pilot in World War Two and he would tell stories by the fireside about him being shot down over South Africa and stuff, it was pretty cool. He was such a dashing gentleman. He had a great sense of style and looked dapper at any given moment, whether sitting down by the fire after working the land or going to a black tie dinner. We celebrated Hogmanay (Scottish New Year) with him and everyone would wear Scottish dress like kilts and dicky bows, but he always arrived wearing a white tuxedo jacket, tartan trousers, and a hand-tied bow tie. If you had a clip-on bow tie that was not acceptable (laughs). He was always against the grain. I wasn't a particularly great fan of wearing a kilt growing up, and I remember seeing him and he looked better than everybody else. It was about quality for him. It wasn't that he followed trends or was fashionable, it was just that he had the best quality made-in-Northampton leather brogues, Shetland wool jumper, the Fair Isle. He would hand me down these things afterwards, which he looked after and treasured, and that had a massive influence on me.
He was always really cool. One story I've told a few times is when I drove through the village he was from and I stopped at the local butchers. He always had a Land Rover Defender 90 in a cool blue colour, and I'm a big Land Rover fan as well. At the time I had the 110. I hadn't been in there in twenty-plus years. I walked in and the butcher goes, "you're Bill Hare's grandson aren't you?" I was like "how did you know?" And he said, "you're exactly like your grandfather." My grandfather used to come up there and—wrongly I might add—get drunk and drive to the butchers. He'd park on the double yellow line outside the butchers with the traffic warden shouting at him and he'd be like fuck off (laughs). Just cause total chaos going into the butchers. He was just a cool guy and everything he did was cool, everything he had was quality, and the amazing stories were such a massive influence on me as a kid.
Wow he sounds like an icon. Do you still have any of the hand me downs?

Yeah I still have his RAF jacket with all his badges and patches on it. One of the first things I made was a remake of that exact jacket in a different fabric. He also gave me his Christian Dior tux jacket when I was in fashion school, and at the time I couldn't get my head around cutting patterns. One of my lecturers said to take a jacket apart, press it flat, and look at the way it's constructed. Then you can trace a pattern on top of that. If you want to make the sleeves longer or the lapels bigger you just add to the pattern. That was the way I trained myself to cut patterns, it wasn't particularly clever. There are great designers out there, Issey Miyake types who cut shapes in three dimensions, but that just wasn't me. I could buy old vintage pieces and take the pockets off this, take the hood off that, and put it together. That was the way we designed at Nigel Cabourn as well, it's how we made the Cameraman Jacket before we started using Adobe Illustrator to draw garments. We'd photograph two vintage pieces and put them on top of each other in Photoshop. It was very raw and crude but it gave us an understanding of what we wanted to create. Maybe I shouldn't be telling you this (laughs), but we're not that clever. That's the way we design.
I love that. Like you say about the Kestin brand, your clothes are meant to be worn, and if a piece of clothing has been worn and loved for years you can take it apart and still have that. You can recreate whatever features you loved. Now, another question I have is about your clubbing days in college. You've mentioned before that everyone was wearing branded t-shirts. How did that iconography draw you in, and also how has your taste changed? Because clearly you're not making that kind of clothing anymore.

When I was studying fashion at Newcastle I worked a Saturday job at an independent shop called Strand. It was at the forefront of its game at the time, they were buying brands I'd never seen before — Maharishi, Neil Barrett, Prada Sport. These brands were using a lot of technical fabrics and it looked very modern, and for me that was combined with being away from home in a different city. The club scene in Newcastle was exploding at the time with certain DJs like Sasha & Digweed. It was all about youth culture, house music, club scenes, being seen out. At the time you had to have Prada Sport with the little red tag on the t-shirt. Prada Sport were doing quite forward thinking garments with great fabric tech, almost like early Nanamica. Secret zip pockets with the mesh lining, quick dry jersey, all this was quite before its time. I was studying fashion, working at the shop on Saturday, and going out on Saturday night with the guys from the shop, many of whom have gone on to do great things in the industry. Like at Nigel Cabourn, at the time we didn't know how good what we were doing was. That was a massive influence on me, wanting to open stores, curate stores, curating an environment people wanted to come into. Funny enough, the owner of Strand contacted me on Instagram and said "hey I really love what you're doing", and I said "you probably don't know this but I was the Saturday boy at your store." He didn't know because I was nineteen at the time (laughs).
That's so cool! Must be a great feeling to get that respect from someone you admired growing up. Well, that's all my questions, but I wanted to quickly throw in my two cents and say that I really love what you're doing too. When I started working at Wallace in the spring I bought a pair of navy Inverness Shorts, and man, those are the best shorts I've ever owned. I wore them everyday for the whole summer and they still look brand new. Small sample size, but it bodes well.

That's great! The Inverness is a good example of what we aim to do because it's our staple, it'll always be in the collection. Each season we refabricate it and improve it. You want a short to be water repellent if it's raining, or if you sit down in something wet. Then the comfort and fit of it is really important. That's why it's got the drop crotch because there's nothing worse than a tight short.
Feels bad, looks bad. It's a loss for everybody. Anyways, that's about it for me. Thanks for your time Kestin, it was great to talk!

Thank you! It was really good to chat and hopefully we can chat again soon.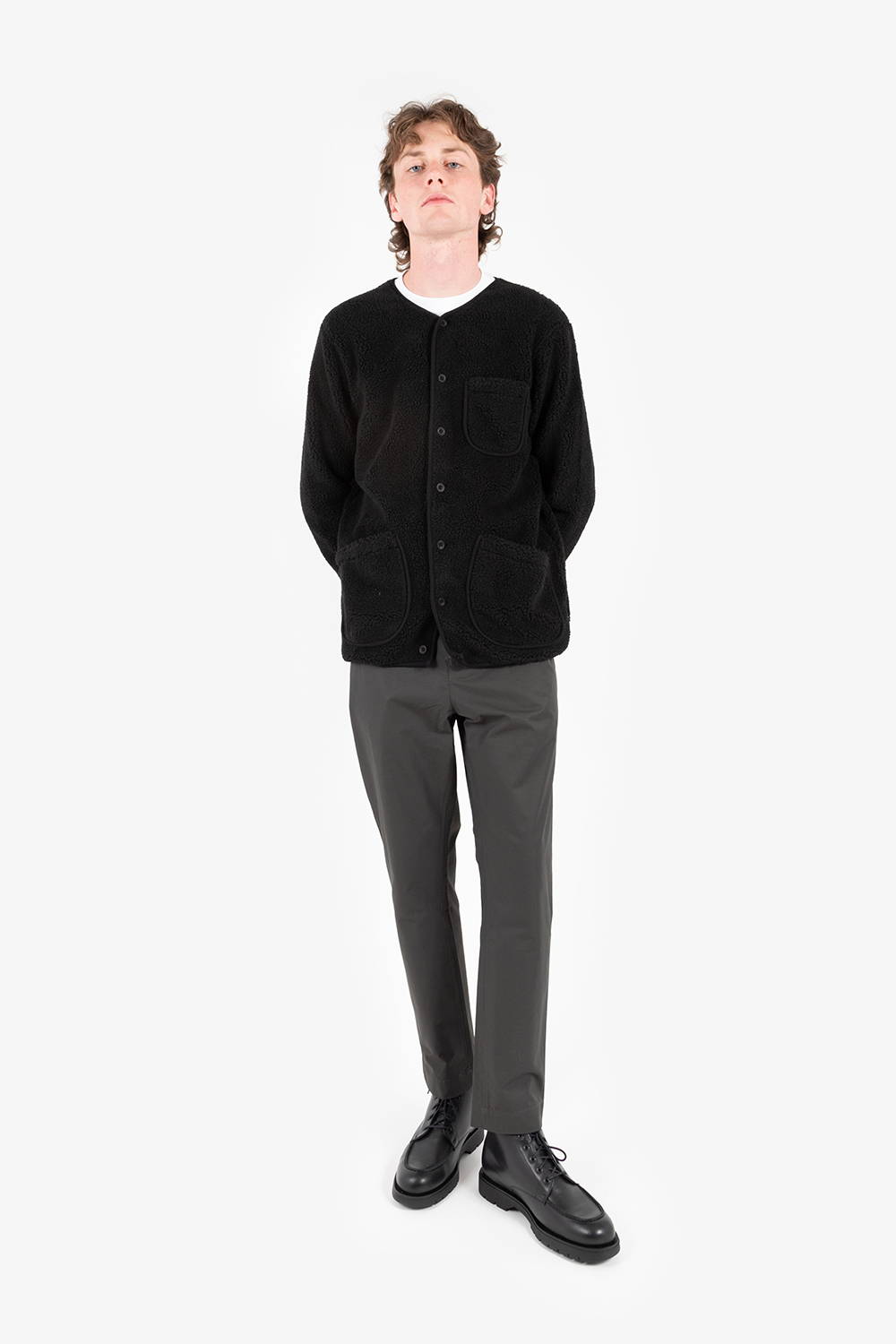 ---