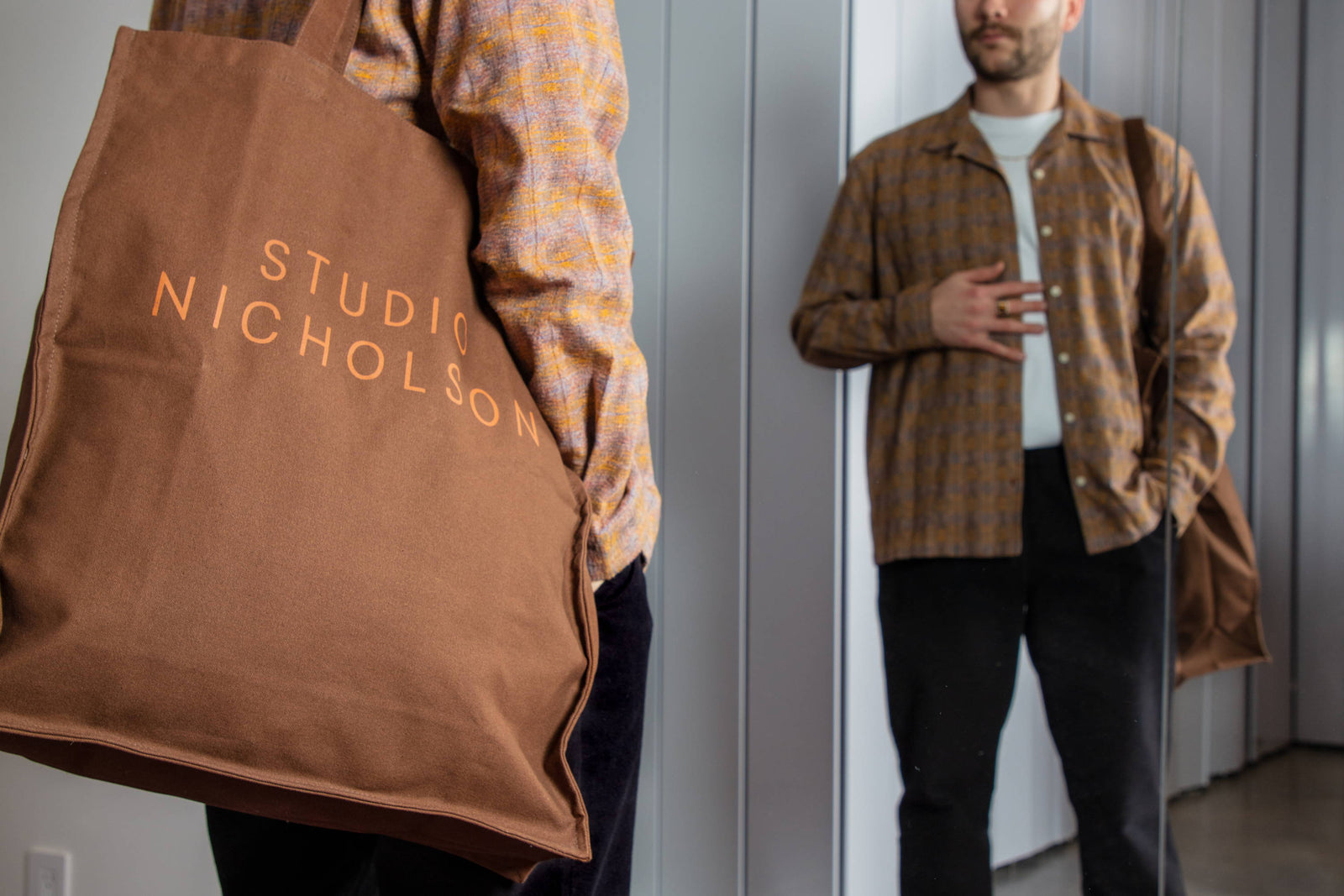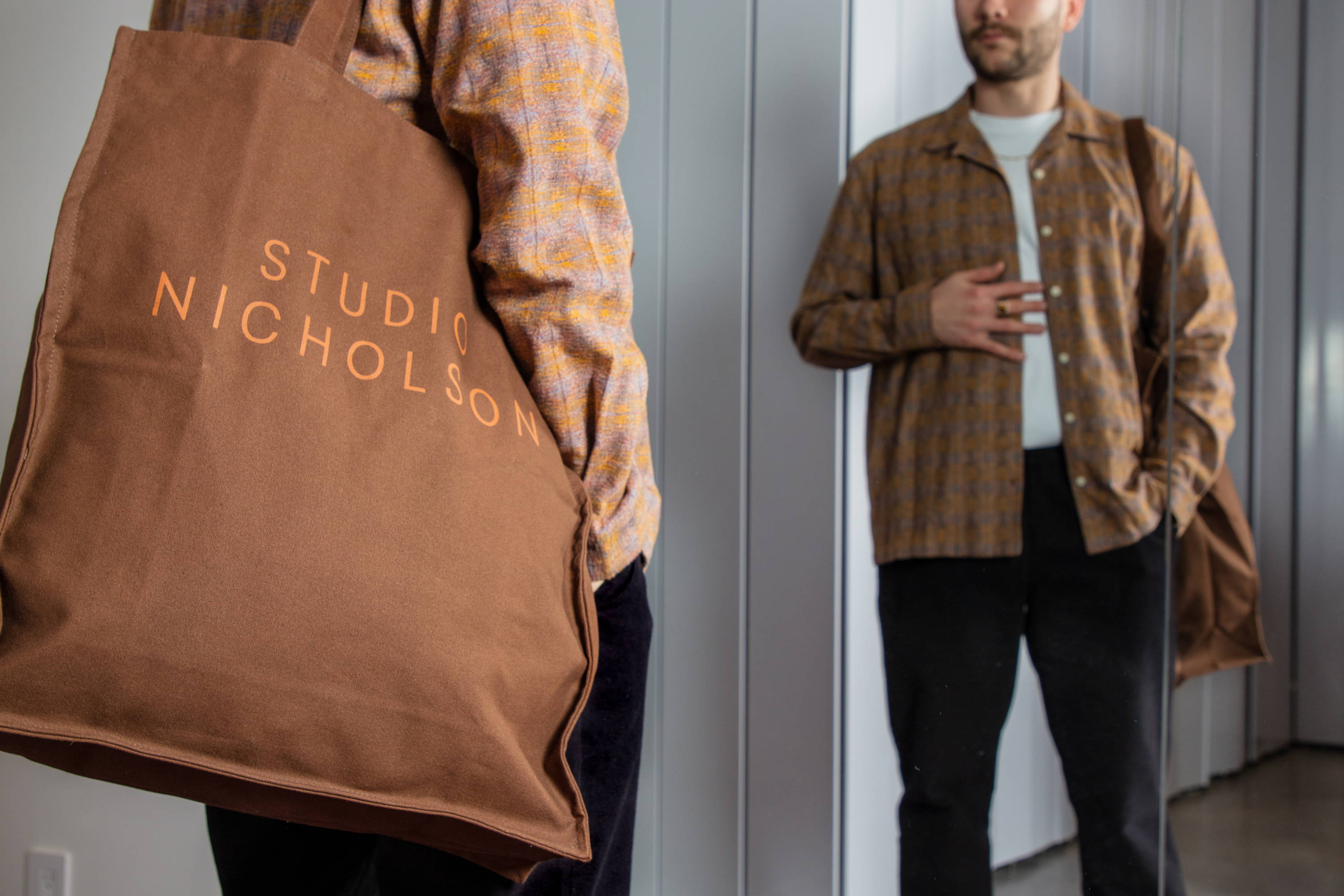 ---
---
Theo is Wallace's photographer and token Englishman. With his holiday picks he's given us some of his personal insight into the nostalgia of certain British pieces. Take a look!
Kestin Tain Shirt in Copper Melange
This Kestin shirt is one of my favourite pieces in the store at the moment. I remember when the delivery came in and we all gathered around the boxes and this shirt is the piece where we all kinda went "damn." The cut is perfect, and the brushed cotton fabric is incredible. It's a really stunning piece of fabric, and it's not too loud or garish, just enough interest to draw people's eyes in. Kestin is one of the brands I have a lot of respect for. He's been doing really solid work for a long time and he's not wavered in his ideas and principles. He's another UK guy, though being Scottish is a bit better at the moment than being English. I feel a kind of affinity with brands from over the pond.
Studio Nicholson Logo Tote
Not too much to say about this, it's a tote bag. It's a pretty heavy duty canvas, which is nice. I have about a million tote bags at my house and they're always in rotation, I can't get enough tote bags.
I've always liked moleskin as a fabric. My dad used to have a moleskin suit that he would wear all the time and I was very jealous of. I was lucky enough to grow into it as soon as I moved to Canada, so I got some wear out of it. These pants are a similar cut without the suit waistband. They're super comfortable, super soft, and black as well, which is the colour I wear most.
I feel like Solovair is quintessentially British. It's kind of like having a little slice of home over here. The 3-Eye Gibson is the do-everything shoe for me. It's the style of shoe I used to hate wearing as a school kid, and now I kinda envy myself for having them. It's what my dad and grandad used to wear, it's what you'd see in the grittier parts of town, factory areas, because they just last forever. They're super comfortable and you can kick 'em about and they hold up. I love the heritage story with Solovair as well, it's one of these brands that has really stood the test of time through sheer quality and workmanship. I feel like making the original Dr. Martens and Docs taking over is something that could have swept them under the rug, but Solovair is still going, still plodding along in the same Northamptonshire factory that they started in. There's a lot to be said for the quality that would allow a brand to keep going like that.
---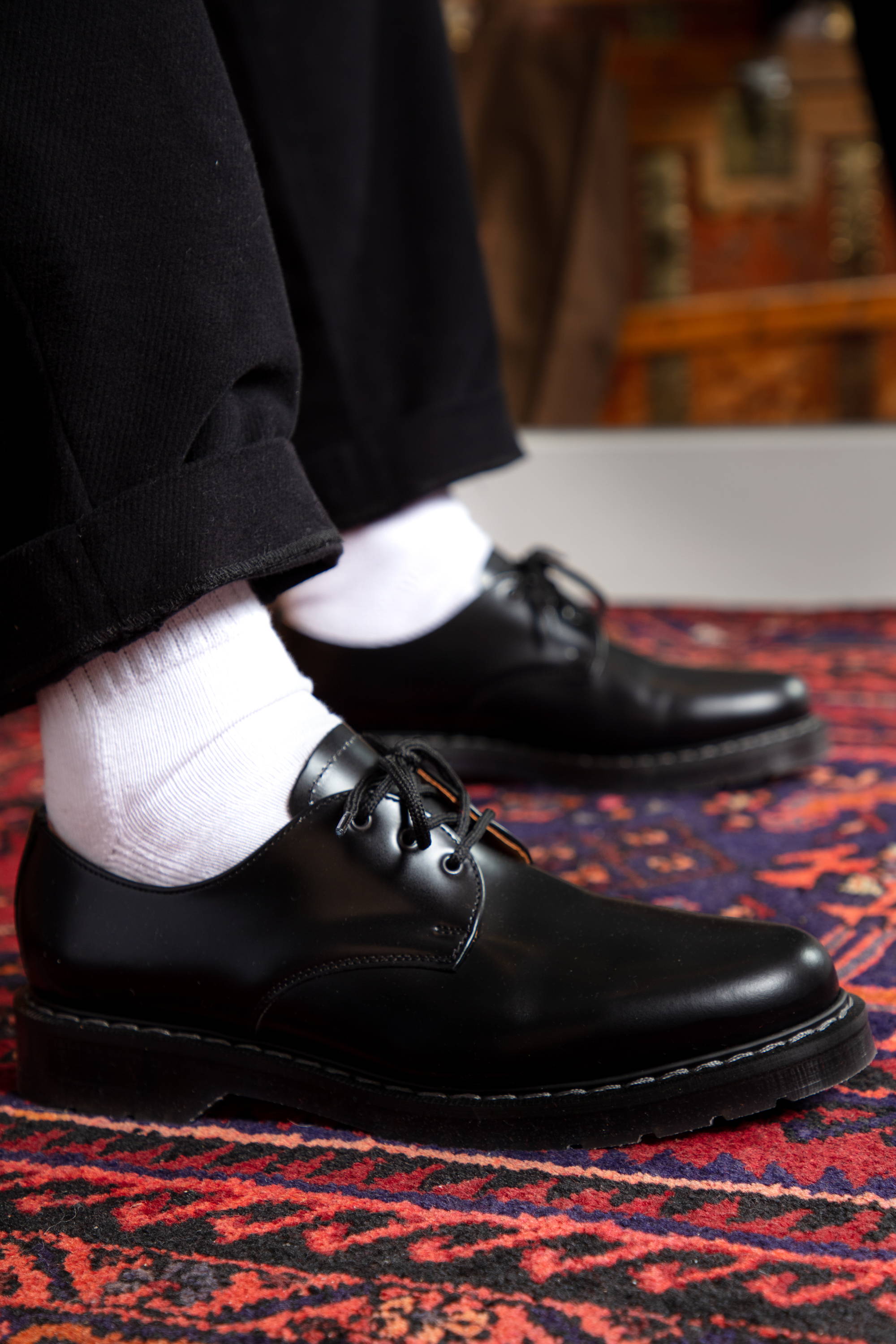 ---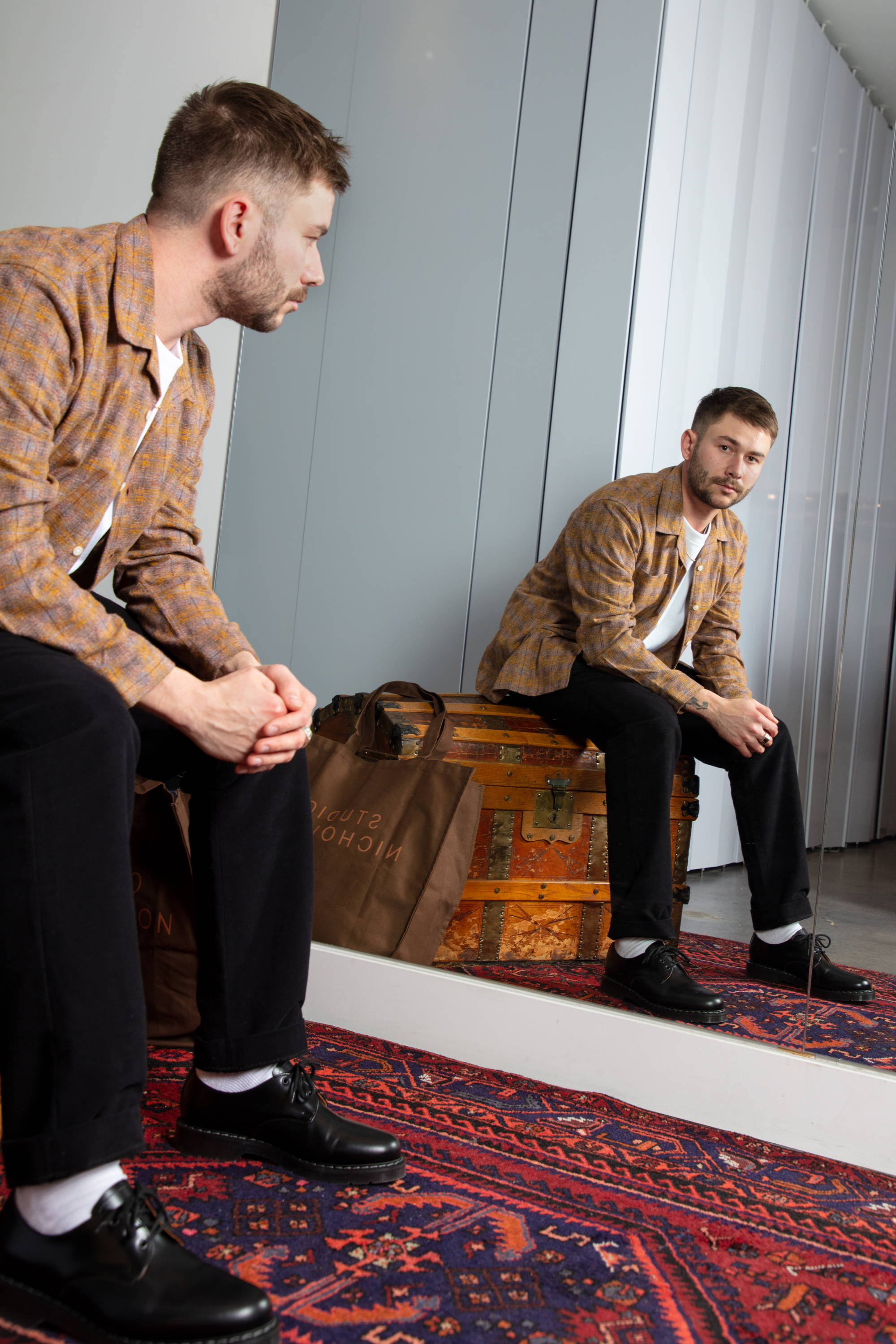 ---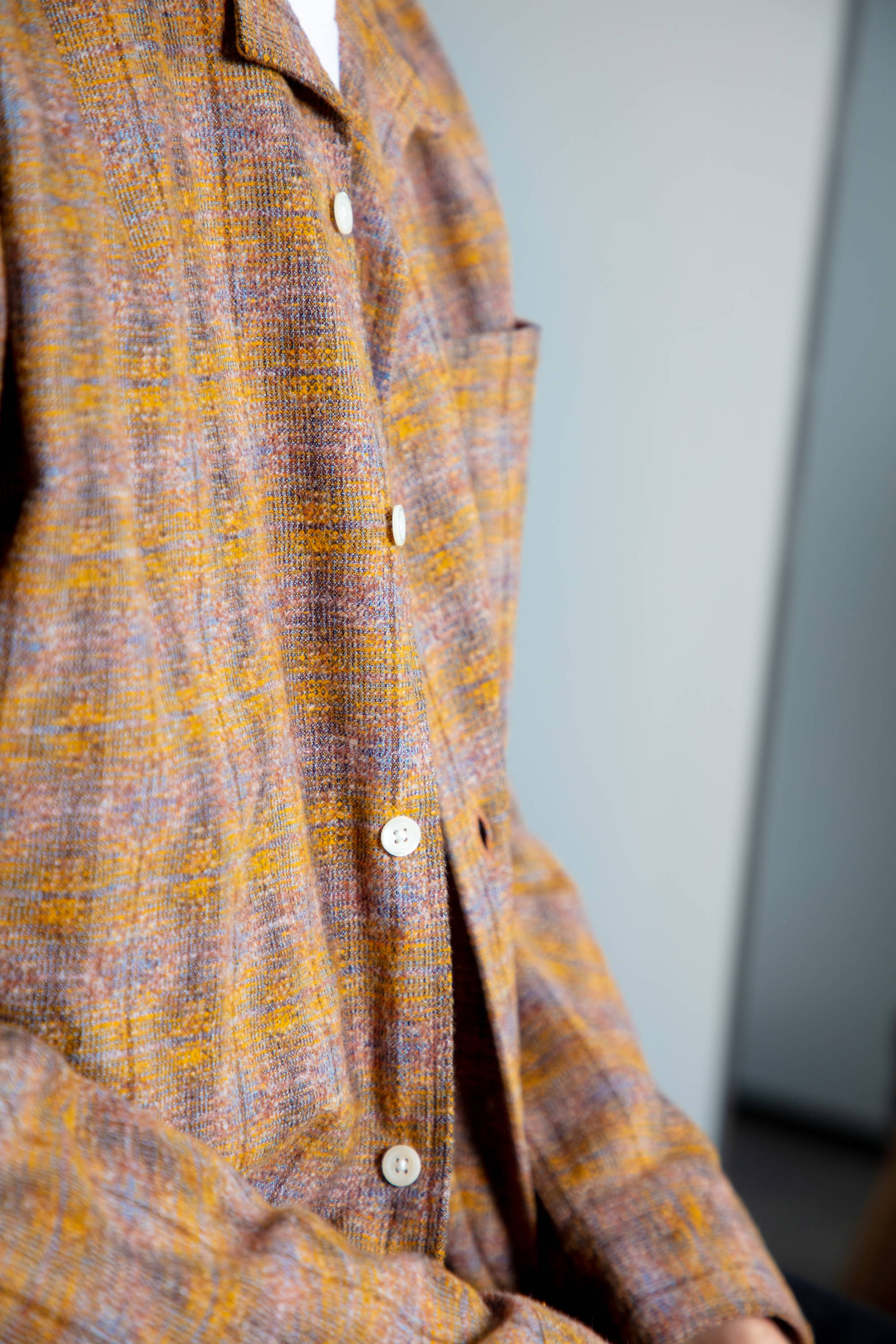 ---
---