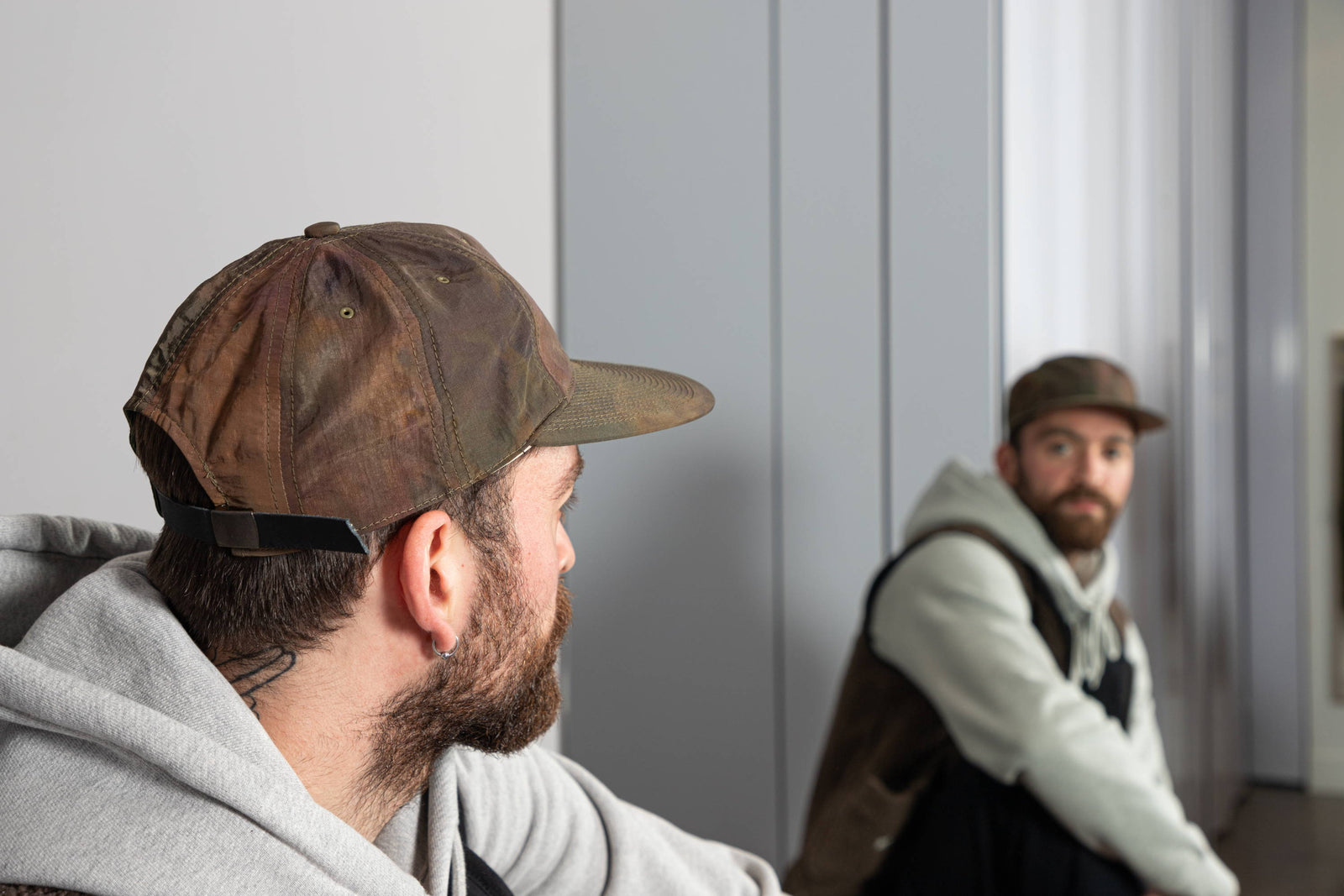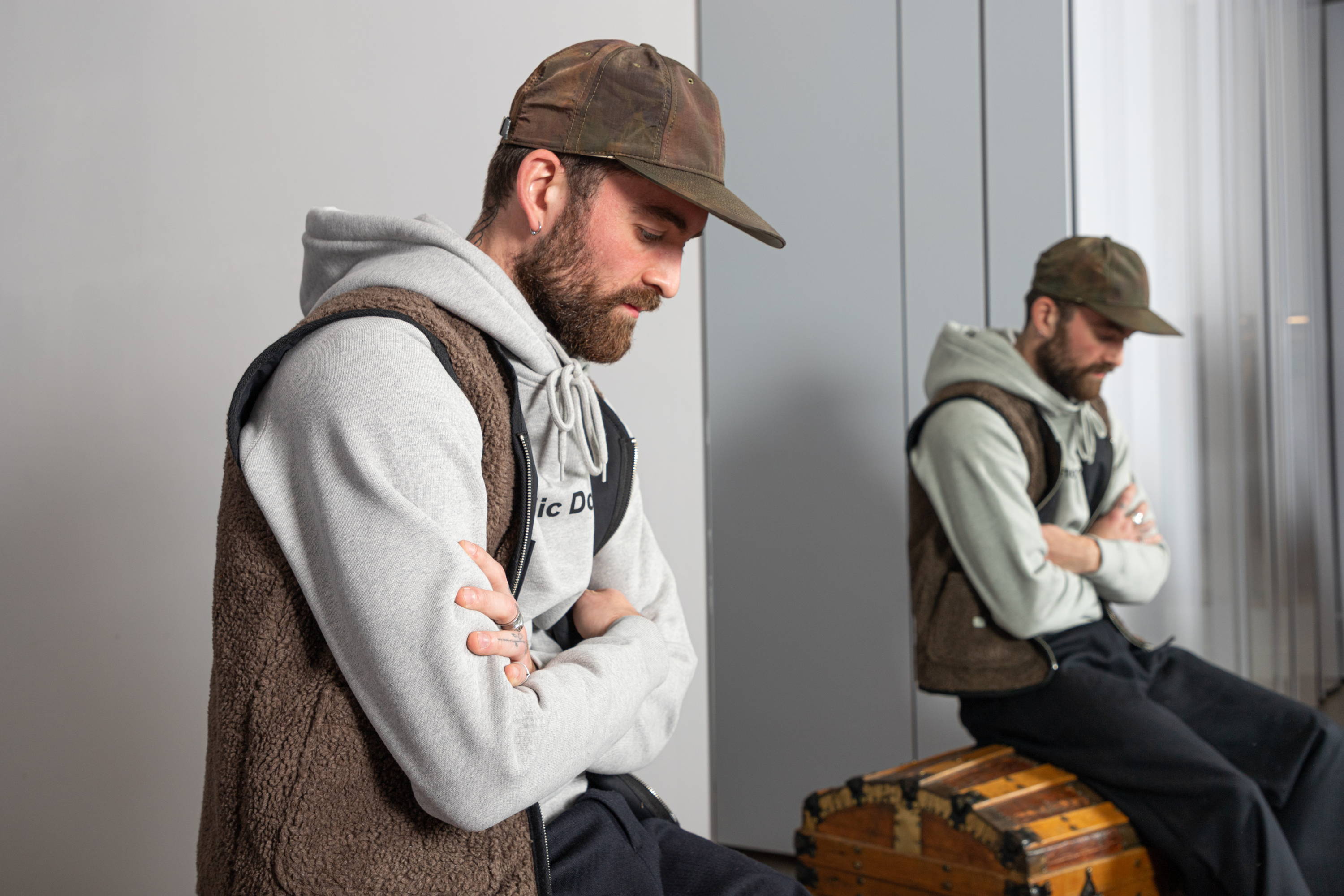 ---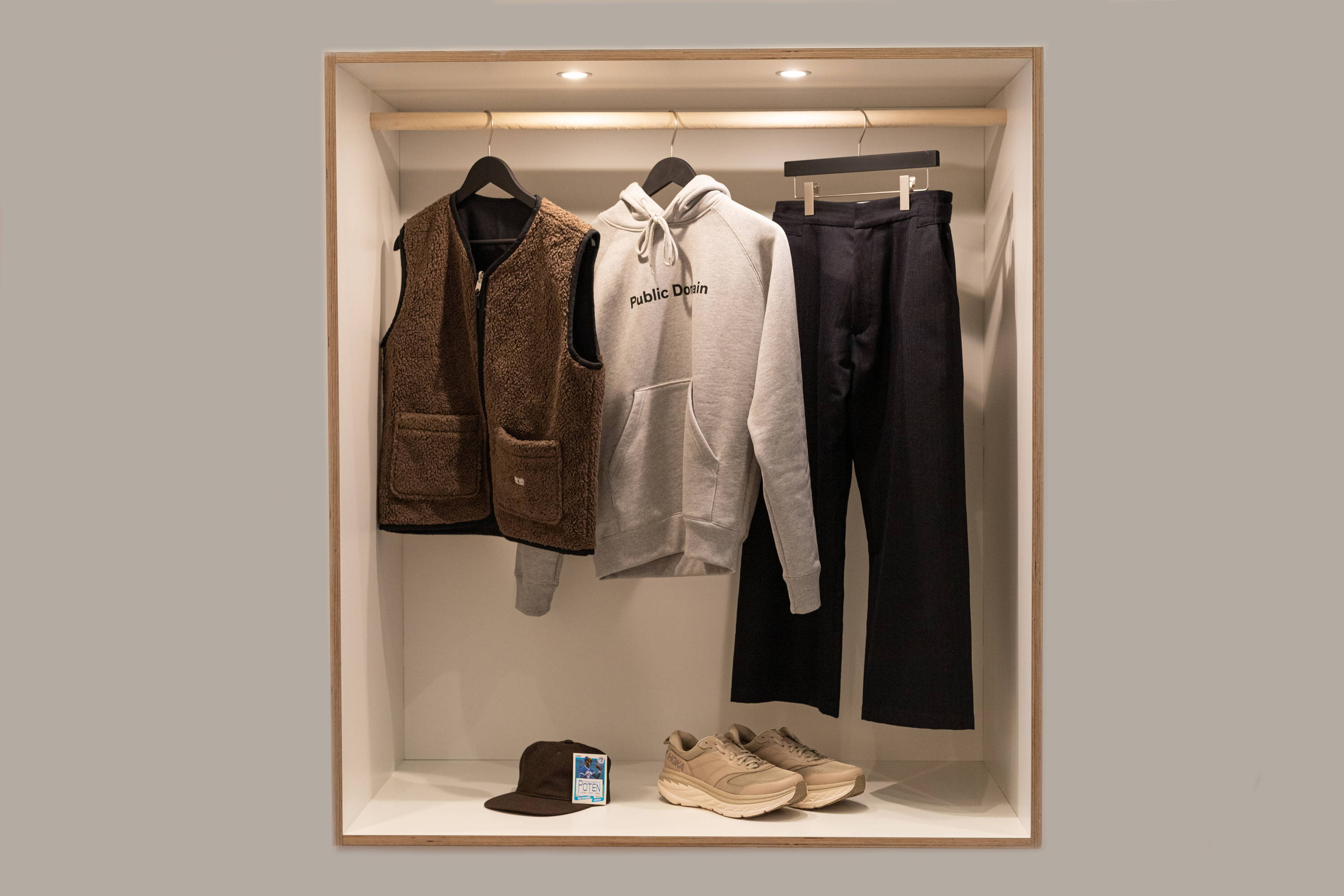 ---
Max is Wallace's head buyer and fashion man extraordinaire. Here are the pieces he's really feeling for the holiday season.
First off I love this fabric, the tie dye on the nylon is sick. The leather headband on the inside is beautiful and makes it really comfy to wear. It can fit all head sizes too because of the adjustable leather strap. Definitely one of my favourite hats.
Soulland Public Domain Hoodie
Super clean hoodie, love the cut. I like how heavy the fabric is, it keeps its shape and the heavy fabric works great with the hood. It has a nice shape on your head and it looks as good with the hood up or down, which you can't say about every hoodie. The hood's also quite big so you can easily wear it over the hat.
Knickerbocker Reverse Pile Vest
I love the boxy shorter cut of this vest, I love that shape and being reversible makes it really versatile. You've got two different colours and two different fabrics so you can really play with the vest and it can be an essential for the whole season.
Studio Nicholson Boss Pant
Everything is in the name, it's such a boss pant! The wool herringbone fabric is unreal. You feel the liner but it doesn't bother you at all, it's very comfy. The width and length of the pant is perfect for me, I'm pretty average height but I can still wear it. It doesn't fall on the shoe and has a really clean style. For me, all the Studio Nicholson pants are almost perfect. Because the fabrics are so good, all the pants keep their shape when you're wearing them.
Hoka One One Bondi L in Dune/Oxford Tan
One of the comfiest sneakers you could ever wear in your life. I love what Hoka did with the Lifestyle Collection, swapping the upper for something more like a vintage runner with the leather inlays and the mesh on the top. Then they kept the bulky outsole that everyone knows. If you wear Hokas you know this outsole is one of the comfiest. Super clean shoe and colour-wise I think they work great with this style.
---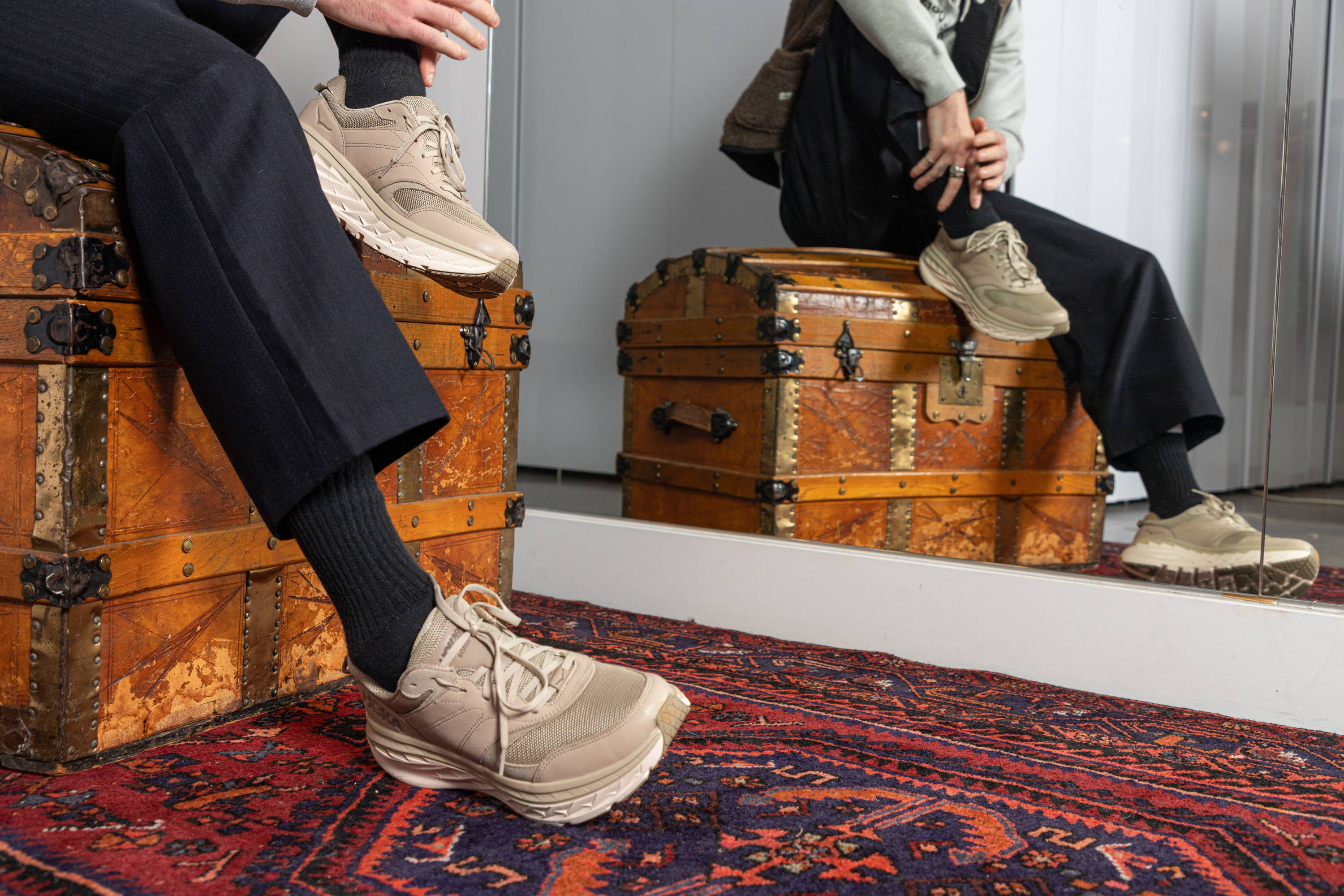 ---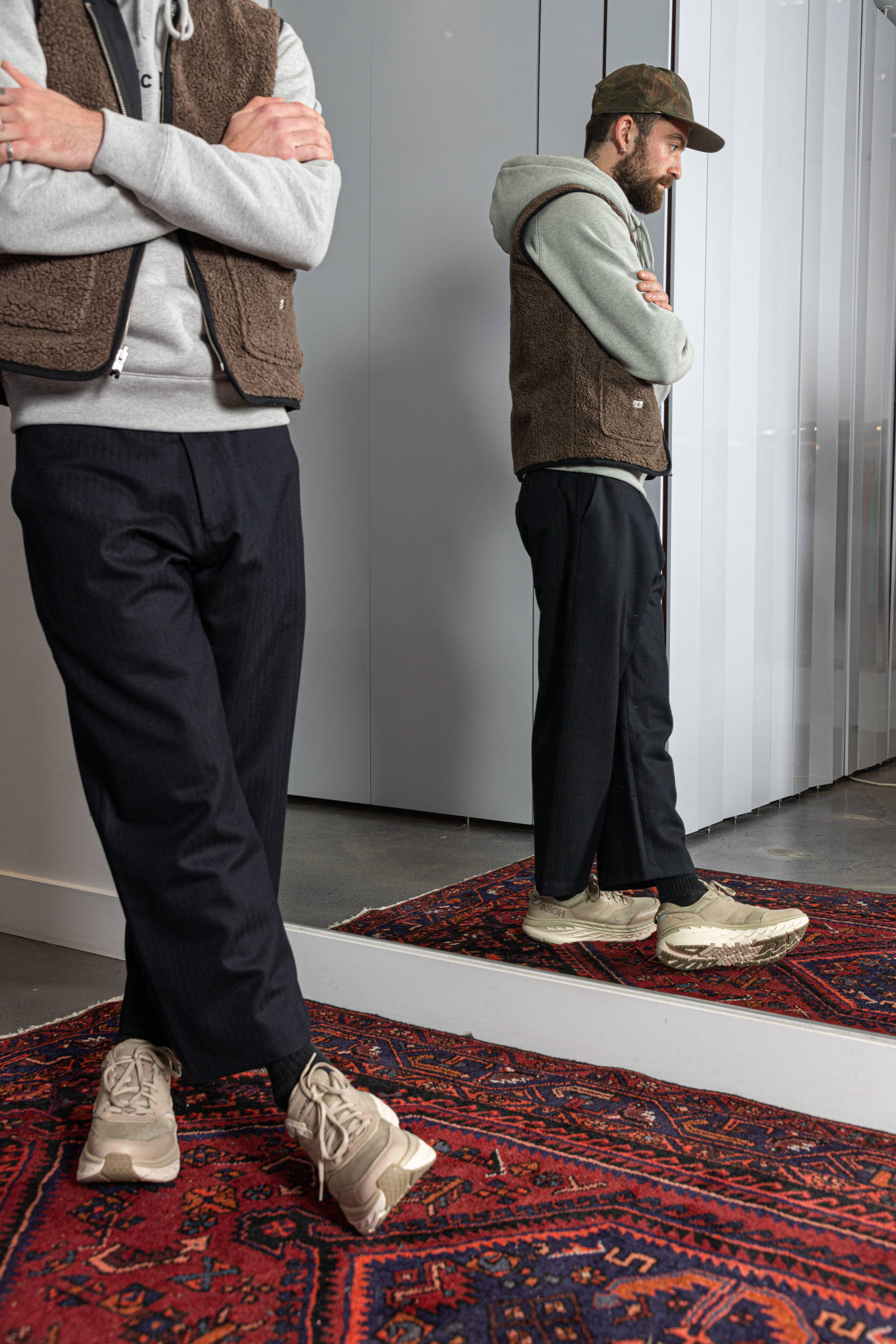 ---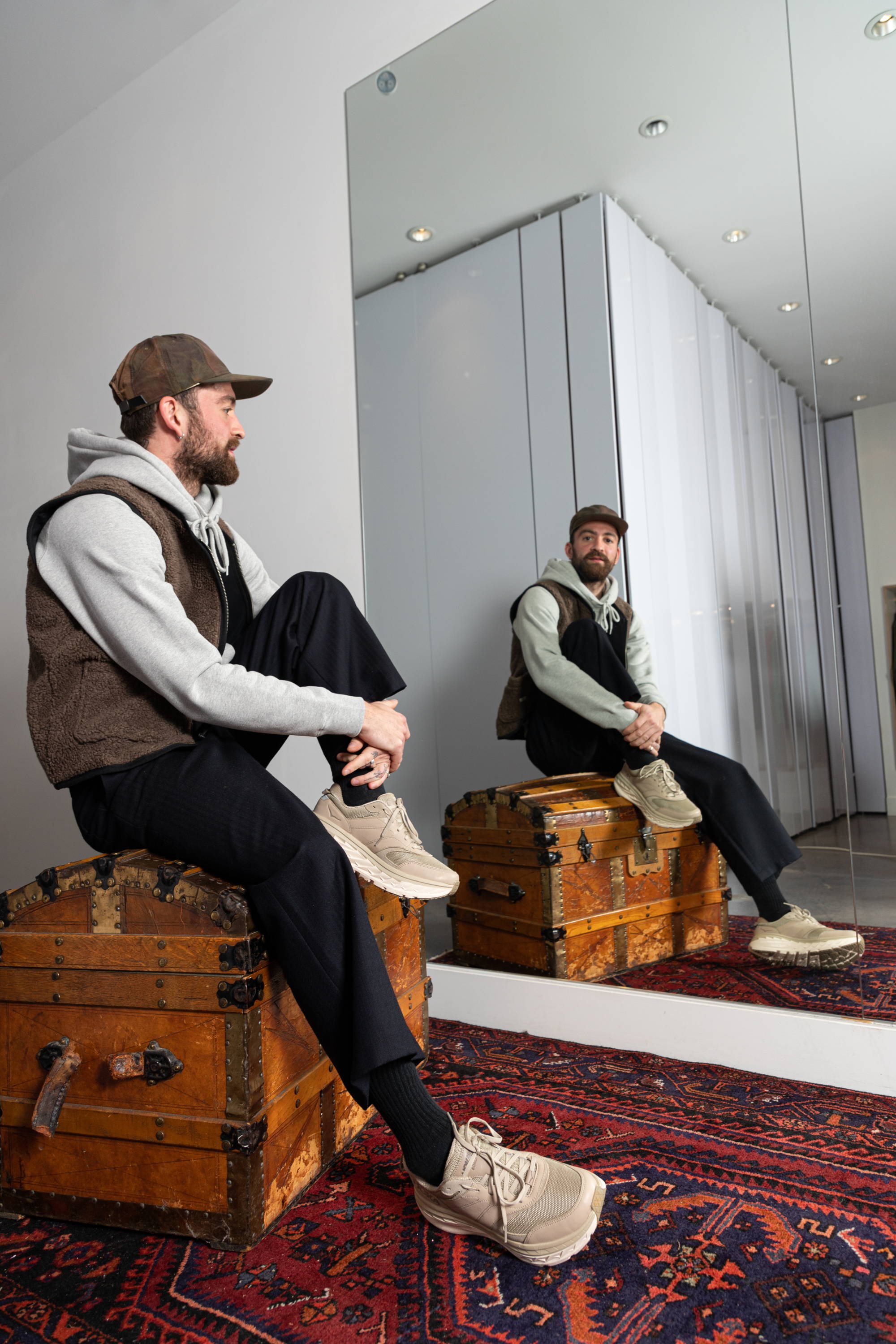 ---
---