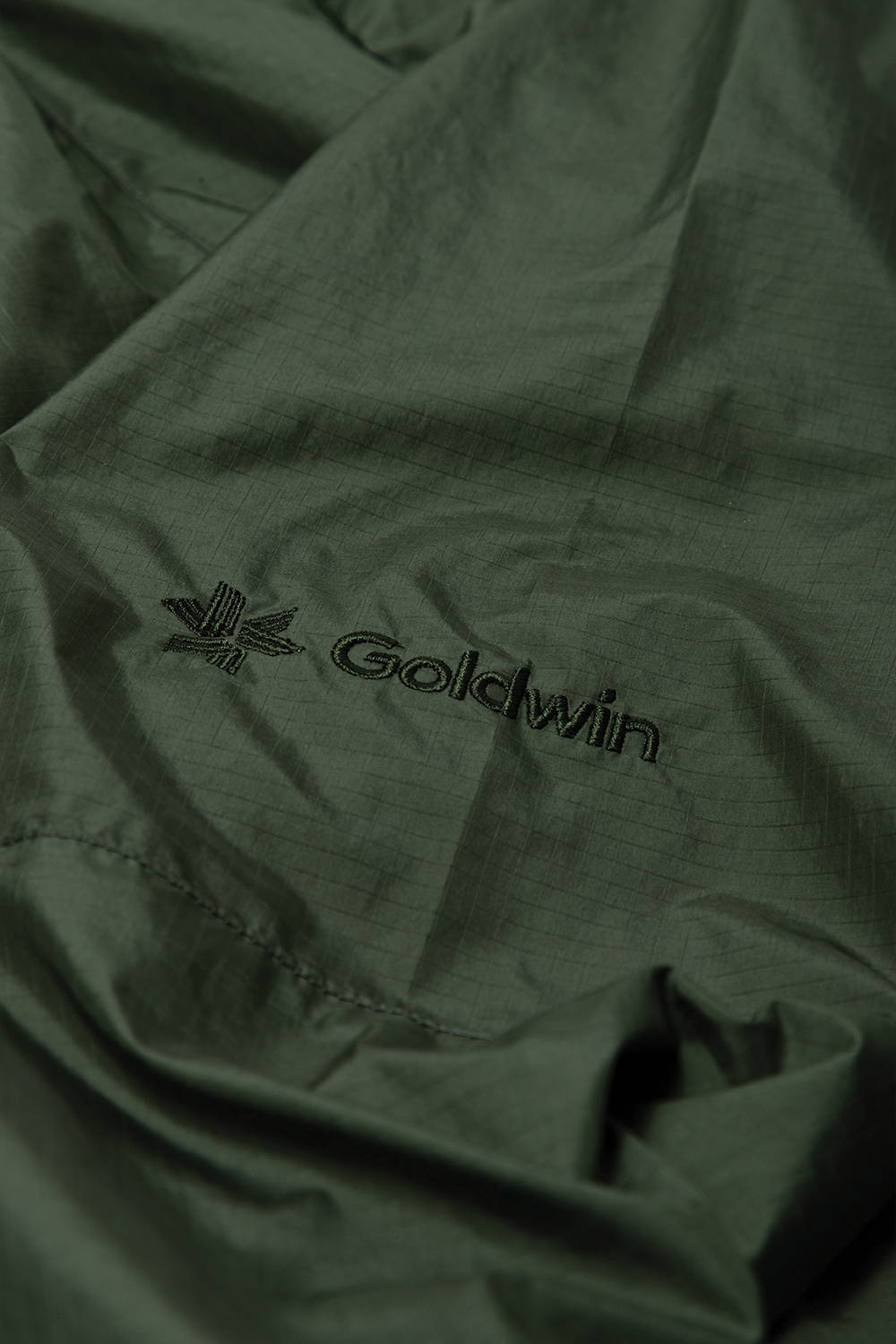 Goldwin has reigned supreme over the Japanese outdoor market for over six decades and now, to our delight, they've set their sights on North America. As the mother company of Nanamica and The North Face Purple Label, Goldwin brings a style-conscious swagger to their technical gear that we can't get enough of. Let's see what these Japanese gorp-gods have served up for SS21...
---
---
Starting with outerwear, we have the Versatile W-Cloth Jacket and Element Light Jacket. Both jackets are incredibly lightweight, but offer different advantages depending on the wearer's needs.The Element Light Jacket is water-resistant, windproof, and highly durable, making it ideal for avid hikers in wet climates.The Versatile W-Cloth Jacket is better suited for urban activity and dry climates thanks to its breathable PERTEX EQUILIBRIUM fabric.If both of these jackets seem a little too technical, the Square Box Coach Shirt might be up your alley. It's a great all-purpose layer with a minimal silhouette and a durable polyester fabric.
---
Goldwin Clothing Product Description
---
Now let's get into legwear, a category we always look forward to in Goldwin's collections. We've got Goldwin pants and shorts for every occasion, from hiking to date night. The most formal of the bunch are the One Tuck Tapered Stretch Twill Pants, a pleated trouser that sneakily enjoys all the performance benefits of stretch nylon fabric.For a relaxed everyday option, check out the Wide Easy Wind Pants. These military-inspired trousers are cut from a CORDURA nylon/cotton blend that will break in over time, similarly to raw denim.If the Wide Easy Wind Pants are your thing, we also recommend the Relax Easy Shorts for when summer properly arrives.Moving into true outdoor legwear, we've brought back a Wallace favourite in the CORDURA Stretch Cargo Pants. These cargos are lightweight, water-resistant, tough as nails, and stretchy—basically everything you want from a technical trouser.In a similar vein, the Element Mount Cargo Shorts are great for warm weather hikes, but still look cool enough to wear in the city.
---
Goldwin Clothing Product Description
---
And finally, the accessories. We went all in on Goldwin hats this season and we do not regret it! A definite highlight are the waterproof options like the GORE-TEX Mountain Cap and GORE-TEX Mountain Hat; you could easily wear these protective chapeaus three seasons of the year. If you're in need of a pure summer hat, look at the Element Light Bucket Hat or Compact Jet Mesh Cap. Both are impressively light, breathable, and prepared for even the most sweltering of summer days.
---
Goldwin Clothing Product Description
---
---