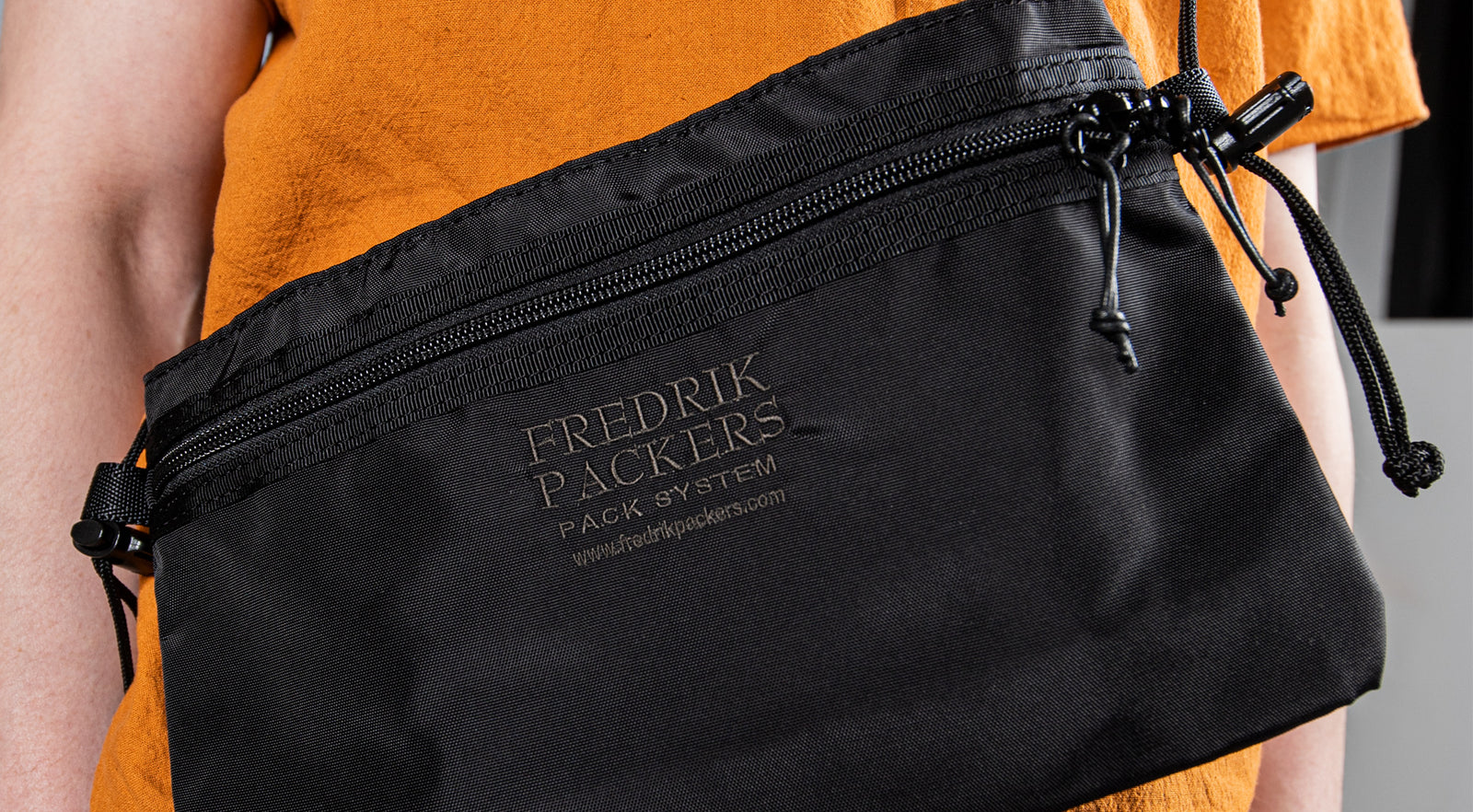 There's something special about having the right bag. A bag you take everywhere, that's built like a truck, that you know like the back of your hand. For many of us, we haven't had such a bag since that Jansport backpack from middle school. Enter Fredrik Packers, the Japanese brand that makes bags so classic you feel like you've had them your whole life. Despite barely any marketing, Fredrik Packers has built themselves a stellar reputation by letting their product do the talking; so, let's take a page out their playbook and use their 500D Day Pack as an introduction.

 
At first glance, this backpack is almost monkish in its simplicity, and that's exactly how Fredrik Packers likes it. The bag's quality and practicality are what makes it great. Like all Fredrik Packers products, the 500D Day Pack is handmade in Japan from American military grade nylon, so it's built to take a beating. The "D" after 500 stands for "denier", a term which describes the weight of the fiber (higher denier = heavier fabric). To match the durability of the fabric, Fredrik Packers has used zippers and hardware from National Molding, a company which also supplies hardware for military and medical equipment. By merging these utilitarian materials into such a fundamental, nostalgic design, Fredrik Packers has created a bag that excels in nearly any environment. We think it's about as perfect as a backpack gets. 
If you're at all familiar with the world of high-end baggage, you'll probably find Fredrik Packers' designs refreshing. Designer bags have long dominated the fashion world with eye-catching monograms and exotic leathers, but those of us with simpler tastes have often struggled to find a bag that meets our criteria. Sometimes you want a bag that just does the job, but also looks like it does the job. Fredrik Packers shines in that department, having officially supplied messenger bags for one of Japan's largest bike messenger companies since 2009. What's more stylish than pure functionality?
With functionality in mind, Fredrik Packers has developed a wide range of bags to accommodate all lifestyles. Not all of us need a full-sized backpack in our day-to-day life, so they also offer smaller options like the 210D Double Zip Backpack and 420D Twins Backpack. Along with their smaller size, these bags are constructed from lighter nylon fabrics than the Day Pack, making them ideal for travel and commuting.
For those of us who aren't backpack people, the Modulation Tote offers the same level of durability and functionality in a satchel-style carry-all. The "modulation" feature of the tote is found at the bottom corners, where snap fasteners allow you to fold up excess fabric from the bottom of the bag. When you find yourself needing a little extra space, simply unsnap the fasteners and the bottom of the bag expands. If something smaller is what you need, Fredrik Packers has multiple options: the Utility Sack, Monks Sack, Active Sacoche, and Division Hip Pack all offer excellent small-item storage in slightly different silhouettes.
No matter which style you prefer, the right bag, when made well, can be used every day and last a lifetime. Perfectly utilitarian products are a rarity these days, but with Fredrik Packers we feel we've found one of those rare brands.