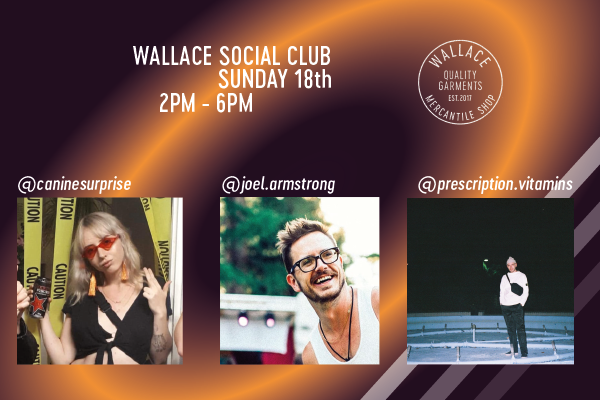 The 3rd Sunday of every month from 2PM to 6PM, we bring our community together and highlight local talents for a fun, easygoing time together! There is no line between clothing, music, photography and art.  All of these cultural elements bring us together and this is the inspiration of the social club.
Sharing our passions, bringing people together, learning from each other and having a great time!
For this second edition we are lucky to have three talented Dj's!
- Stella ( @caninesurprise )
- Joel ( @joel.armstrong )
- Brennan ( @prescription.vitamins )

We will see you on Sunday!