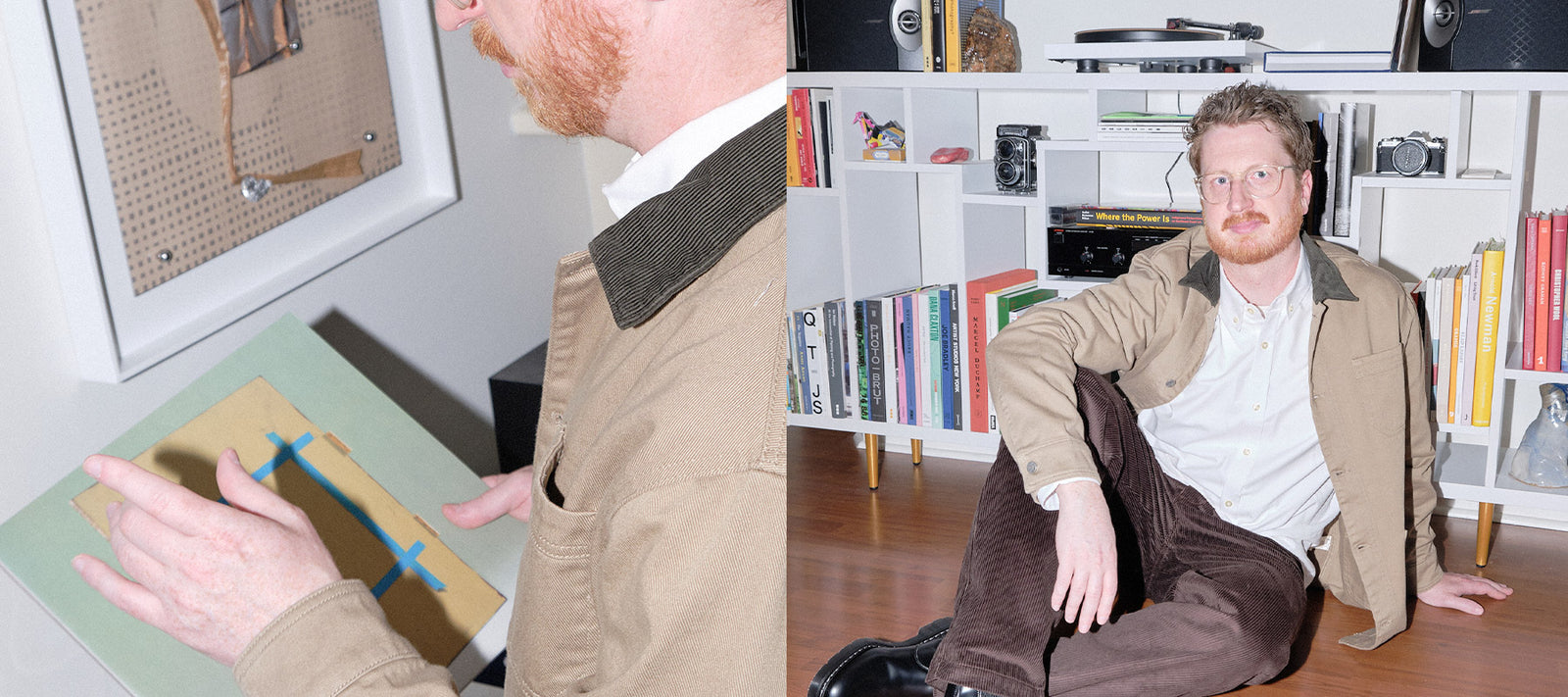 Wallace Community with Andrew
Our latest edition of Community Fit features our friend Andrew! Andrew is a multimedia producer in tech by day, a Vancouver art blogger by night, and a swell guy 100% of the time. An overflowing kettle of knowledge, Andrew is a pleasure to talk to and always brings with him a gentle and cool composure. He is a patron of the arts, and enjoys both collecting art and writing about it. His apartment is a gallery in its own right and we had the pleasure of photographing him in his element. Please check out the photos and learn a bit more about Andrew in the Q&A below!
What are your passions in life?
TL;DR (and in no order) - Art, family, coffee, music (live or on vinyl, preferably), carbs, and any form of creative expression.
What inspires your style?
Quality over quantity. This is the reason I shop at Wallace Mercantile.
What do you like about the outfit you're wearing?
Forét is my go-to brand for button downs, the fit and fabric quality are top notch. Also, when done right, corduroy pants are highly underrated.
What place in the world makes you feel the happiest?
In an art gallery, a quiet coffee shop, or at home. Oh and I get outside every once in a while. Life's liminal spaces.
Andrew's Outfit Details:
SCHNAYDERMAN'S Half Zip Boiled Wool in Black
VELVA SHEEN 2 Pack Crewneck Tee in white
NANAMICA Wide Chino Pants in Moss Green
ASICS HS4-S Gel Sonoma 15-50 GTX in Green Sheen / Epsom