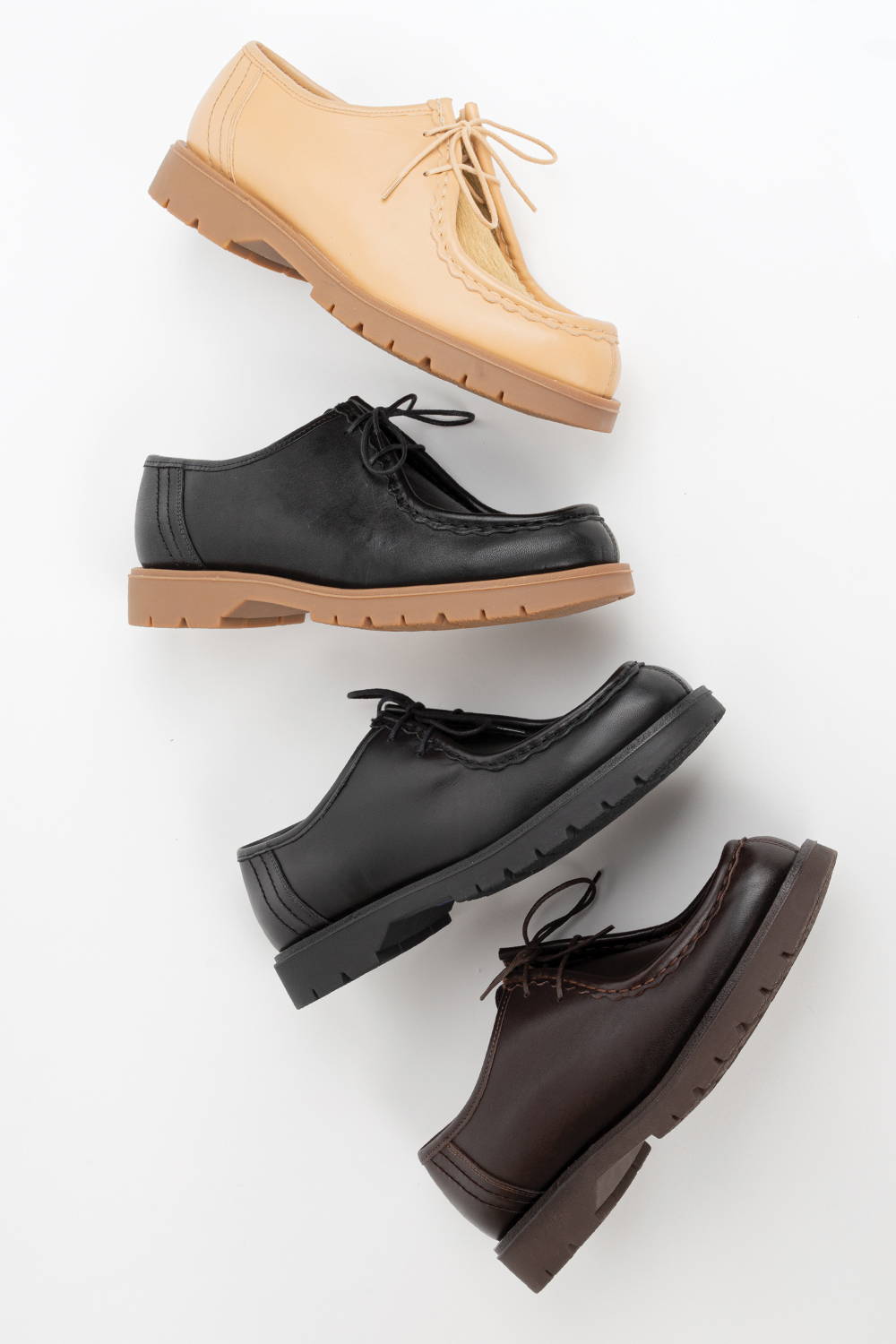 ---
If we had to pick a signature Wallace shoe, there's a strong argument to be made for the Kleman Padror. This moc-toed, lug-soled beauty has become a close personal friend of ours, so you can imagine our excitement when we received our first SS21 Kleman delivery and it was ALL PADRORS. This model has been taking the menswear world by storm, and for good reason; it's got history, durability, and timeless good looks.
---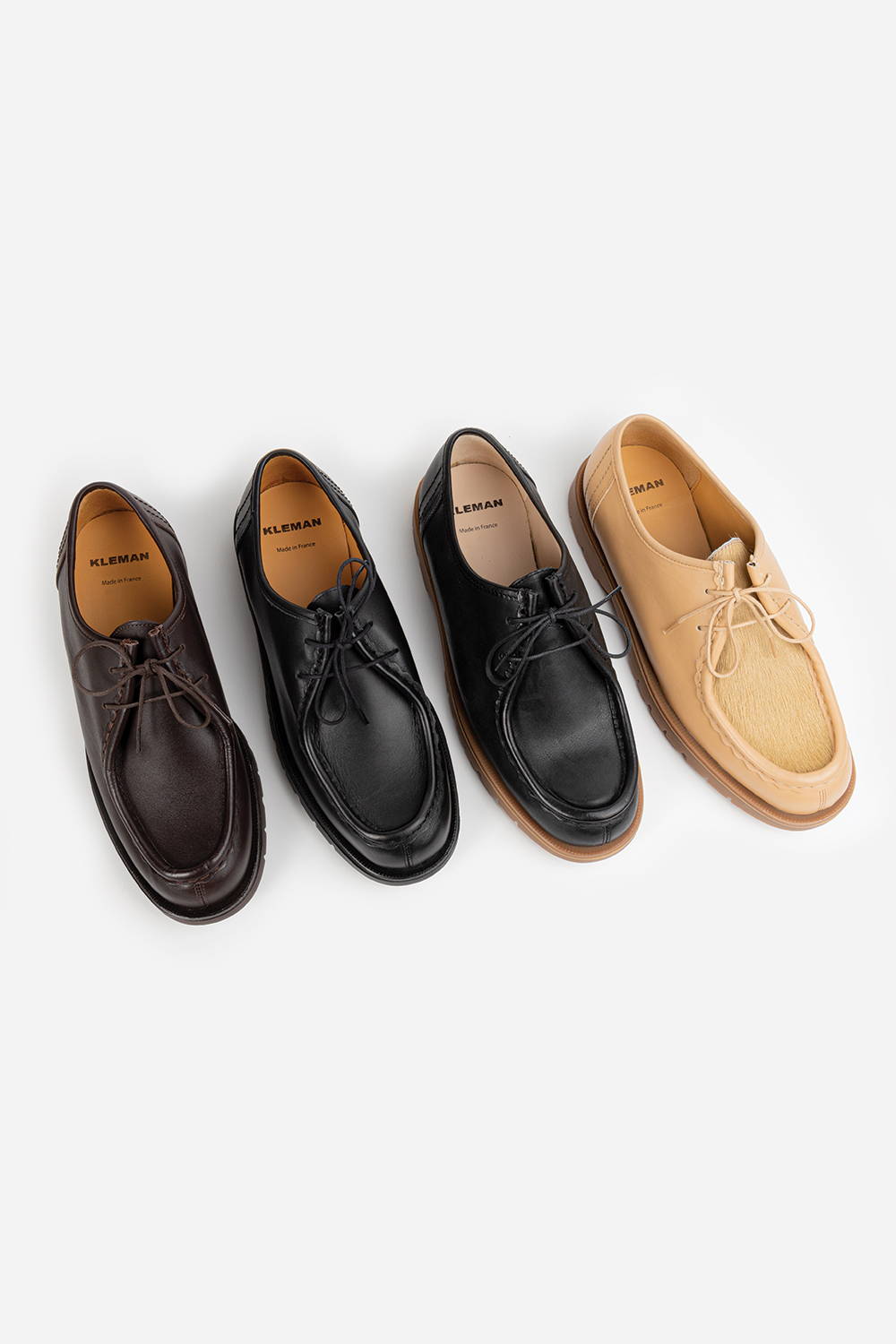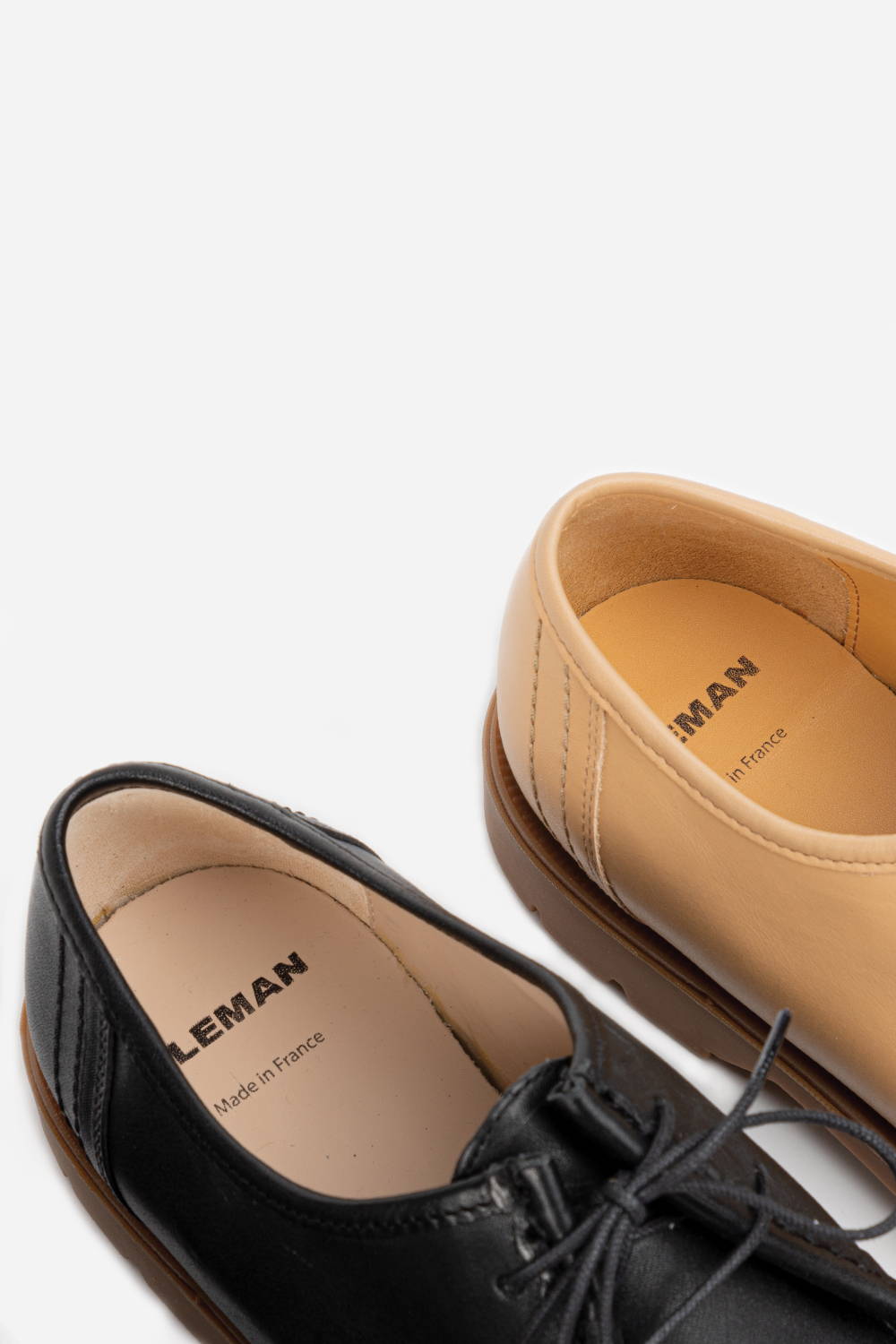 ---
The silhouette of the Padror is what's known as a "Tyrolean shoe", a hardwearing everyday shoe that was originally designed for tromping around the mountains of Tyrol on the Austrian-Italian border. The design is over a hundred years old and it's defining features have remained unchanged: moc-stitch toe, two eyelets, and a chunky lug sole. Kleman began making their own Tyrolean shoe, the Padror, in 1988, and quickly secured a big contract with the SNCF (the French national railway company). Soon after, Klemans were adorning the feet of railway workers around the country. More contracts followed, including Air France, French Customs, and the French Army, all of whom were drawn by the durability, comfort, and value of Kleman footwear. By the 1990s, the Kleman Padror was a French workwear staple, made in France for French workers, and it has enjoyed sustained popularity ever since.
---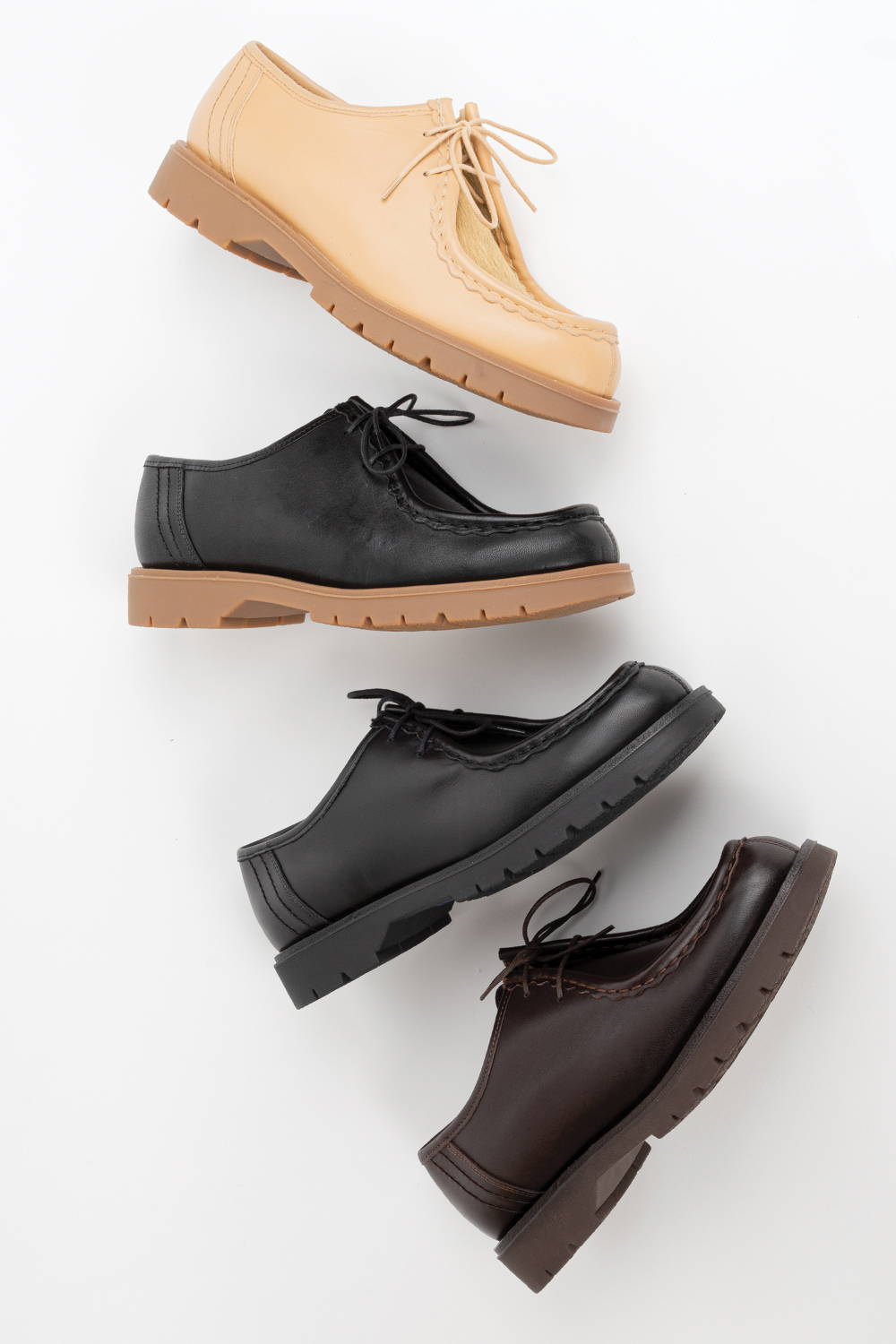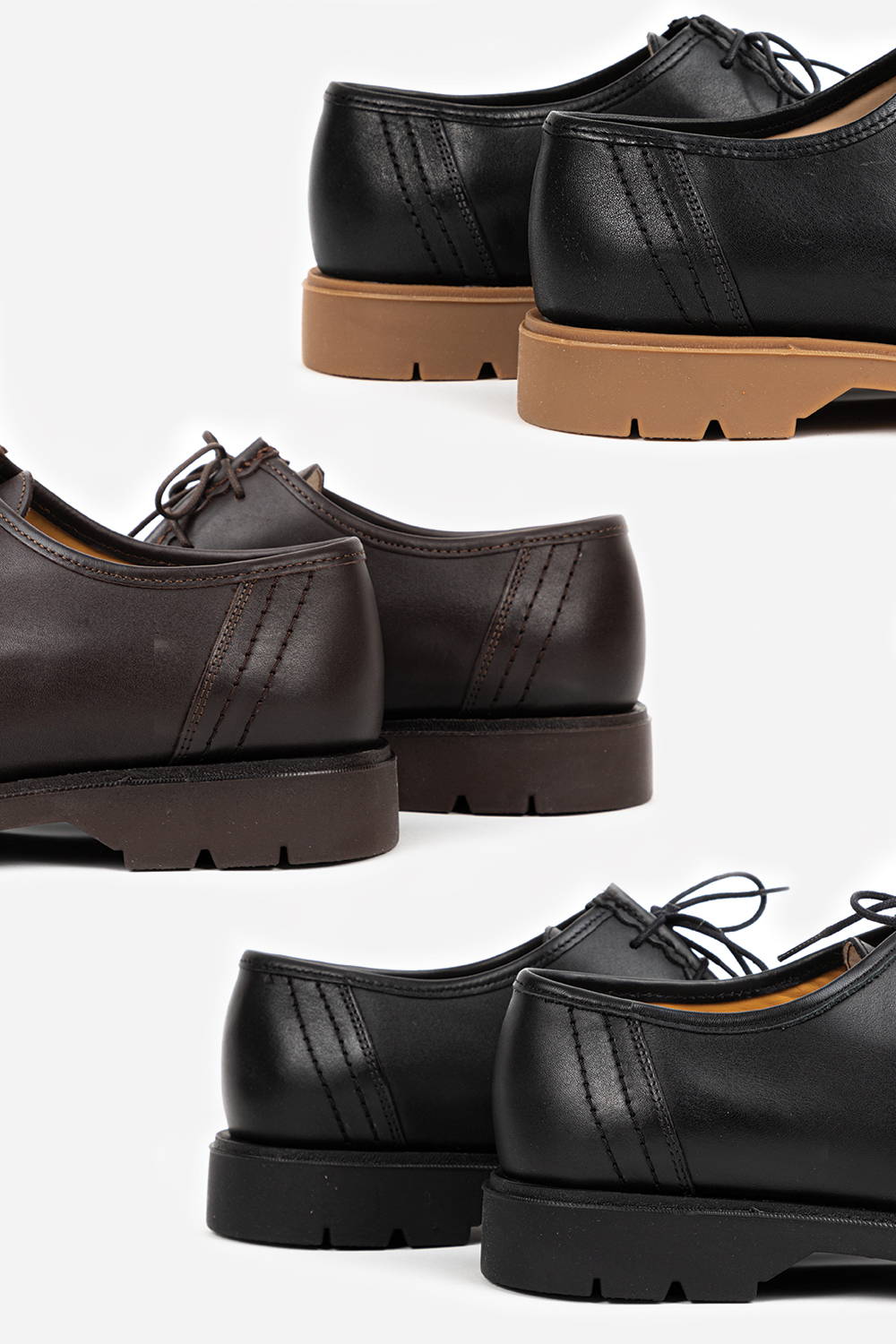 ---
The core of our first spring/summer delivery is the basic Padror model in black and brown colourways—essentially the same shoe that Kleman has been making since 1988. We also brought back the Padror Oak, which is the same silhouette but made from a more eco-friendly leather. Specifically, that means no heavy metals or chromium salts are used in the tanning process. Rounding out this Kleman drop is the Padrini, the Padror's jazzy cousin. The Padrini has that same Tyrolean silhouette, but with the added texture of a cow hair vamp. We got it in beige because that tonal gum sole combined with the cow hair vamp was just too cool to pass up.
---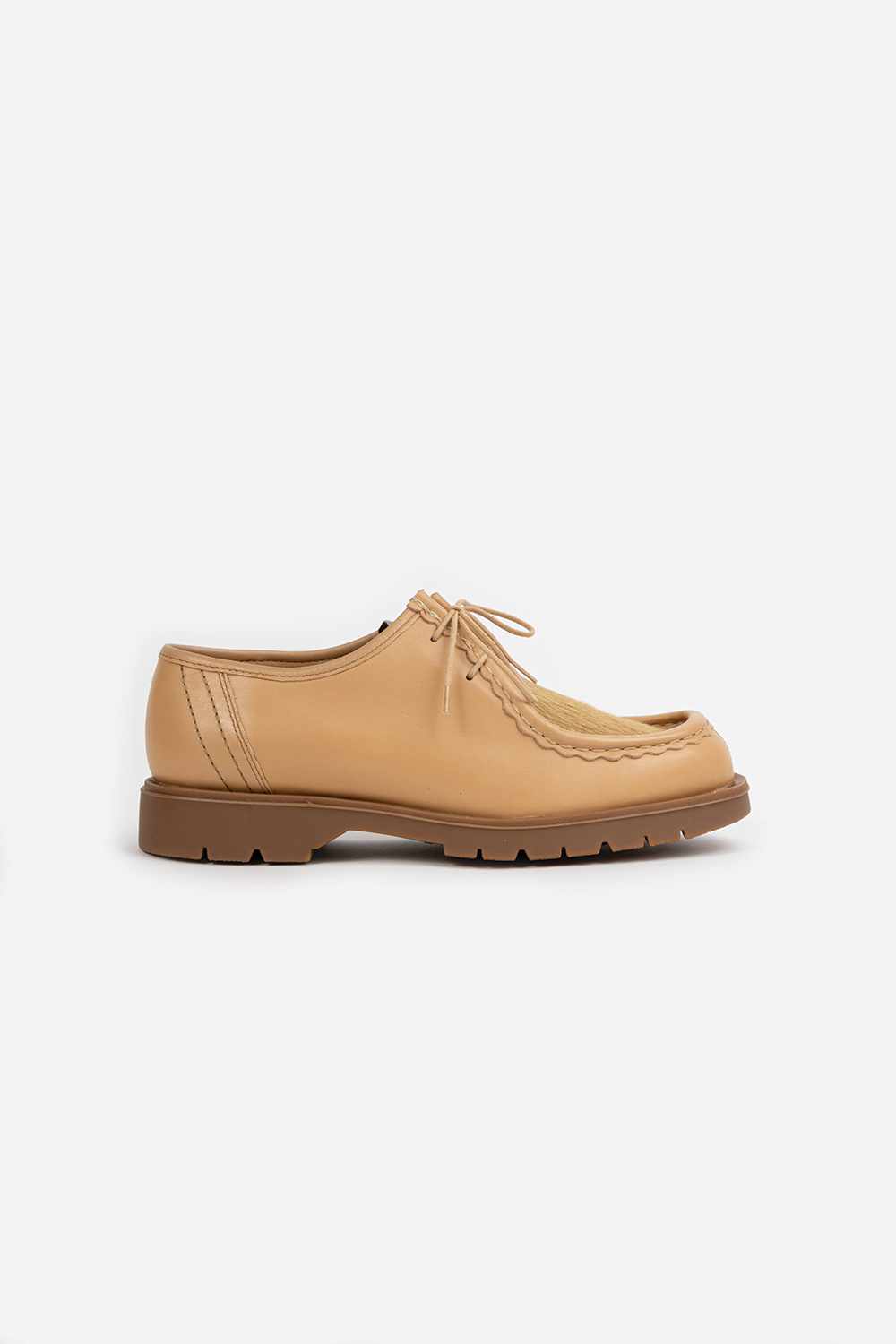 ---
---