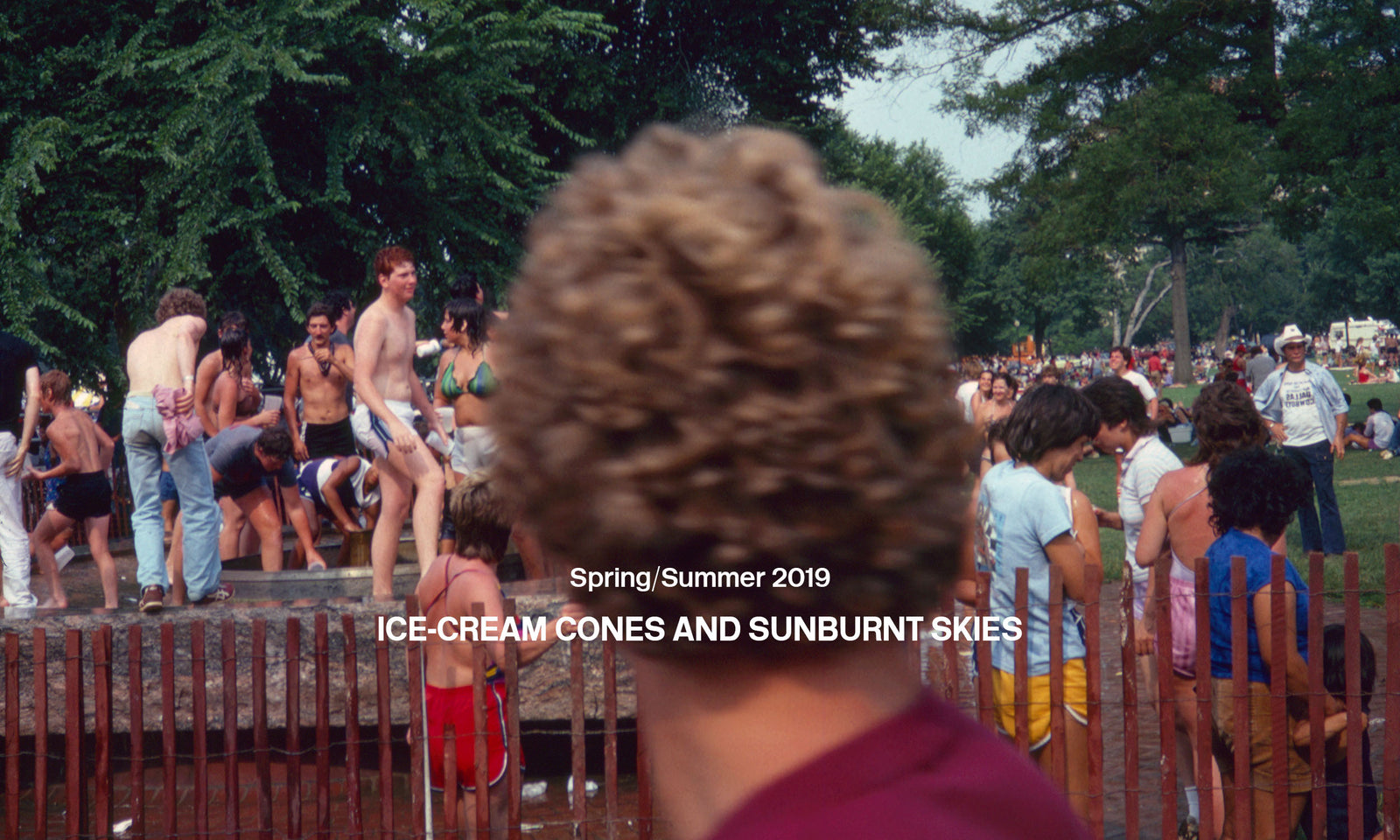 ORIGIN: EAST LONDON - UK
Stepney Workers Club is an East London brand inspired by the inclusive culture of traditional Workers Sports Clubs.
The brand message 'Freedom Of Sport, Freedom Of Thought' and the handshake symbol represent the values, liberal thinking and unity that we associate with these groups.
The unisex footwear is a rethink of timeless, genreless vulcanized classics that have been adopted by varying sub-cultures over the decades.
SWC is a free-thinking approach and spirit that feels relevant again today.
The SPRING/SUMMER 19 collection is called 'ICE-CREAM CONES AND SUNBURNT SKIES

The inspiration for this collection comes from found imagery encountered whilst sheltering from a torrential summer downpour in a small Parisian shop. The shop, ran by an old French photographer, sold not only his own photography but also other photo collections curated and collected from over the years.

Looking through the collections evoked a familiar sense of excitement and fascination around the discovered imagery and the potential stories behind them.

Instantly drawn to a collection of slides which were from a student's trip to Washington D.C. documenting the public 4th July 1984 celebrations. The images embodied a lot of the values and attributes relevant to Stepney Workers Club, such as a strong sense of community, belonging and inclusiveness.