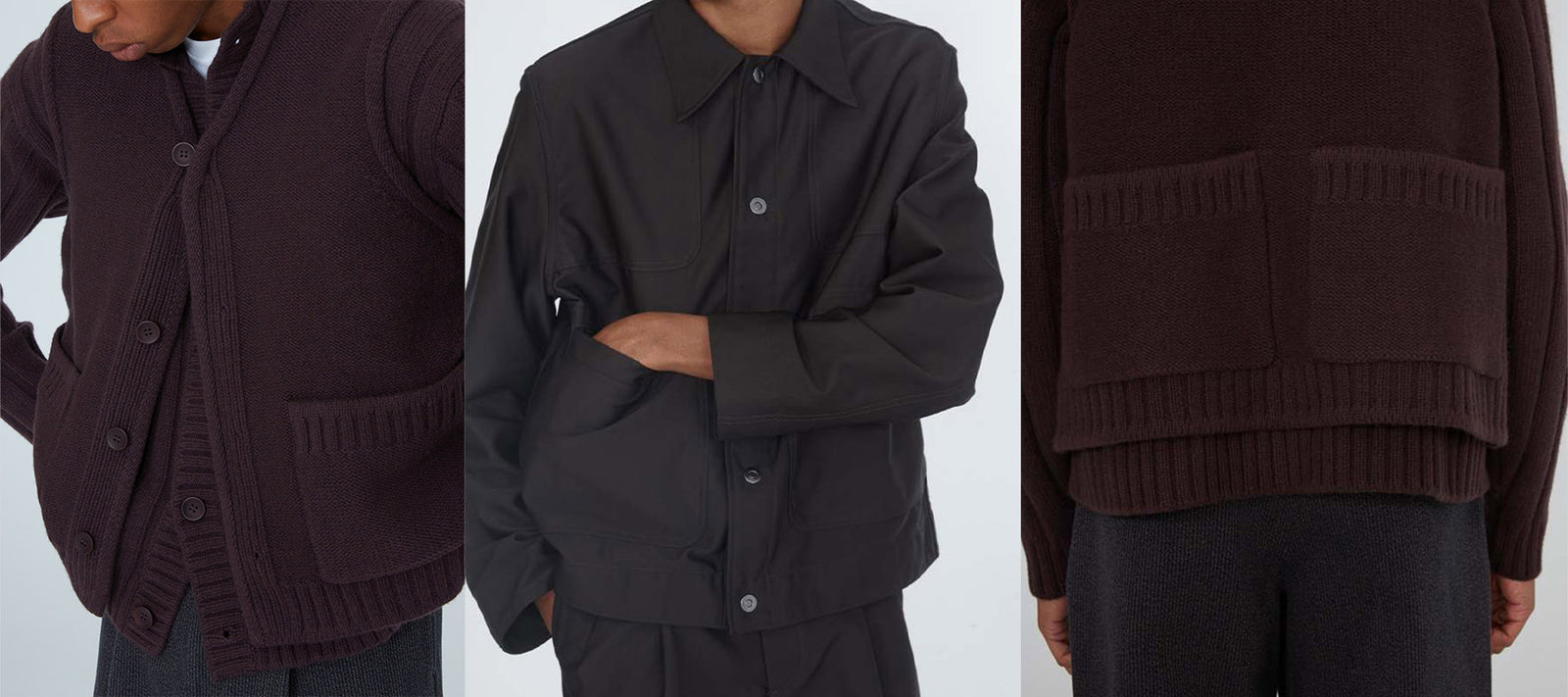 And Austin Fall Winter 22 Collection
Launching a clothing brand during the uncertain early days of a global pandemic can't be easy, but that's exactly what the fellas at And Austin did. These adverse odds certainly didn't hold the fledgeling label back, though. The brand made their debut in SS20 alongside Robert Geller at the Fiftytwo showroom, to almost immediate success. Now on their third year of business, And Austin has garnered widespread acclaim for their small but mighty collections of well-crafted garments that are hard to categorize yet easy to wear.
Despite all this, it's still remarkably hard to find much information on And Austin – in fact, the fourth result of a cursory Google search is a timeline of Kaia Gerber and Austin Butler's relationship timeline. It would be easy to chalk this up to a small marketing budget, but we like to think that it's more deliberate than this. For one, the duo behind And Austin, Geoff & Reuben, don't strike us as the type to seek out attention. The brand's very name is a case in point: Austin is designer Geoff's middle name, while the preceding 'And' is a self-effacing way to make clear that their own. This people first approach, ego second approach to design is a refreshing sight in the age of social media, and we're all here for it.
And Austin Fall Winter 22 Collection
With a sold out webshop and an ever-growing list of stockists (ourselves included!) And Austin's timeless styles seem to have resonated far beyond their California home. Though both founders have roots in the Golden State, And Austin's clothing has a far more global appeal, possessing a worldly confidence that transcends what's usually expected of an L.A. or West Coast-based designer. From the outset, And Austin have delivered on their "experimental yet familiar" concept, bucking trends in favour of evergreen styles that look like they could be lifted from the set of a Paul Thomas Anderson film. There's a sense of nostalgia, sure, remnants of Geoff's Bay Area upbringing, maybe. More importantly though, everything And Austin makes is just plain cool.
Their fall-winter 2022 collection, the first we'll be stocking, is an absolute knockout. Muted tones mingle with blush pinks and pastel blues across everything from sweater vests and vest vests to unstructured blazers, and plenty of excellent outerwear. All of which will no doubt be made from the finest fabrics and technical materials – another hallmark of And Austin's clothing. We can't wait to share more with you when And Austin hits our shelves later this summer. Until then, don't be surprised if you hear their name come up – we don't expect their low-profile to last long.
Back to Homepage