IN FOCUS: NANAMICA Water-Repellent Bags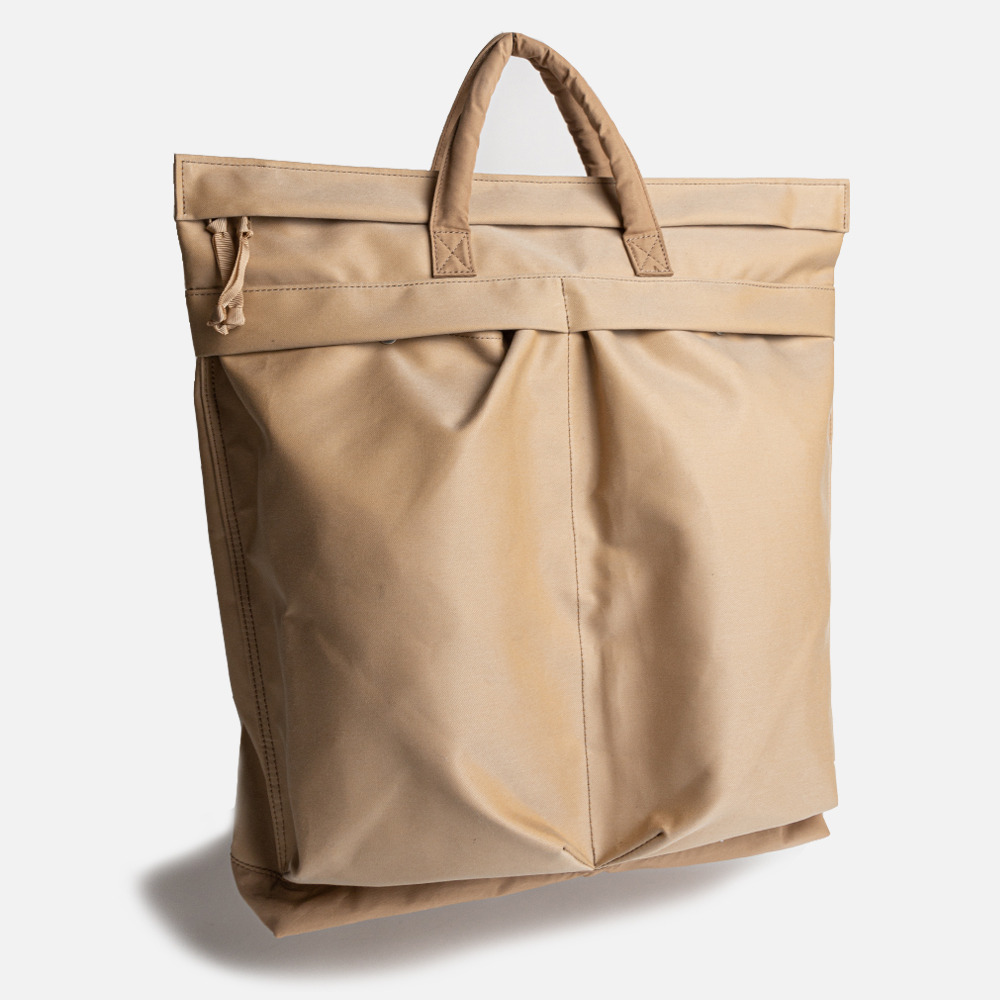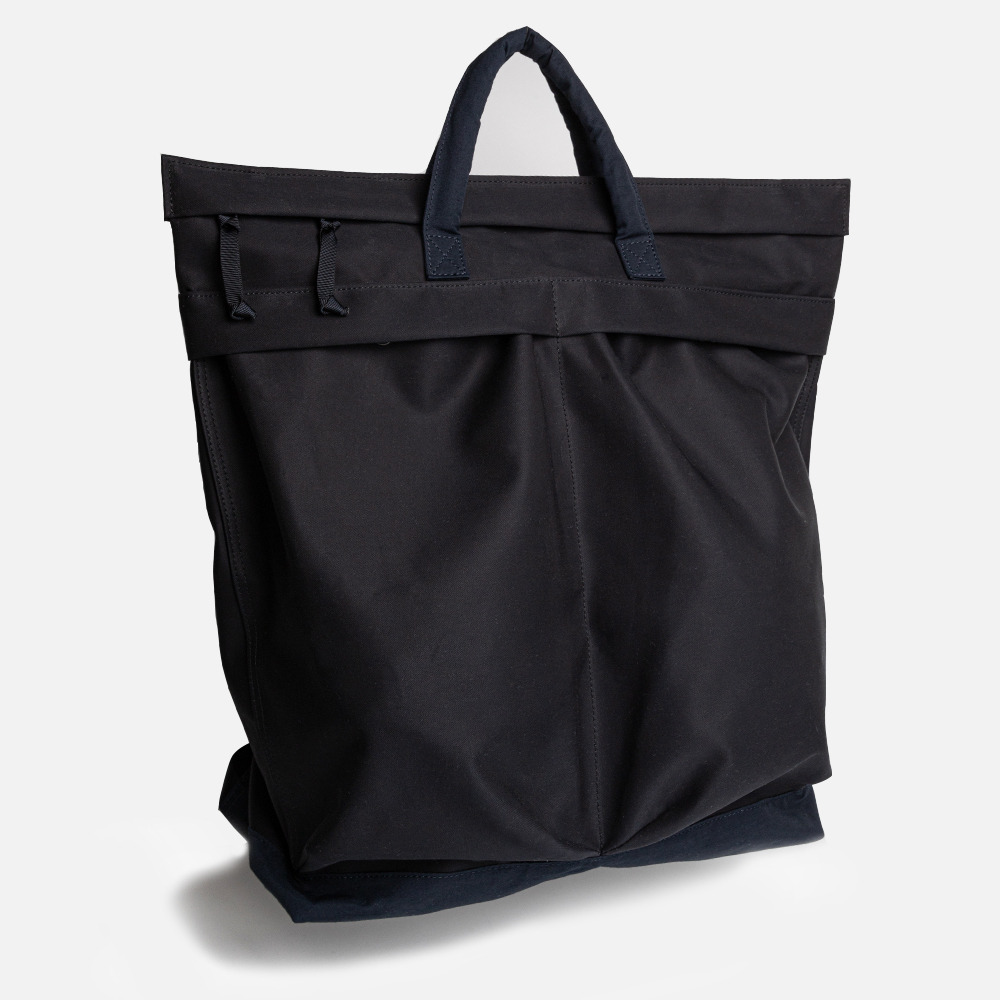 ---
In the basics-obsessed world of menswear, we sometimes forget that accessories are just as worthy of our attention as jackets and pants. Personally, I'm very guilty of this; I spent years investing in my wardrobe while I continued to use the same decrepit backpack until it nearly dissolved in my hands. I didn't understand the value of a beautifully made bag. Nowadays, I know greatness when I see it, and let me tell you folks, Nanamica bags are GREATNESS.
The Japanese label is renowned for their subtle blend of old-school menswear and technical fabrics, and it's a formula that they've applied to their bags with stellar results.
---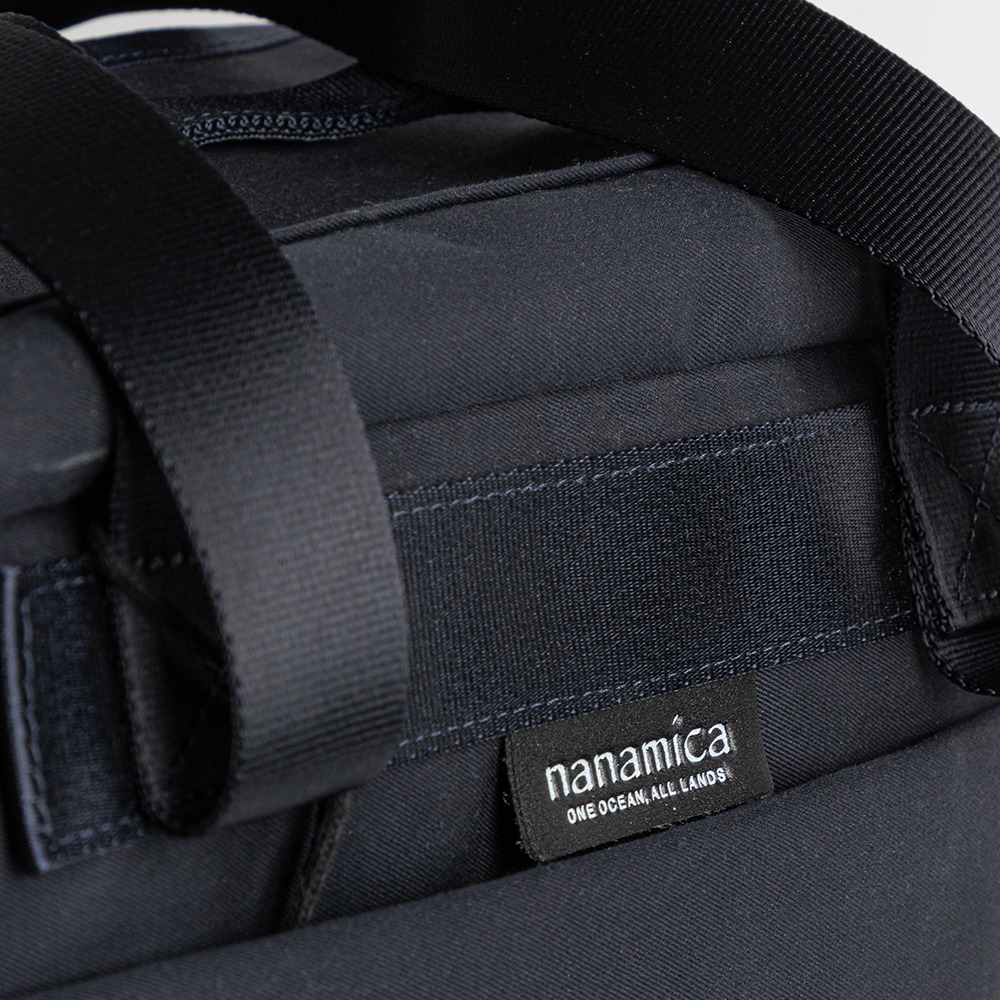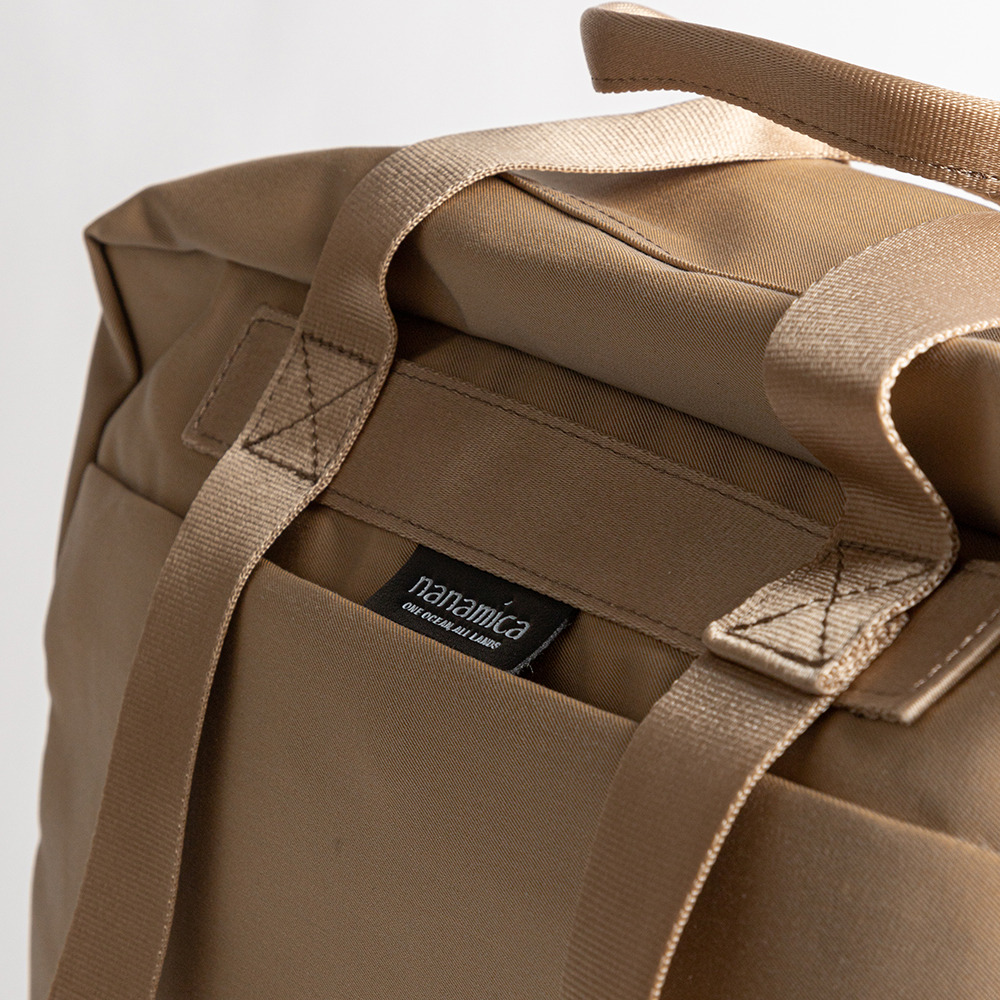 ---
This season we have two of Nanamica's signature models: the Water Repellent Tote Bag and the Water Repellent Helmet Bag. Both are made from a water-repellent 3-layer cotton twill and made in Japan at the Porter-Yoshida factory, one of the most storied bag factories in the world. Naturally, the build quality is astounding.

Let's get into the details, starting with the Water-Repellent Helmet Bag. This model is based off of a US Military helmet bag, a large day-pack which is roomy enough to stow most of a soldier's supplies (helmet included). The main pocket is huge and padded, perfect for a laptop, and the two outer pockets are great for storing smaller items like an umbrella or water bottle. Each pocket is covered by a flap to keep the rain out; as Nanamica knows, there's no point using a water repellent fabric if rain can just get into the pockets. Every high-wear area (i.e. shoulder straps, handles, back, base) is made from cotton/nylon grosgrain, a slippery durable fabric which prevents friction wear. The Water Repellent Helmet Bag is intended to be worn as a backpack, but it also has tote handles if you prefer to carry it at your side.

---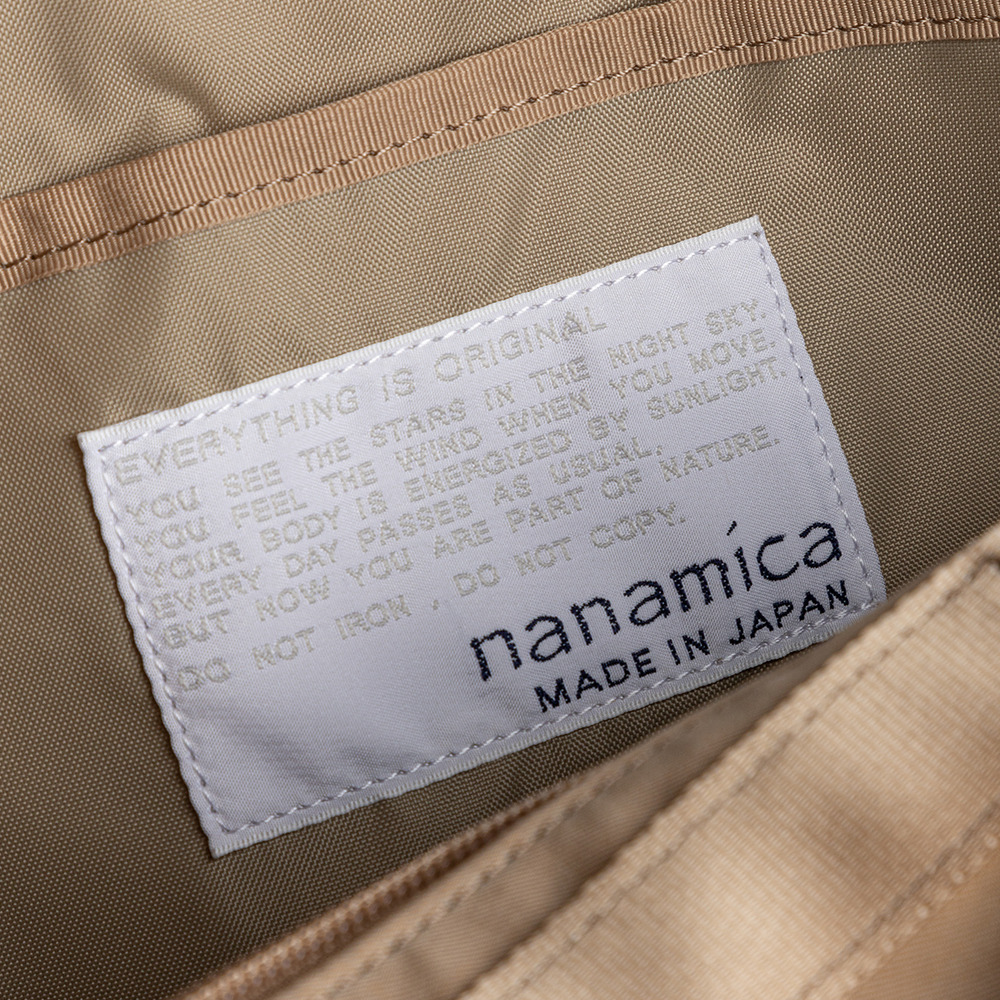 ---
The Water-Repellent Tote Bag is a similar beast with many of the same details, but packaged into tote form. This model is based off of US flyer's kit bags which were issued to Air Force pilots. While the original flyer's kit bags were large enough to fit all of a pilot's belongings, Nanamica has sized down this tote for daily life. Even still, the Water Repellent Tote Bag is roomy enough for everything you'd need on an average work day. It has several internal pockets for easy organization, as well as two outer side pockets. Like the Water Repellent Helmet Bag, it has a padded base, storm flap cover on the main compartment, and grosgrain straps to reduce friction wear. Speaking of straps, this bag has two pairs: small tote handles and longer shoulder straps, depending on how you want to carry it.
---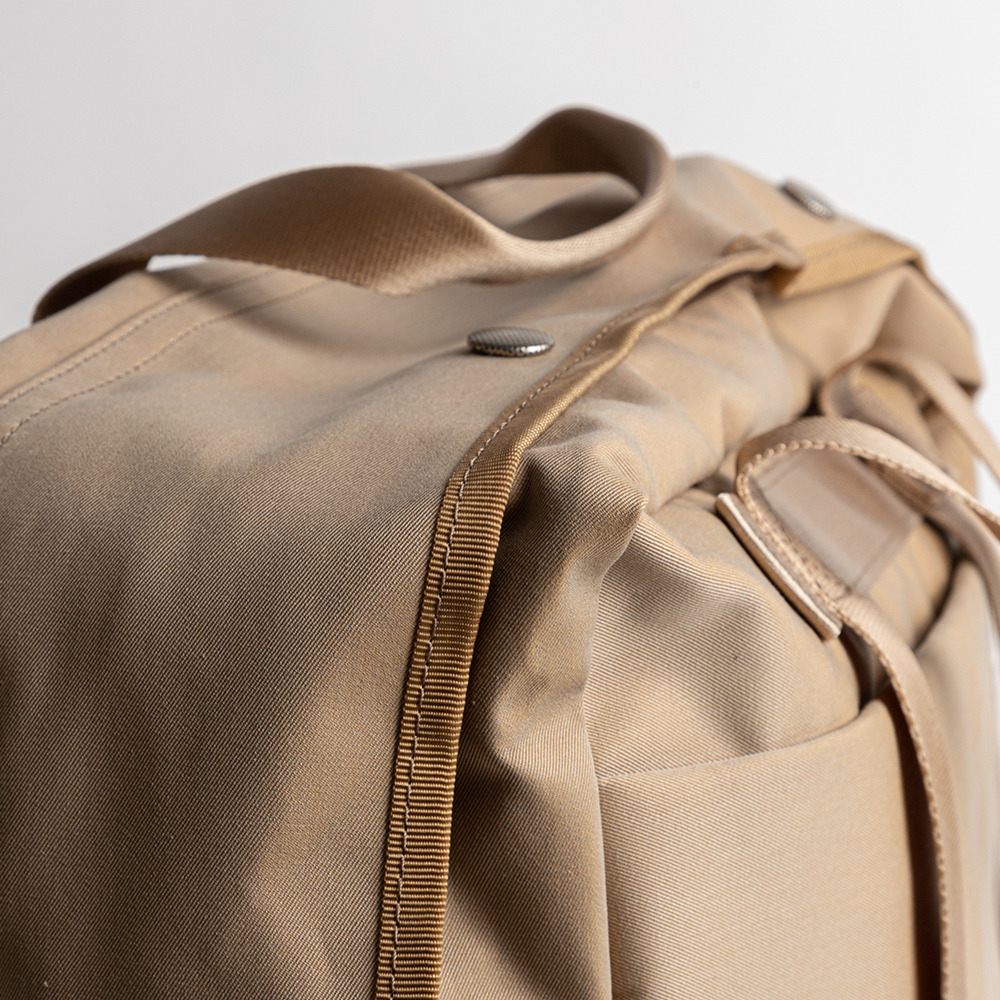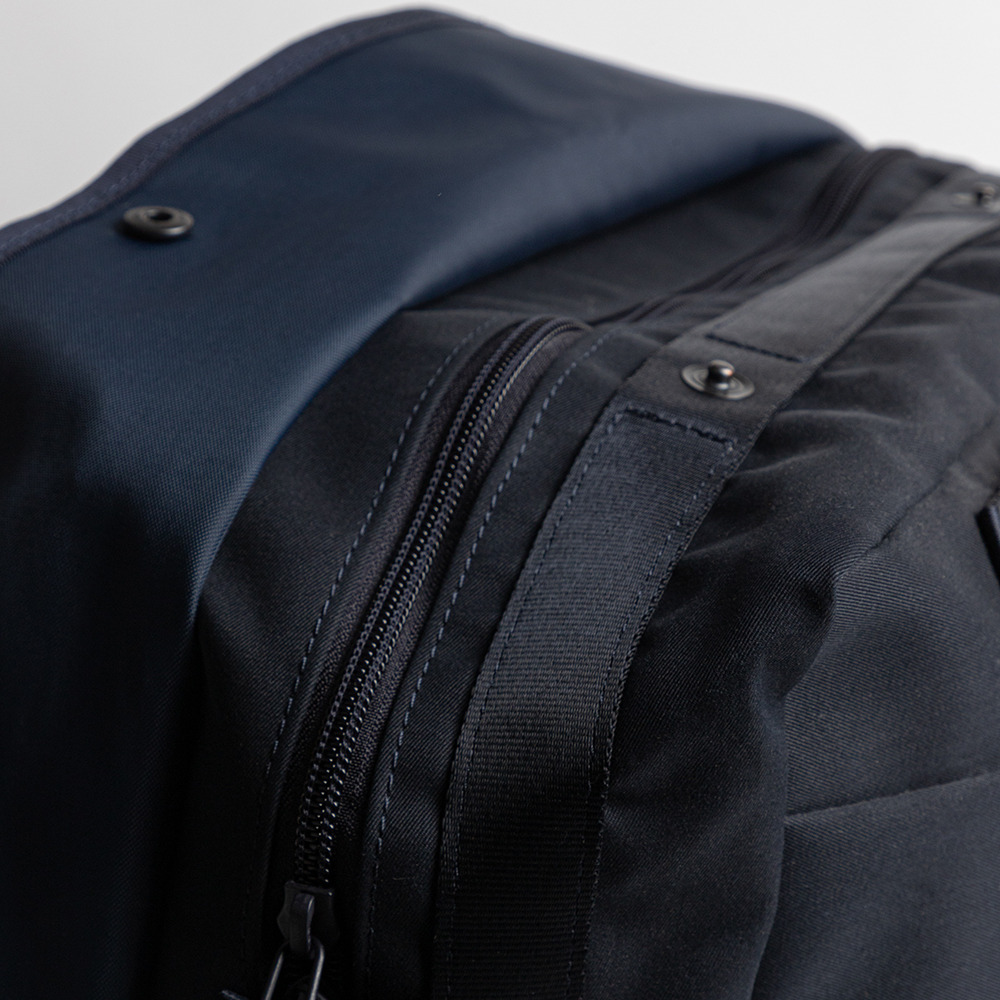 ---
With these water repellent bags, Nanamica has created two models which offer not only functional versatility, but style versatility as well. If your everyday style is casual, then you might prefer the backpack design of the Water Repellent Helmet Bag. If you work at an office or like to wear a suit day-to-day, then the Water Repellent Tote bag probably fits your vibe. The choice is yours, and you can't go wrong either way.
---
---