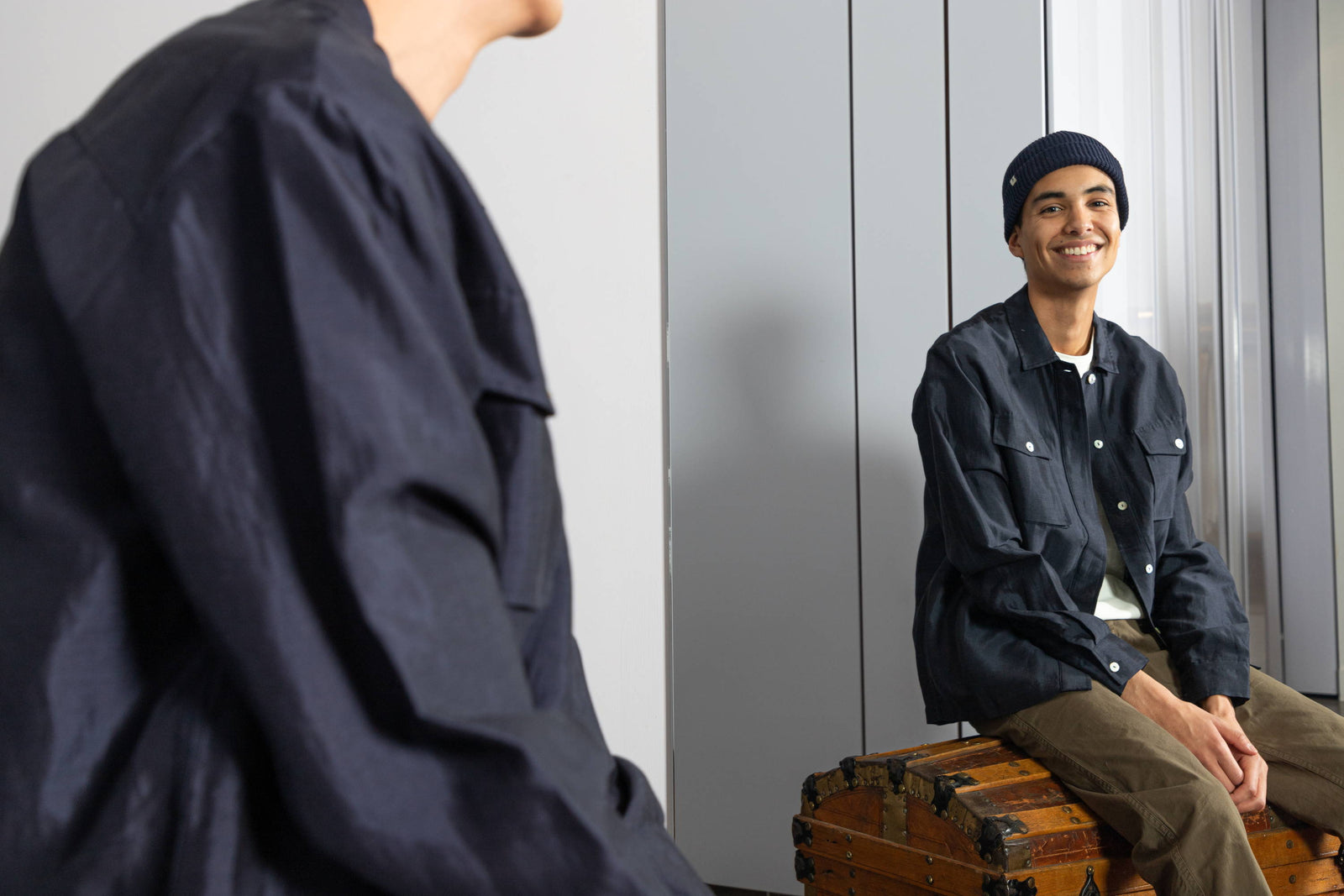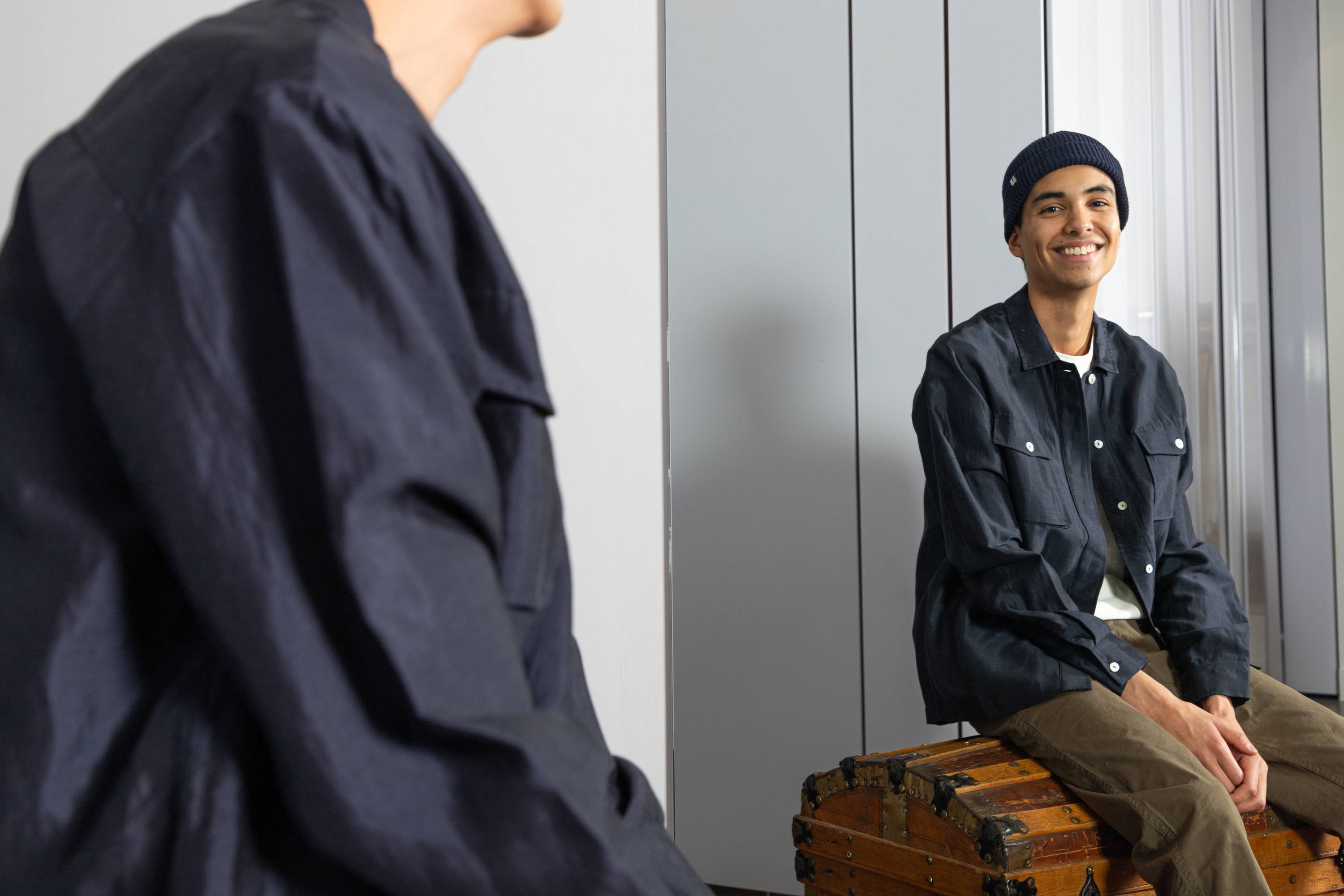 ---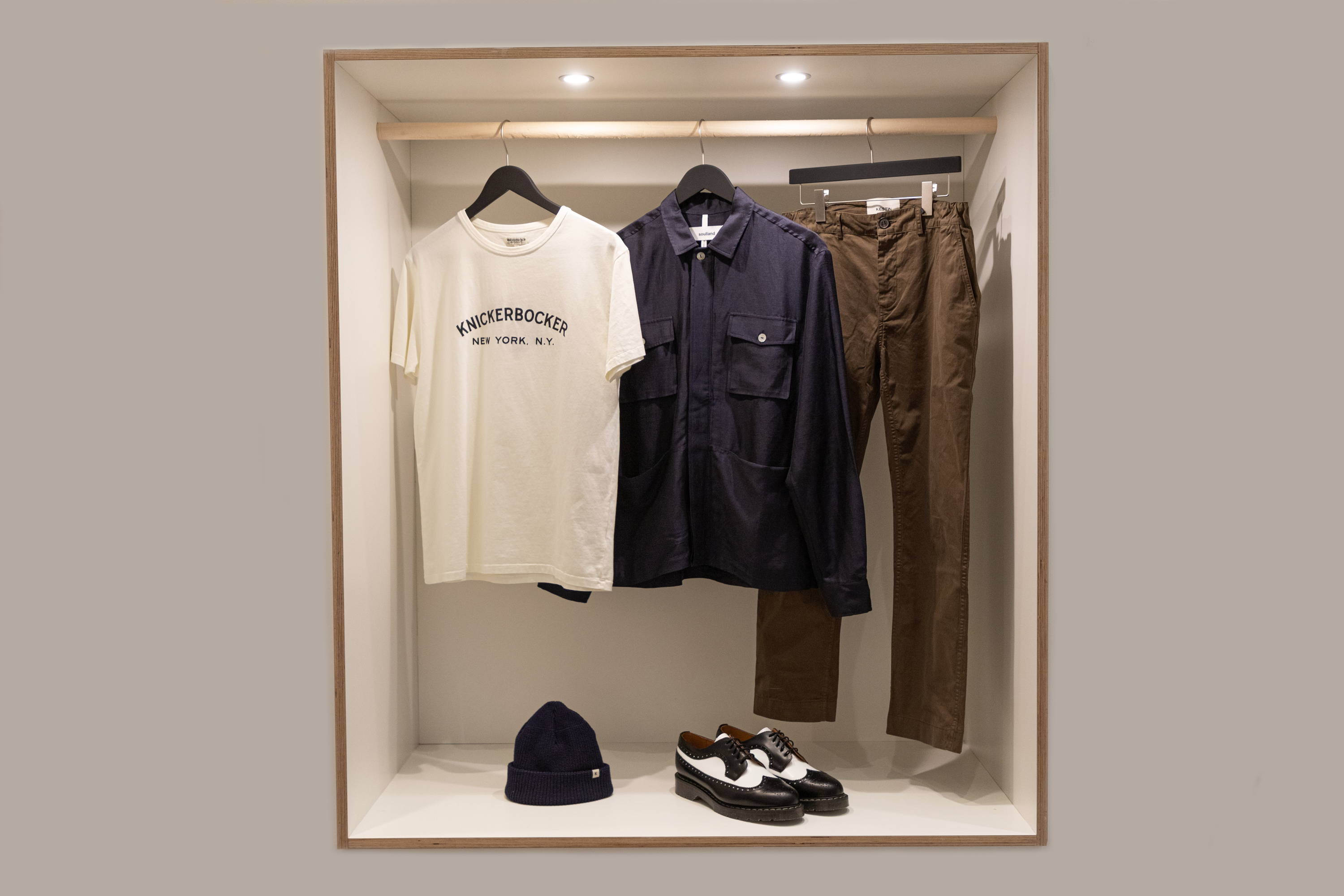 ---
Tony is Wallace's resident writer...so yes, this is me writing right now. Who am I trying to fool? Anyways, here are some of my favourite pieces for the holidays!
I love Knickerbocker's watch caps because they're the perfect size. I have kind of a small head so the short vintage fit looks better on me than most other beanies. The cotton's really comfortable, it's super simple, good quality, warm, just a great everyday beanie.
Knickerbocker Core Logo Tee
I think Knickerbocker's tees are perfect, the fit is arguably my favourite of any tee. They've got quite short sleeves, straight body, and the shoulders fit true to size so they have that vintage athletic fit. I love Knickerbocker's white colourway which they call "Milk", it's more of an off white. Plus their logo is ideal for a logo tee, really simple with an old school vibe and not showy at all.
This thing is so beautiful and so comfortable. It has the perfect boxy fit to layer over a tee, unbuttoned it falls straight down and when it's buttoned up it looks super clean. What's underrated about the Tag Overshirt is the fit of the sleeves—I don't like skinny sleeves or super baggy sleeves, and these are right in the middle. The fabric has such a pretty shimmer to it and it's a good weight for a midlayer or to layer over a hoodie. Overall, 10/10 would recommend.
Kestin Aberlour Carpenter Pant
Kestin makes the best pants in my opinion. Fit is always A-1, never too slim, and they flatter literally everybody. I'm really feeling the Aberlour's straight fit lately. The length is perfect, they hit just above the shoes for me. The cherry on top is the olive colour, or as I like to call it, "spicy khaki".
Solovair 5-Eye American Brogue
This is the main event of the outfit for me. Everything revolves around this shoe, it's my favourite thing in the shop right now. Like holy shit. Just look at it. I've always loved two-toned shoes, brogues, and that vintage dandy/dancer Fred Astaire vibe, so the American Brogue is like heaven to me. What brings it to the next level is how the sole keeps them from pretentious country club territory. Also, they're way more comfortable than you expect them to be.
---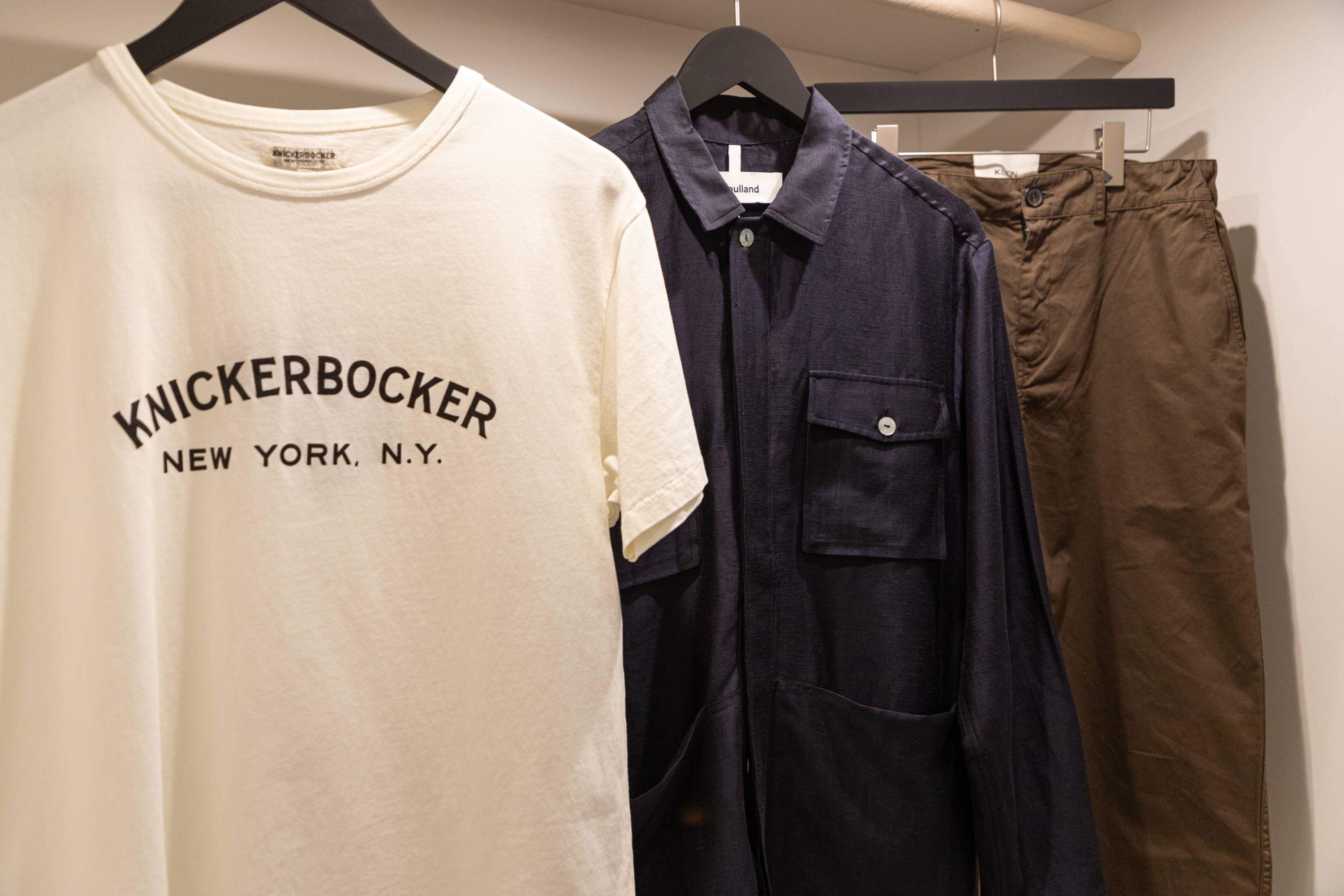 ---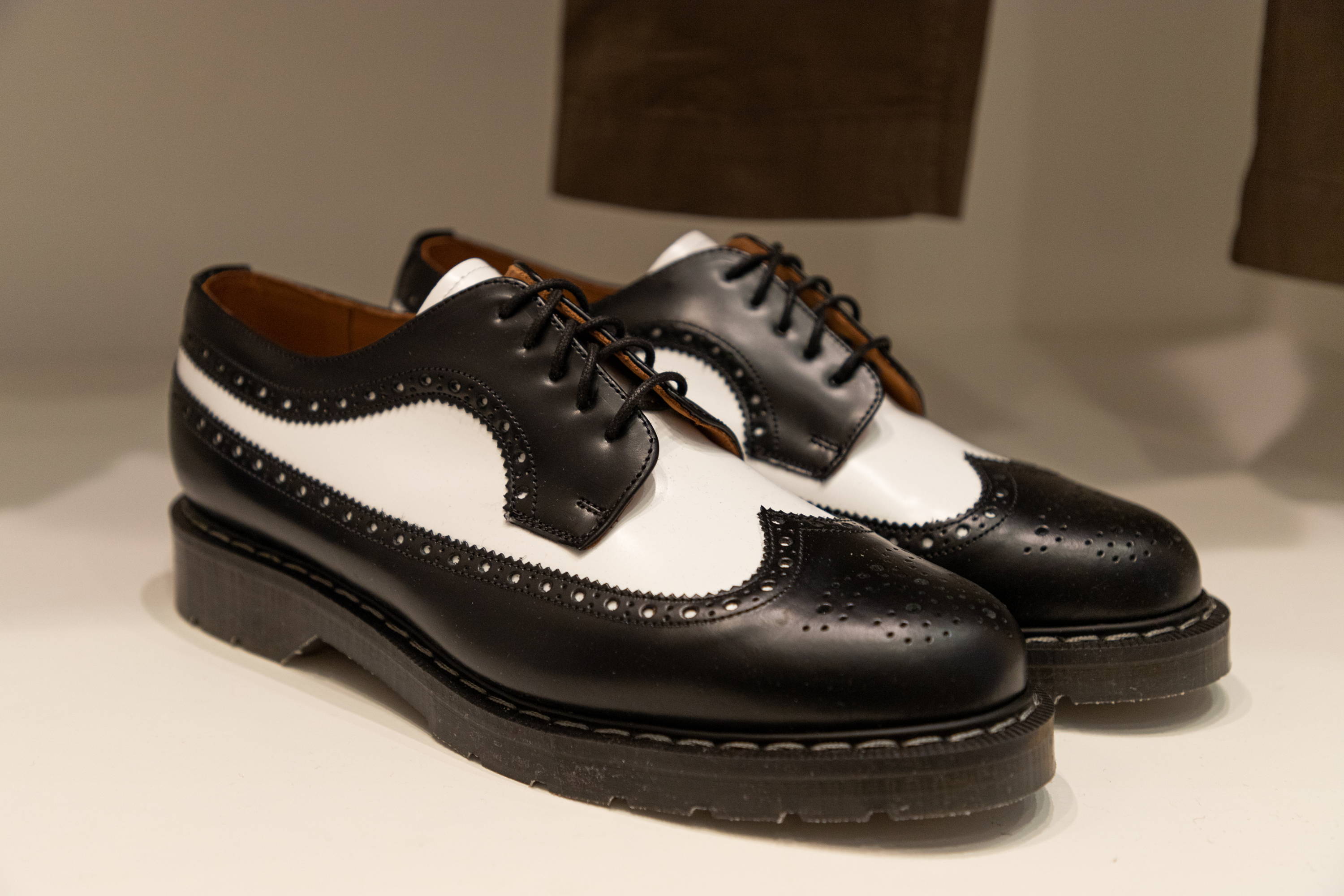 ---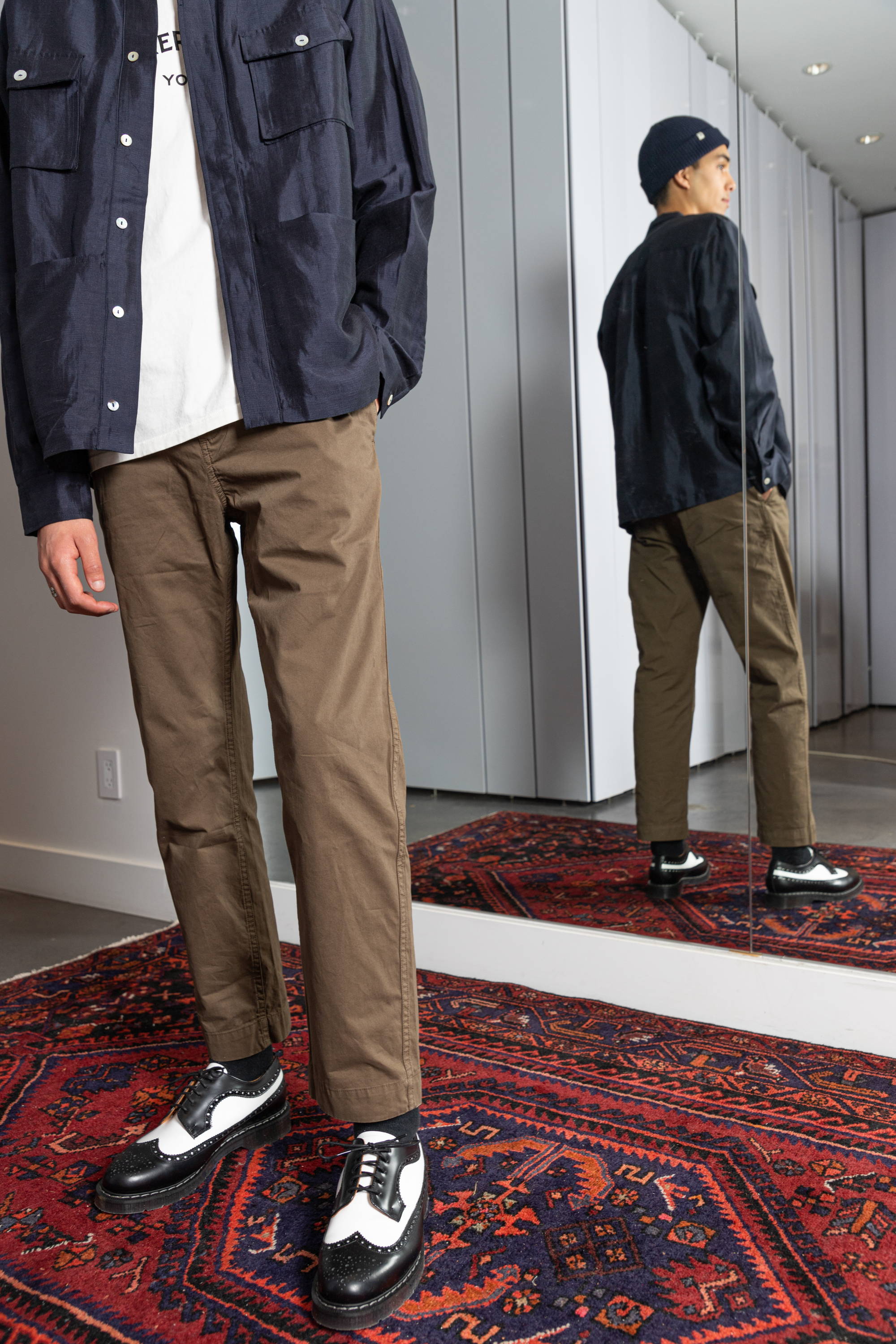 ---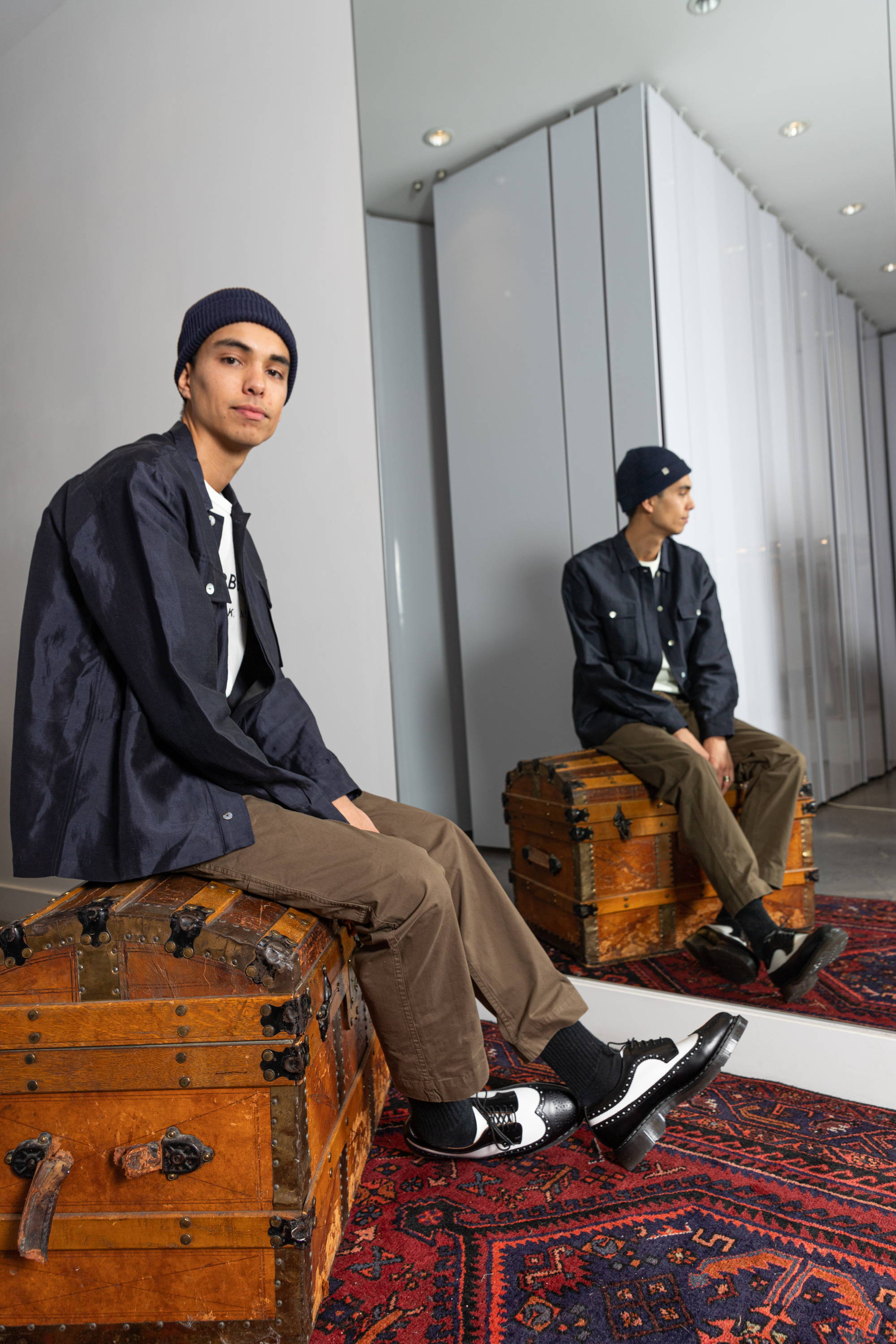 ---
---
---