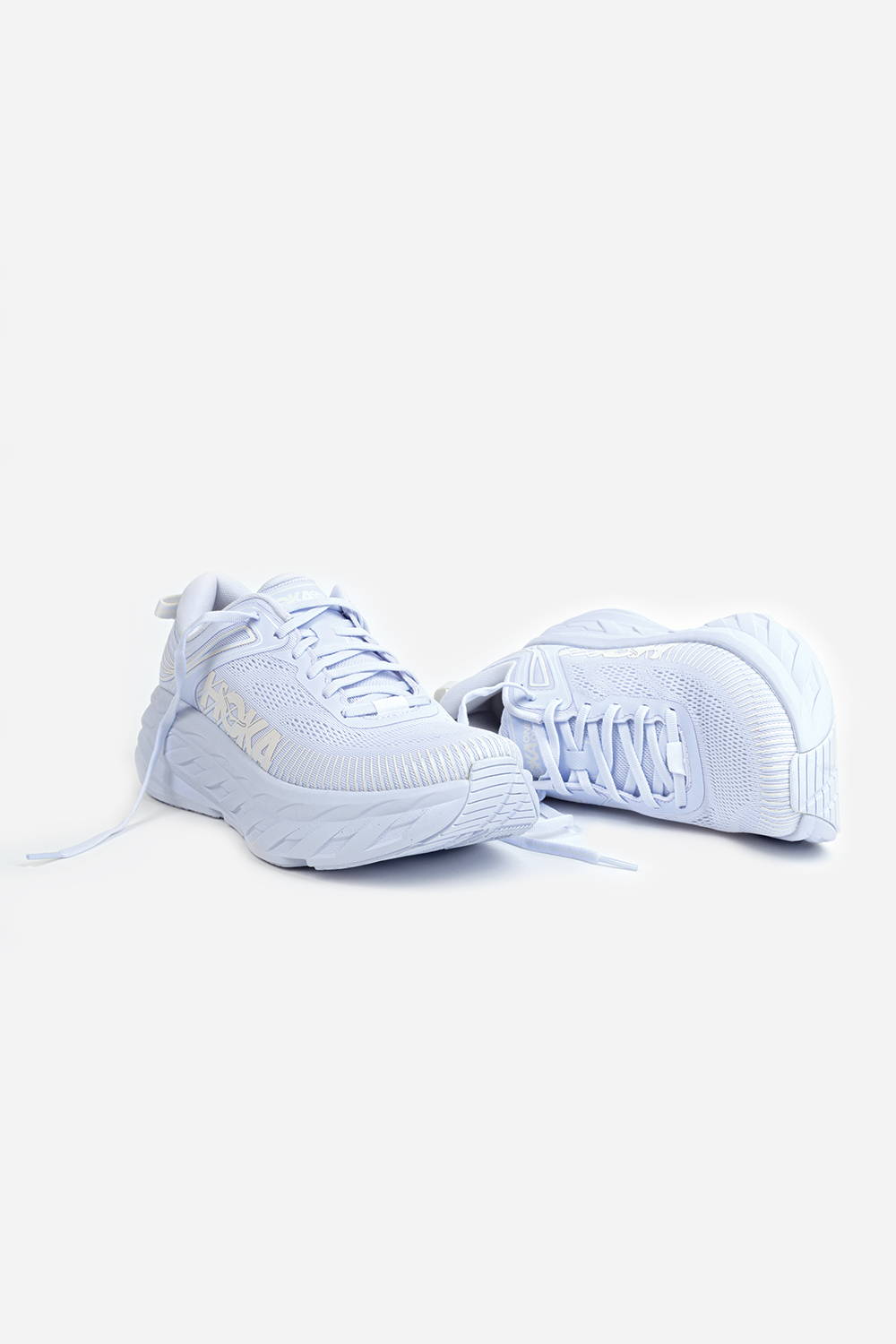 About the Hoka One One 2021 Collection
---
---
What's Included in the Hoka One One 2021 Collection
Hoka's mythical comfort is as good as it's ever been (maybe better?), but their designs have leveled up completely, jostling shoulders with long-established lifestyle shoe brands. It's a recipe that has made Hoka One One the fastest growing running brand in the world. Consider us converted!
---
---
Hoka One One 2021 Collection - The Comfiest Yet
This season, we have a selection from Hoka One One that covers all the wild weather variations that spring can throw at us. If we go chronologically through the season, the first shoe we want is certainly the Kaha Low GORE-TEX. We have a whole "In Focus" piece on this bad boy so I won't bore you with the details, but suffice to say the Kaha Low is waterproof (hello GORE-TEX), super grippy (shoutout Vibram Megagrip), and durable (thank you nubuck/rubber upper); it's built for the nasty days of late winter and early spring. Once the weather lightens up we'll be reaching for the Clifton Edge and Bondi 7, two road running models with heavenly comfort and style points in abundance. Personally, the Clifton Edge's sole reminds me of laffy-taffy and I love it. Once we get into summer proper, the Hopara hiking sandal, ORA Recovery Shoe, and ORA Recovery Slide are going to be daily wear. Each one of these models is lightweight, breathable, and has that signature Hoka midsole. The Recovery models are ideal for taking to the beach or just walking around, while the Hopara is right at home on summer hikes. With this delivery, Hoka has our footwear needs covered for the better part of 2021.
---
---