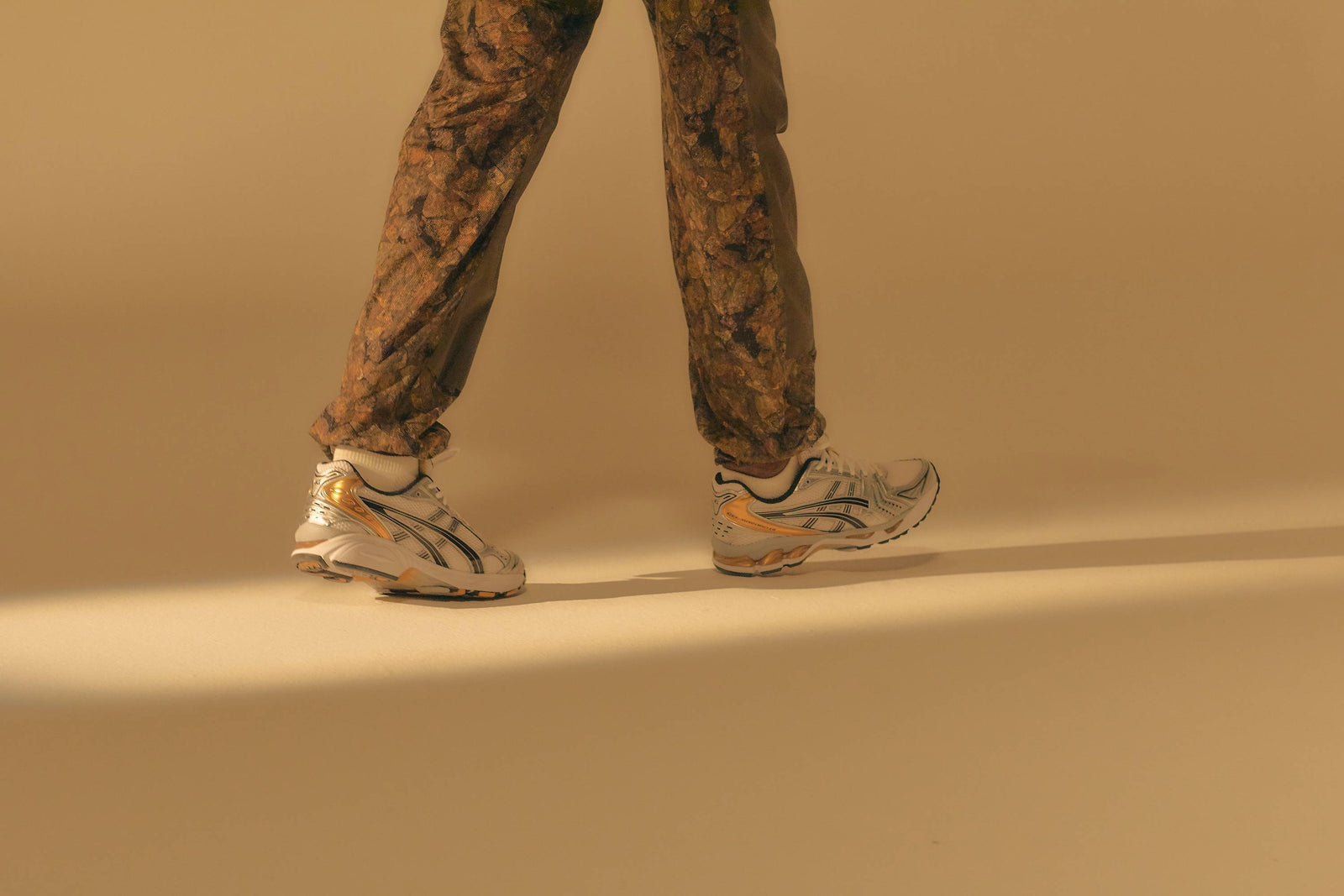 ---
Let's face it, sneaker retros can be kinda boring. After all, how many times can you get us excited about the same loaf of bread sliced different ways? This sneaker retro right here, however, is anything but boring. Meet the ASICS Gel-Kayano 14, a late-2000s performance running shoe that somehow looks way cooler in 2021 than it did in its own day. The Gel-Kayano 14 wears its functionality on its sleeve, showing off its silvery skeleton, breathable mesh upper, shield-like heel counter, and GEL midsole in a flashy display of retrofuturism. This was a state-of-the-art running shoe when it was released in 2008, even winning International Editor's Choice at the Runner's World Awards. As a stability shoe, the Gel-Kayano 14 is meant to provide extra support for runners who overpronate, hence the firm heel counter and silver overlays which help lock in the runner's foot. On the bottom, the GEL midsole provides cushioning and energy return for a smooth ride. Make no mistake: this beauty was a pure running shoe in 2008.
---
---
The Gel-Kayano 14 still holds up as a running shoe today, but with ASICS now on the 27th iteration of the Kayano, its technology feels a tad rustic. Where we (and ASICS) think the Gel-Kayano 14 excels is as a lifestyle shoe.
---
---
That late-2000s design style has aged remarkably well, inhabiting that razor-thin zone between normcore dad shoe and garish athletic shoe. It's a sort of cyberpunk Jerry Seinfeld aesthetic that feels...tasteful? The hits of gold bring some excitement to the otherwise white and silver colourway, but don't hinder the Kayano 14's styling versatility. We'd rock these all summer long in shorts, t-shirts, and button ups, but they also look killer in a suit if you've got the cojones. Honestly, we're thankful that ASICS decided to reissue this model. The Gel-Kayano 14 is the flyest sneaker retro we could've hoped for; one that stays true to the comfort and performance of the original, but delivers the goods on the fashion front.

---
---
---