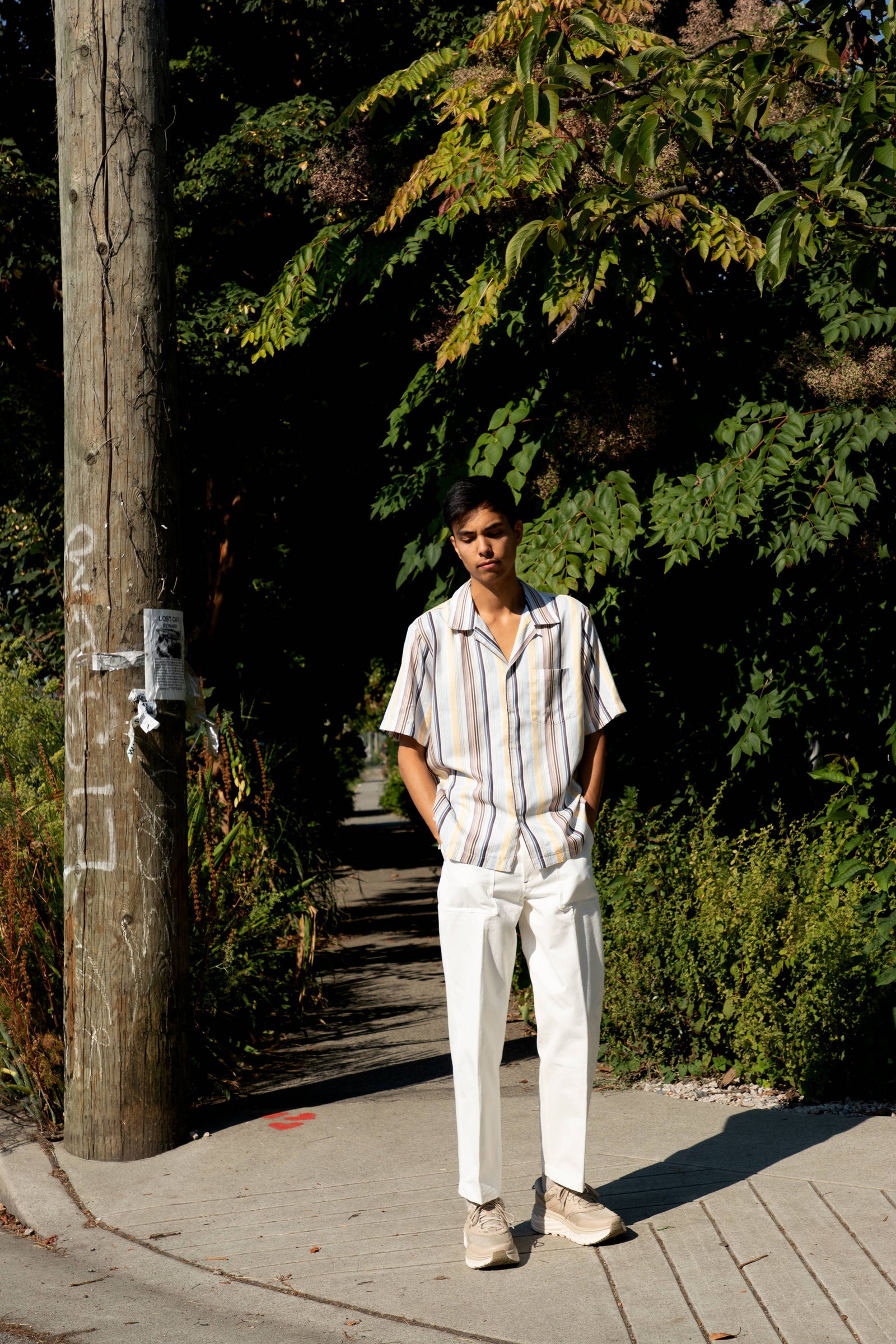 Free shipping in Canada and U.S.A on orders over $200
The sun's still out and the weather's still warm, so we're gonna take every opportunity left to dress like it's summer.
This week we've assembled some of our favourite new pieces from FW20 that can still be worn on hot September days. On top we have Soulland's Orson striped shirt, a short sleeve beauty that looks like something Jude Law might wear in The Talented Mr. Ripley. It's made out of 100% Tencel, a luxurious fabric that's often used as a more sustainable alternative to silk. This specific Tencel is yarn-dyed, resulting in super crisp stripes that get more captivating the closer you look. Moving down, we have the Reception Fatigue Pant in ecru. This elegant pant is a very French take on military trousers, done up in a Japanese twill with a relaxed straight fit. They're sturdy, sophisticated, and versatile enough to be worn in late summer or the depths of winter. Tastefully tucked under that pant hem we have the HOKA Bondi L in tan. This just might be our favourite shoe of the season with its combination of HOKA's industry-leading cushioning and a luscious leather upper.


---
---