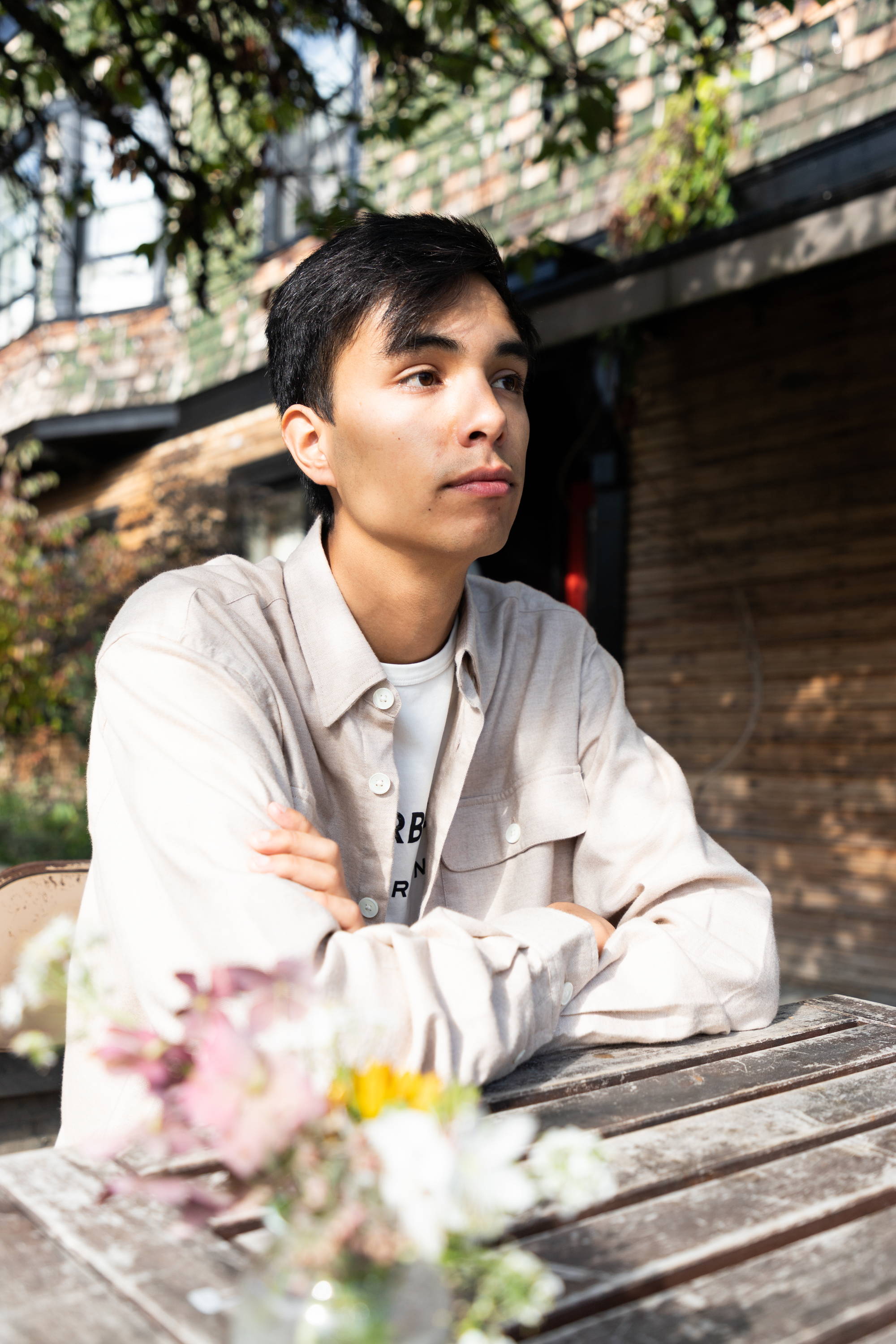 ---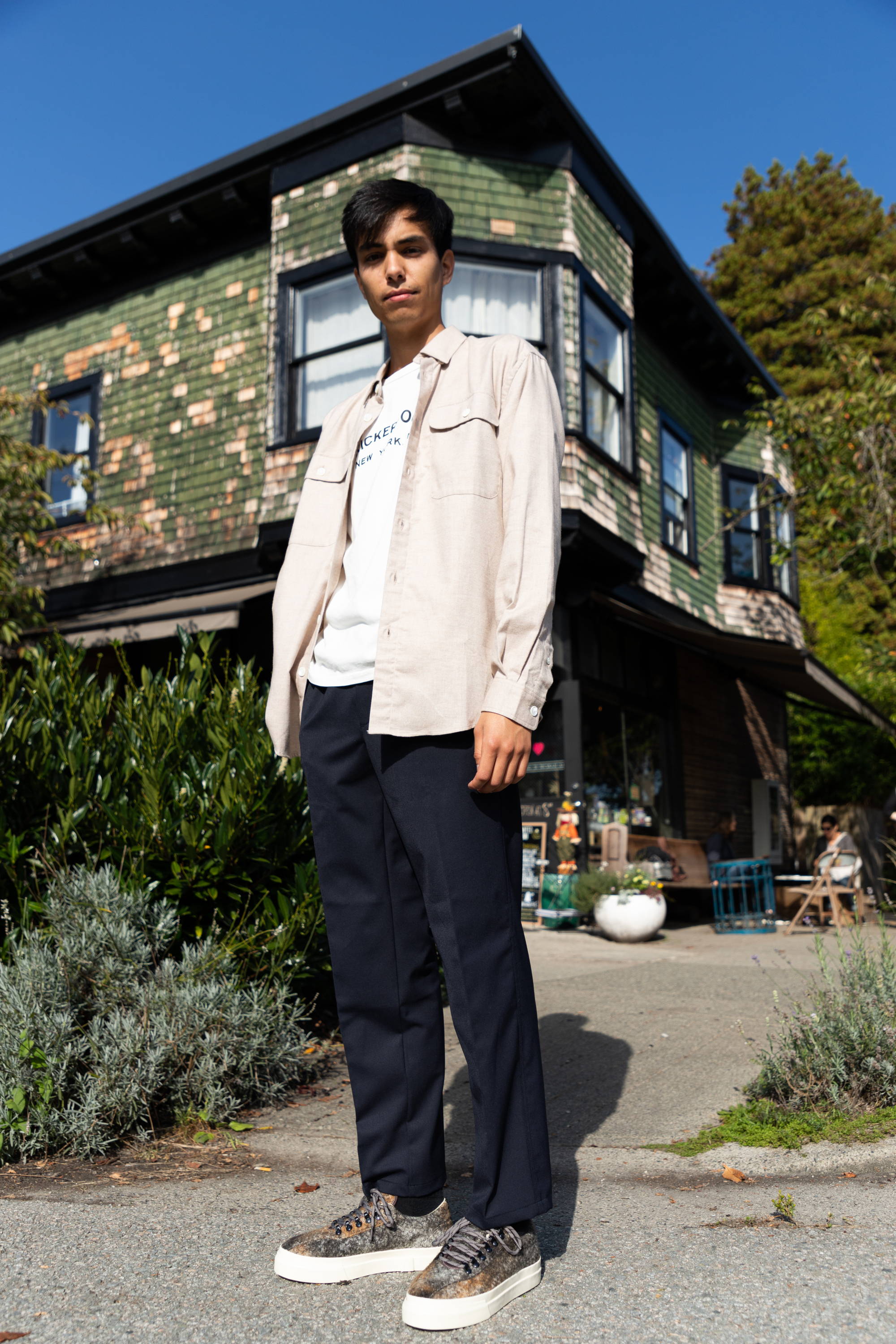 ---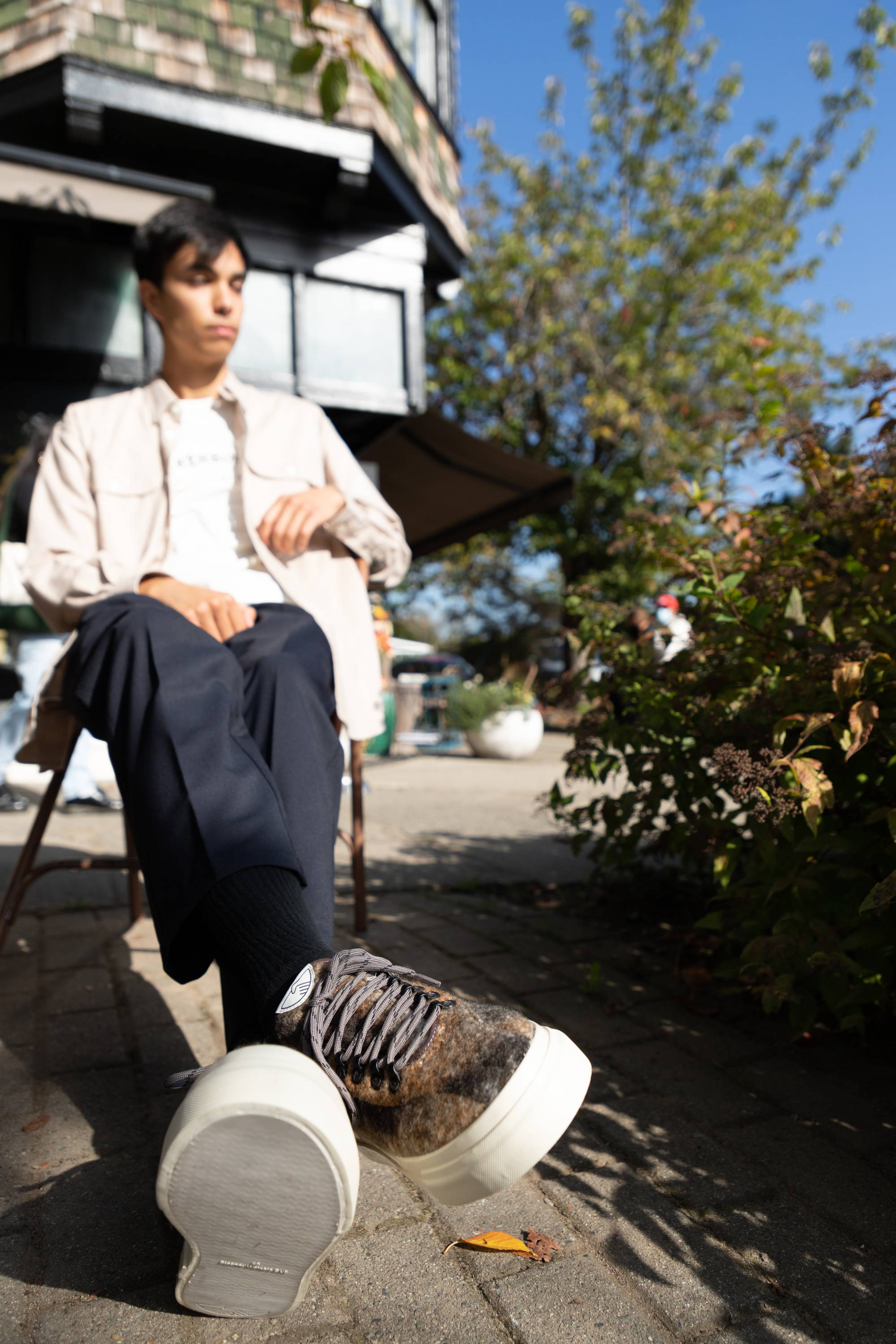 ---
If there's one constant in men's fashion, it's that blue and beige always look great together.
We've taken full advantage of this, combining Schnayderman's, Soulland, and Stepney Workers Club in a camel/navy/brown trifecta.
Let's start with Stepney Workers Club, because the Dellow Boucle just landed in shop and we could not be happier. These sneakers are made from a tonal bouclé fabric which gives them their unique wooly texture, perfect for a sunny autumn afternoon. Moving up, we have Soulland's Erich Pants. These trousers have seriously impressed us with their comfort to style ratio, and in a classic dark navy they go with everything. Up top, our first layer is Knickerbocker's Core Logo T-Shirt, a no-nonsense tee with a vintage athletic fit. Logo tees can be hit and miss, but the simplicity and old-school look of the Knickerbocker branding makes this shirt a definite hit. Finally, we're bringing the whole look together with the Shirt Boxy Cashmere Solid from Schnayderman's. The Shirt Boxy is one of our all-time favourite silhouettes, and this version comes in a cozy cotton/cashmere fabric. It's absurdly soft and light, but thanks to that dash of cashmere it's a lot warmer than it looks—it could easily take the place of a thick flannel in your fall wardrobe.
---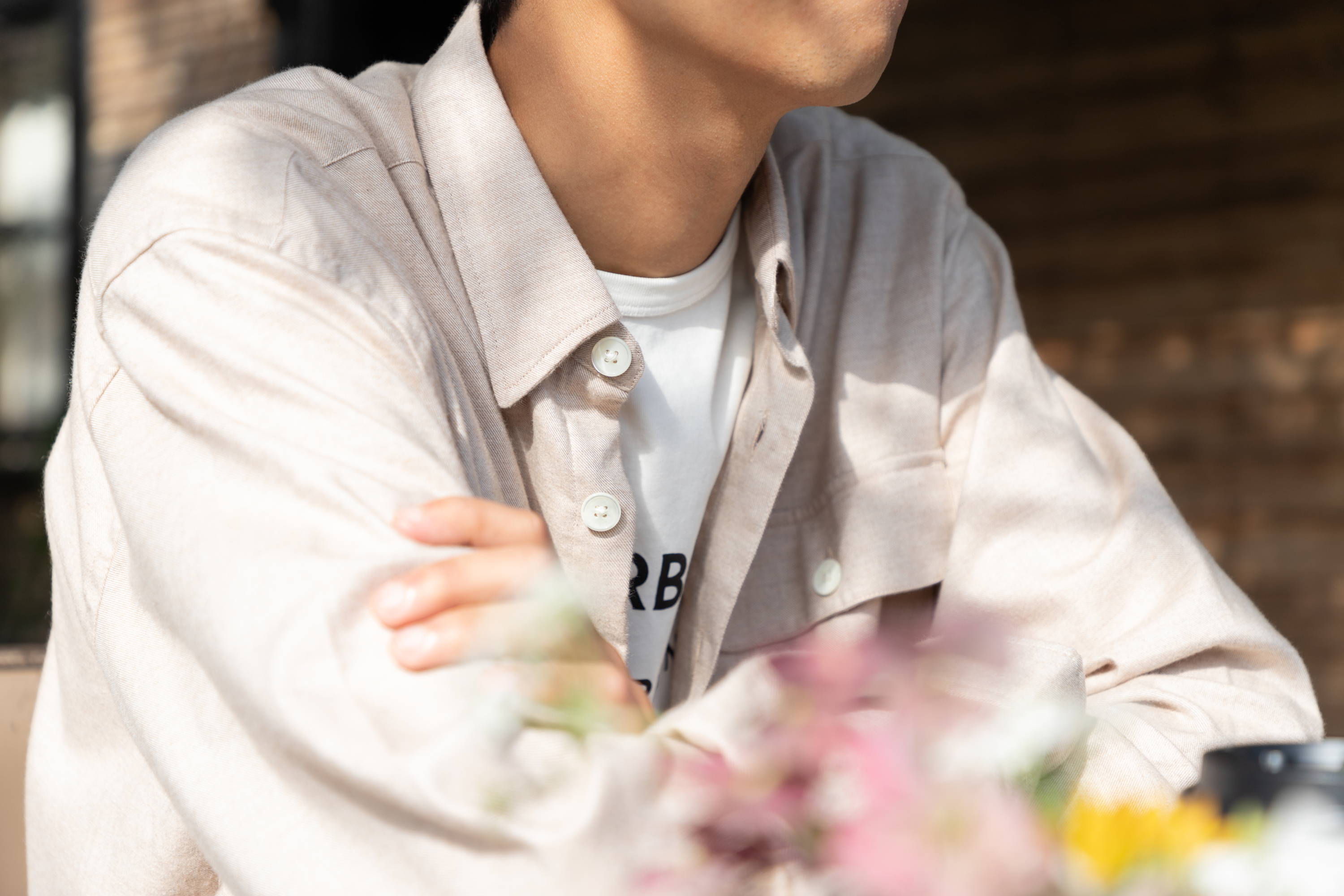 ---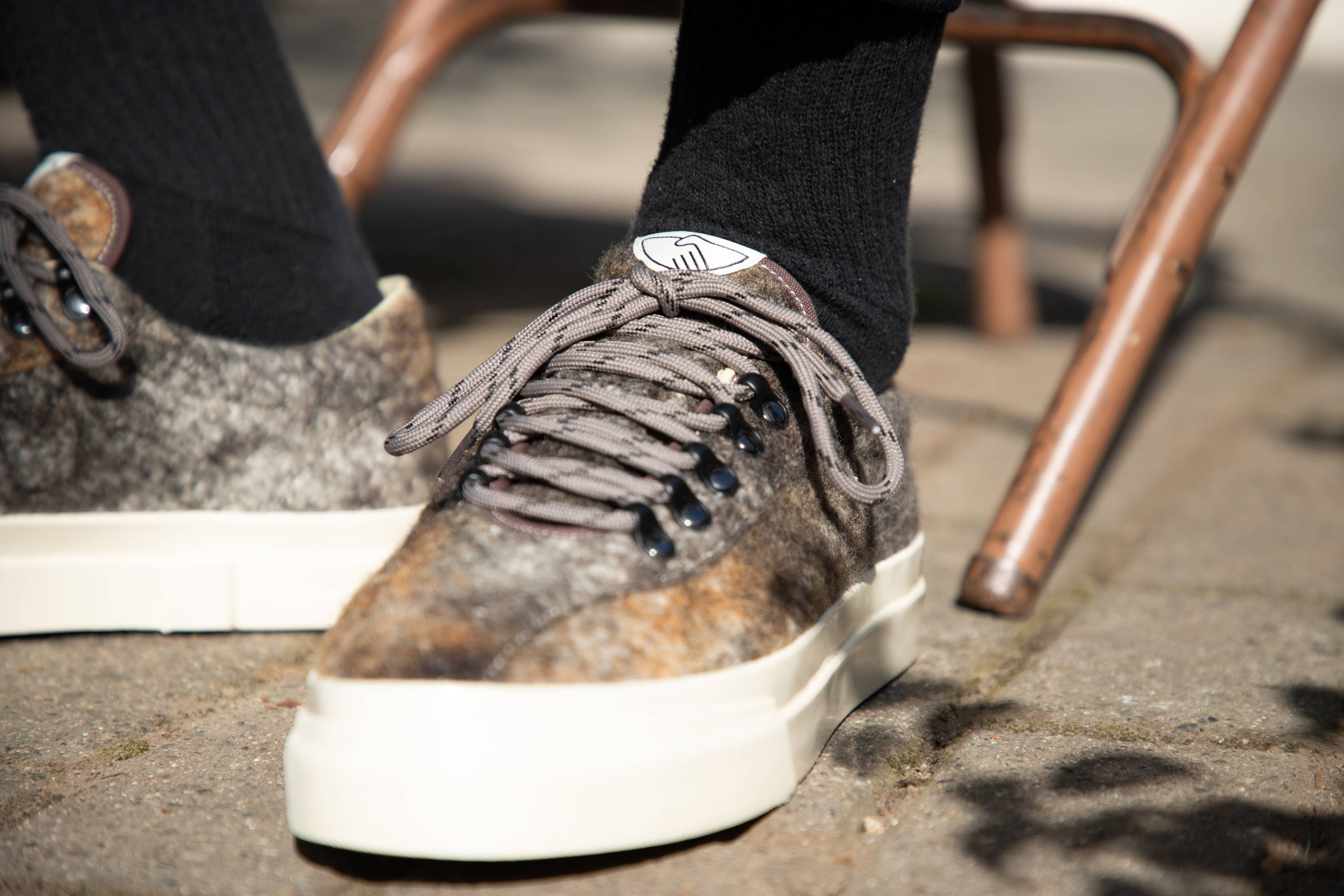 ---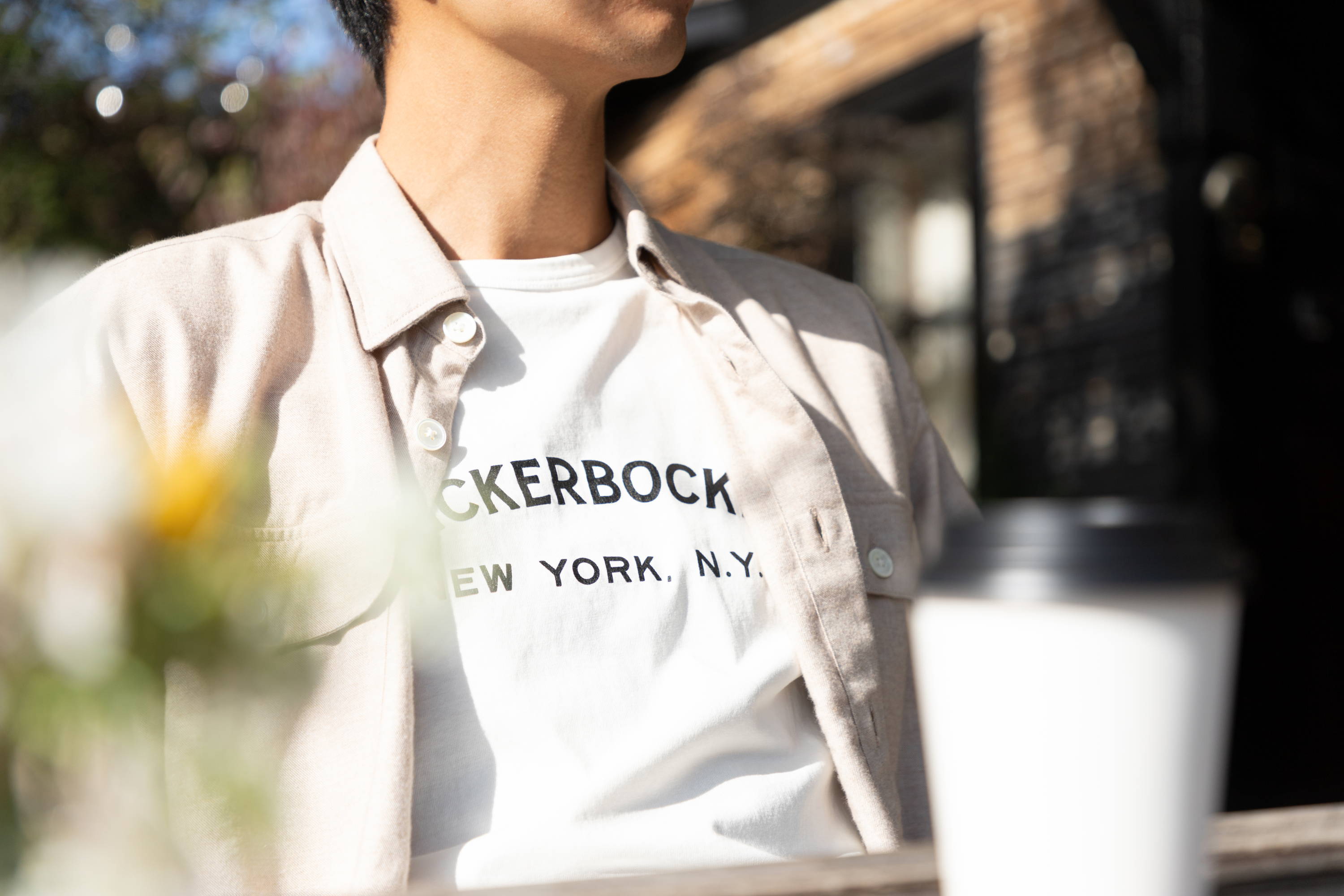 ---
---