---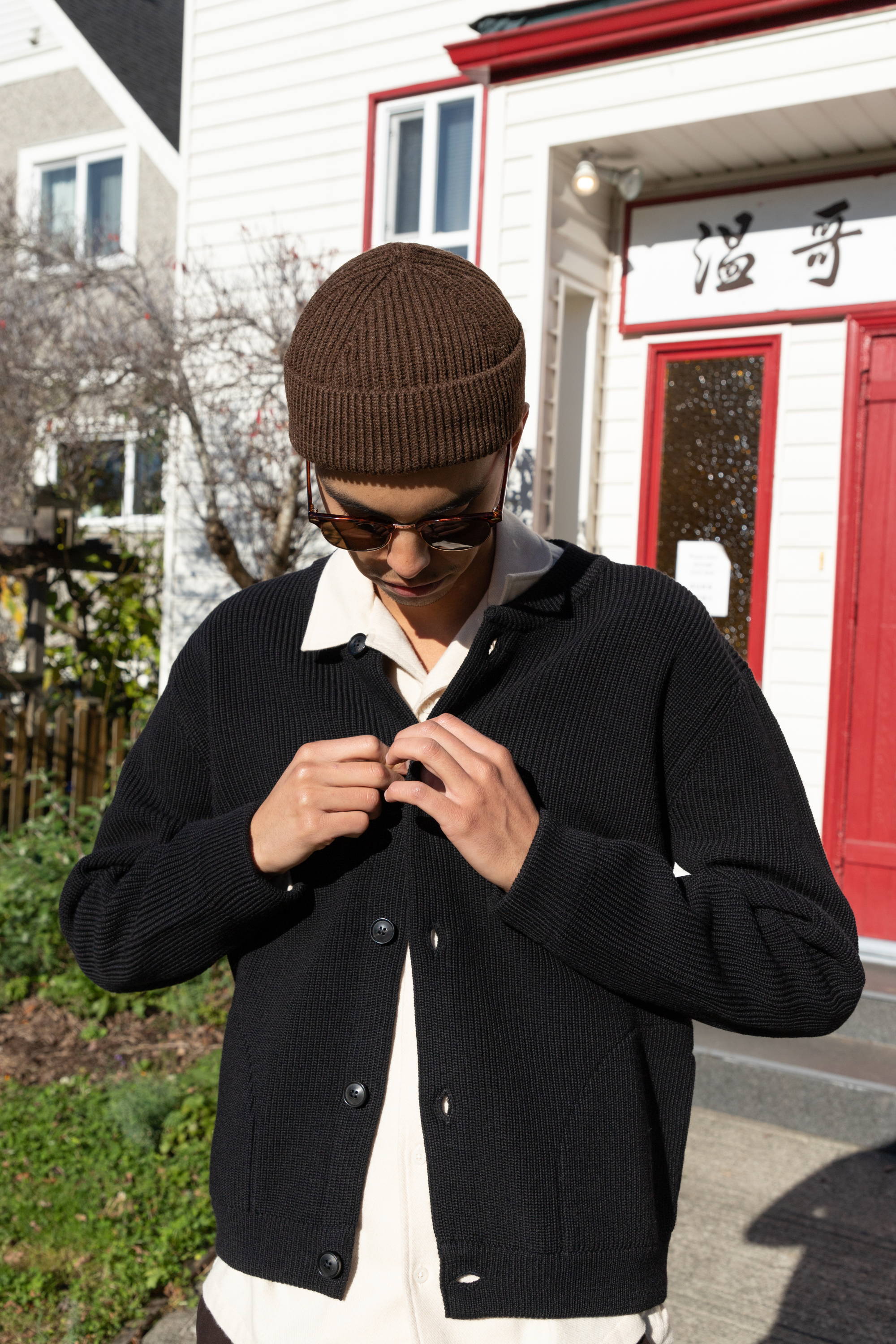 ---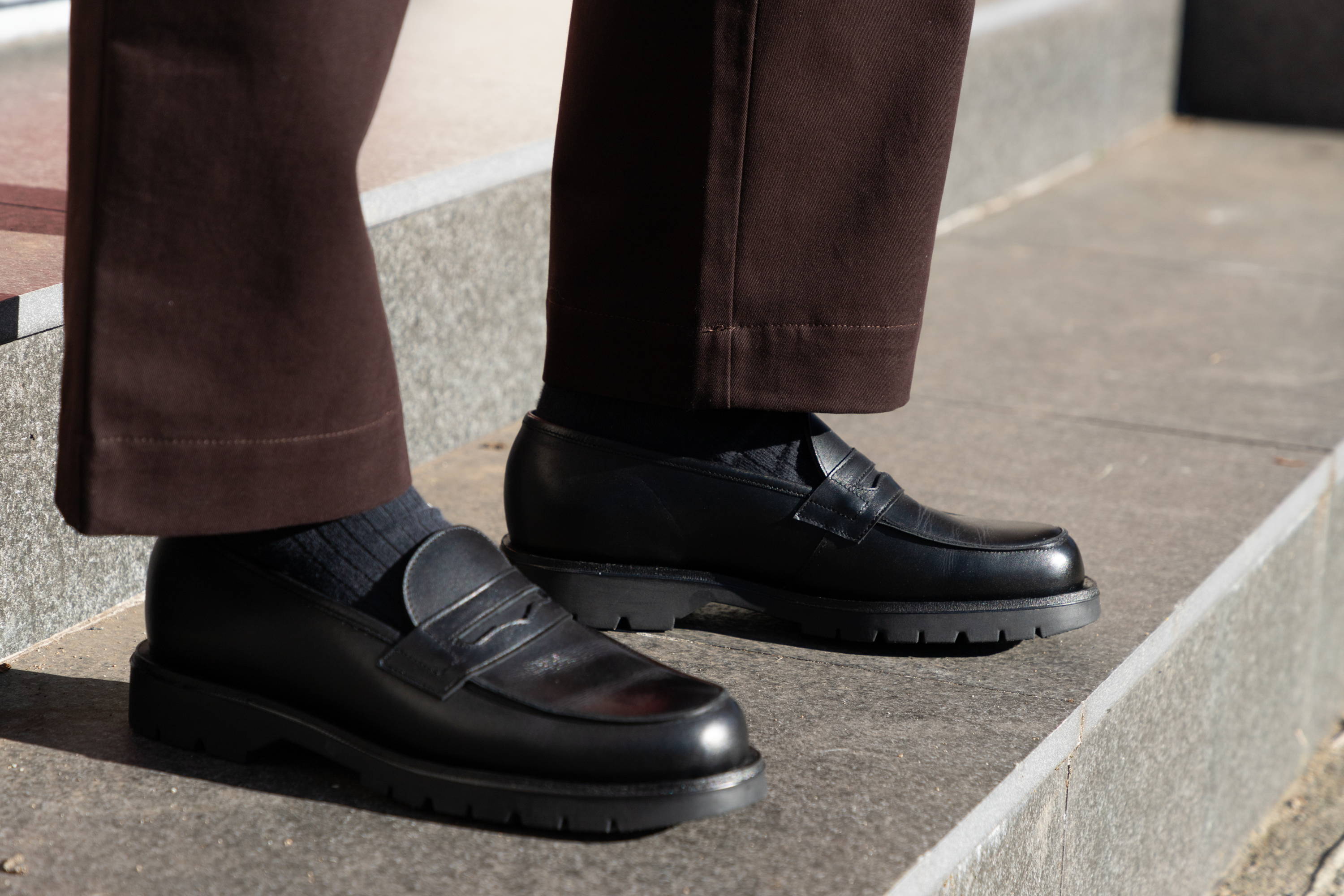 ---
---
If you follow the store, you've probably already heard us declare our love for the Andersen-Andersen Skipper Jacket, but we're gonna do it one more time:
The Andersen-Andersen Skipper Jacket is the best piece of knitwear on planet Earth!
Can't verify it for you, but we also can't imagine anything better. It's a merino wool, fully-fashioned, full button closure cardigan that looks amazing with everything. As an example, here it is layered over the winter white Tain Shirt from Kestin. This camp collar shirt is constructed from a super soft brushed cotton, making it the perfect cozy layer to slide under the Skipper Jacket.
Moving down we have the Bionda Pant, a roomy pleated trouser from the legwear gurus at Studio Nicholson.
The Bionda Pant's cropped leg, structured cotton fabric, and curved outseam give it a lovely shape that no other brand could achieve. Under those cropped hems is the Kleman Block Loafer, a collaboration with Knickerbocker that we've been enamoured by this season. The classic penny loafer style combined with Kleman's chunky lug sole is a match made in heaven. Finishing things off up top we have the Andersen-Andersen Short Beanie, the best fitting headwarmer around whether you're a sailor, hipster, or cold-headed average joe.
---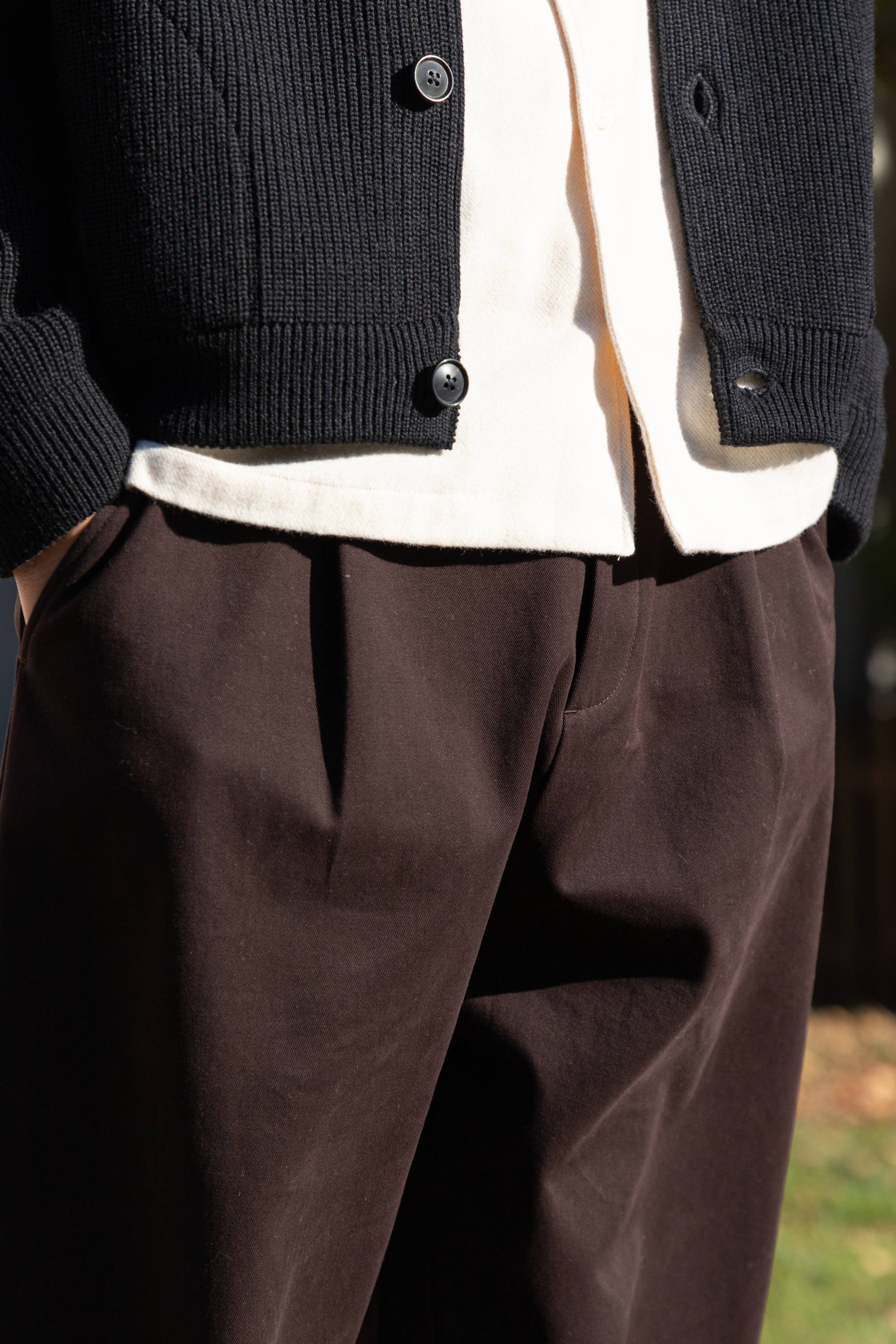 ---
---
---