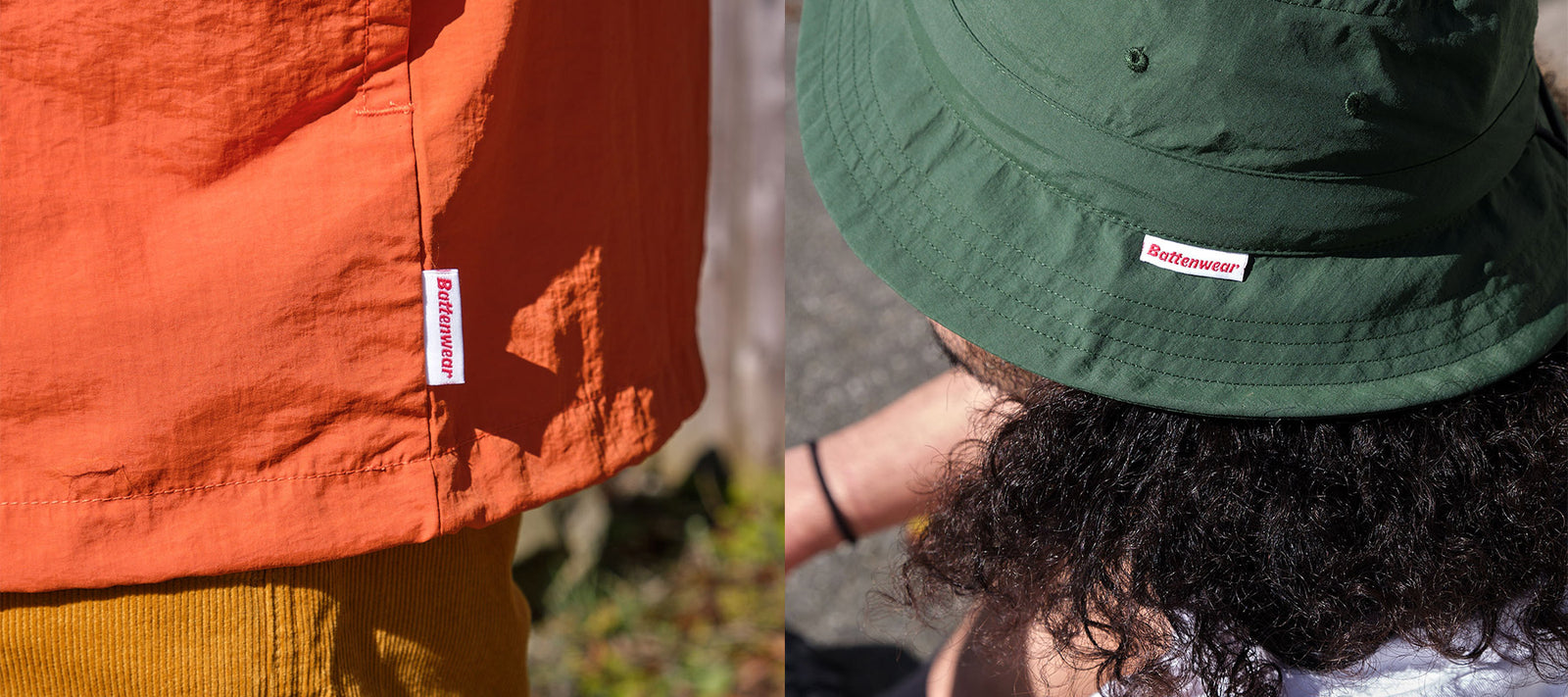 Battenwear Introduction
Battenwear aren't ones for frivolity. Their garments are perhaps better viewed as pieces of gear than mere clothing – hard-wearing styles that can capably switch between the outdoors and the office at a moment's notice. There's a reason for this. Battenwear was once a means to an end for founder and principal designer Shinya Hasegawa, who, during his early days working in New York's famed Garment District, found that his current everyday wardrobe wasn't exactly suited to frequent surfing sessions at Rockaway Beach. Not one to waste time, Hasegawa set to work creating vintage-inspired clothing items for himself that are equally equipped for strutting through Manhattan or tackling forty-foot waves head-on. Among other things, it's this spirit of purpose and tenacity that define Battenwear's offerings. While in the Garment District and immediately following his graduation from the Fashion Institute of Technology, Hasegawa cut his teeth working at reputed vintage shop What Goes Around Comes around, as well as Woolrich Woolen Mills. It's at the latter that he crossed paths with Daiki Suzuki, the legendary mind behind Engineered Garments, who would go on to become something of a mentor to Hasegawa and informed much of Battenwear's purpose-built identity. In the years since, Battenwear's headquarters have moved to Topanga, California, picking up a bit of a west-coast bent along the way, but Hasegawa's keen attention to both form and function remain steadfast.
To truly understand Battenwear though, one must first understand just how much goes into their design process. For starters, all Battenwear garments are proudly made in the USA, often at the same Garment District factories in which the brand began its life. Hasegawa notably eschews many popular "outdoorsy" fabrics entirely, simply because they don't meet the brand's rigorous requirements for aging. Instead, Battenwear clothing typically features time-tested materials like French terry, Taslan nylon, various denims, and other fabrics that are most often seen in pieces from the 60s and 70s. Combine these with updated tech-y fabrics like Coolmax® and Battenwear's contemporary-vintage design ethos and you've got yourself the perfect recipe for some seriously nice clothing.
This careful blending of old & new is apparent in all Battenwear's adventure-ready styles, from the most innocuous of t-shirts to their overtly outdoorsy outerwear. Battenwear's Packable Anorak jacket and Packable Windstopper turn classic styles into practical, portable staples with the use of Coolmax® Stretch and Taslan Nylon, respectively. Of course, summer is almost upon us, and we'd be remiss if we didn't give a shoutout to the Battenwear shorts du jour. The Local Shorts are bright and bold with a classic multi-pocketed look and they're super soft to the touch thanks to the fine-ridged 14-wale corduroy they're cut from.
Headgear is another area where Battenwear really excels. There's truly a Battenwear hat for any kind of fair-weather outing you can imagine – the Bucket Hat in Denim Blue for you city slickers out there, and for the more excursion-inclined, the Camp Cap and Camp Crusher are both extremely packable and expectedly stylish to boot. The house of Battenwear was built on versatility and an uncompromising attention to detail that has won them a devoted following of discerning menswear enthusiasts and folks who just want solid, long-lasting gear. Come join the club – Battenwear is officially in the shop now.
SHOP BATTENWEAR