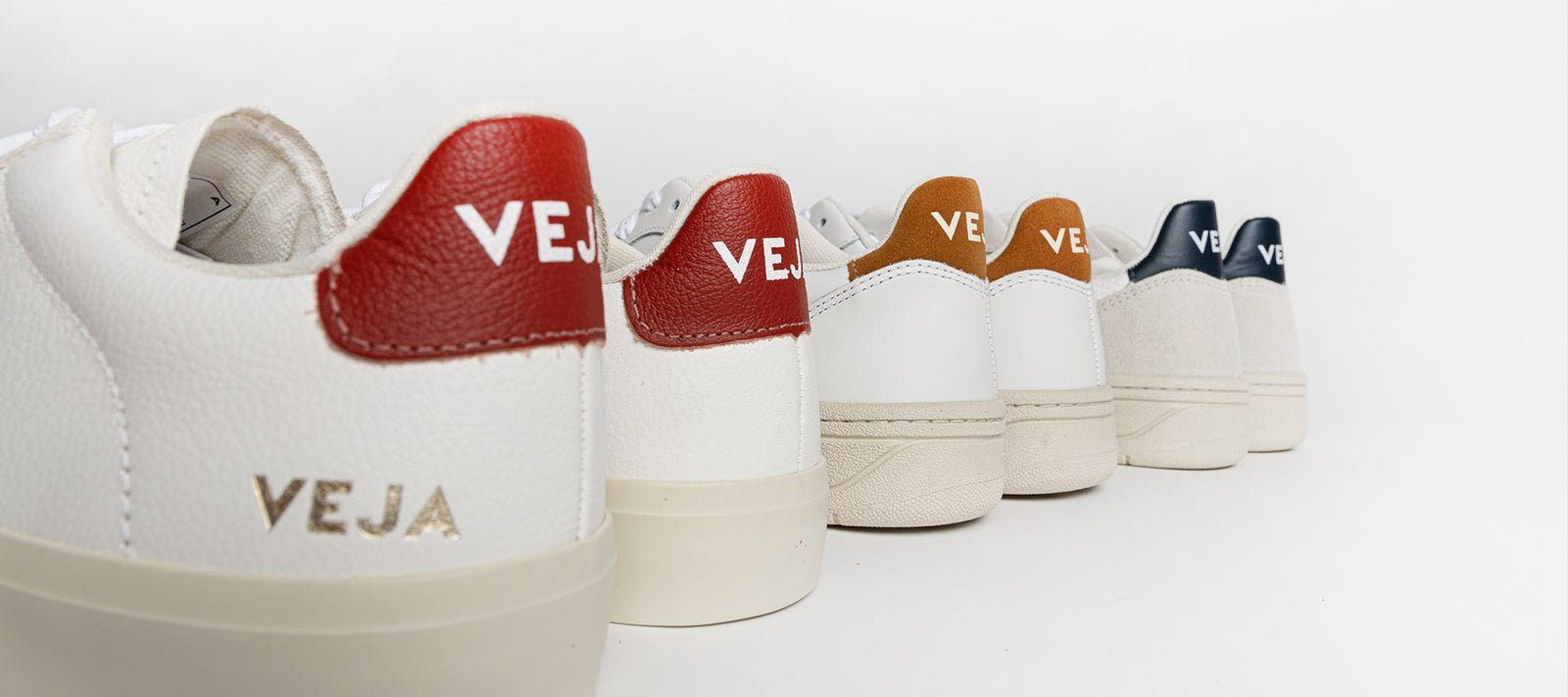 VEJA shoes Collection
With sustainability placed at the forefront, VEJA meaning "to look" in Portuguese, has been a cult-classic shoewear essential for many since 2005. Sébastien Kopp, the Co-Founder of VEJA along with François Ghislain-Morillion founded the company based on the premise to create a project that would be based on actions and not words. After working a few months in banks, the duo realised that life had a much different path ahead of them. Thus began their journey travelling around the world for a year finding sustainable ways in reducing pollution, a respect for the environment, and enhancing social conditions of the local population, ultimately creating what is known as VEJA today.
Kopp and Ghislain-Morillion acknowledge the value and importance of maintaining a strong relationship with their suppliers, the DNA of VEJA can be easily tracked down from ecologically sourced organic cotton fields in Brazil and Peru to natural rubber from Seringueiro communities in the Amazon rainforest. Without compromise, VEJA flourishes in balancing its minimalistic and effortless designs whilst keeping true to the company's origins.
The label spares no effort in using only ethically sourced resources of organic cotton and Amazonian rubber. When it comes to producing high quality, the footwear maestros never fail to impress nor compromise sustainability and pricing. VEJA places their manufacturing practices not to damage the environment but to be in harmony with it. Therefore, controlling each step and process make them able to cut the unnecessary and focus on what matters, providing high-quality footwear while simultaneously being affordable, mindfully manufactured, and undeniably sleek.
VEJA successfully demonstrates the duality of balancing mindfulness for both the environment and design without jeopardizing either of them. The cult-classic footwear naturally maintains its sleek minimalistic aesthetic in a variety of colours, including notable models such as their low-top ESPLAR trainers, the revered V-10s, and the WATA canvas sneaker.
VEJA sets a precedent for other brands to follow suit, by being one of the first sneaker brands to use B-mesh, a fabric made entirely of recycled polyester (polyethylene terephthalate or PET). B-mesh is manufactured from plastic bottles that are collected, sorted, then transformed into plastic flakes. These flakes are then turned into polyester fibre through extrusion, averaging three plastic bottles to create a pair. The light, breathable, and waterproof fabric, indisputably makes it the ideal material in creating sustainable kicks.
Mindfully aware of their place with Mother Nature, VEJA continues to listen to their audiences and surroundings, shifting the idea that high-quality footwear does not have to come with a heavy price tag nor pay a heavier price on the environment.
SHOP VEJA
Shop VEJA FW21 Collection