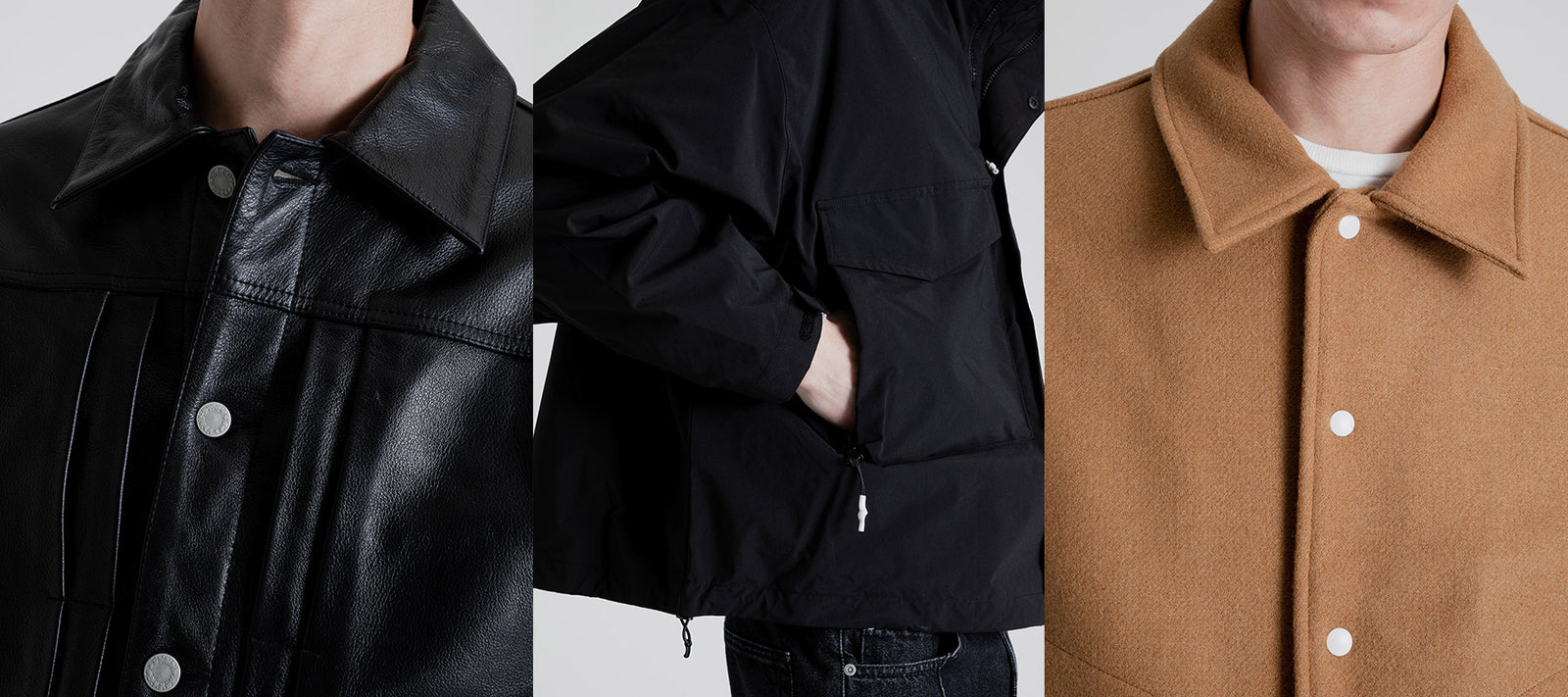 Uniform Bridge Fall Winter 22 Collection
For a label that makes no illusions about its love for vintage Americana, Uniform Bridge's garments are contemporary through and through. The South Korean menswear brand has carved out a niche all their own, creating clothing for those who, like themselves, respect the past but are firmly rooted in the fashions of today. Uniform Bridge has a one-of-a-kind design language that incorporates workwear, military gear, outdoor apparel and even the preppy cuts of Ivy League style – all refracted through the unmistakeably modern lens of Korean streetwear.
Easy wearing, layering-friendly pieces are the name of the game here. Though it's nigh impossible not to picture the super clean outfits you could create with a closet full of Uniform Bridge clothing, their stuff has a reputation for playing well with pretty much any look you throw together. We're big fans of their pants in particular – ranging from amped-up takes on classic jeans like the perfectly baggy Pin Tuck Easy Pants. Uniform Bridge's entire arsenal is extremely versatile and oh-so-comfy thanks to their minimal detailing, flawless cuts and some excellent washes that can capably fill any vacant spots in your wardrobe. In seasons past, we've been really impressed with Uniform Bridge's shorts too, applying their denim expertise to styles like the One Tuck Denim Short – something to look forward to during the long, cold winter months.
Yet another feather in the cap of Uniform Bridge is that everything they put out is made right at home in Korea, infusing archival pieces from throughout history with their own unique influences and design approach. Take the Turtleneck Sweatshirts 8% Melange for example. If you've ever reached for a turtleneck but thought it too formal, you're in luck. This sweatshirt/turtleneck hybrid gives you all the neck warmth without the pomp – perfect for those in-between settings and pairing with more casual jeans and sneakers. Leather jackets are back in a big way this fall & winter, and we've got options for both the vegans and non-vegans out there in the form of the Vegan Leather Single Blouson and the Leather Trucker Jacket, both absolutely oozing bad-boy style in classic black.
New for the FW22 season, we've even added items from Uniform Bridge's women's collection to our ever-expanding assortment of offerings. Some are re-tooled and adapted styles from the men's side, such as the One Tuck Wool Slacks in minimal beige or the Balloon Pants in earth-toned Sage Green just in time for your fall palette. Other items typify Uniform Bridge's retrospective approach to design, riffing on classic like the Oxford with their Oxford BD Shirts, which is made even better with the addition of a winged hem that makes it perfect as a fall layering piece. Other items like the V Neck Knit Cardigan in your choice of Ivory or Olive, and the effortlessly cool Single Pleat Blouson combine timeless appeal and durability to ensure they remain staples in your rotation for years.
Uniform Bridge Fall Winter 22 Collection