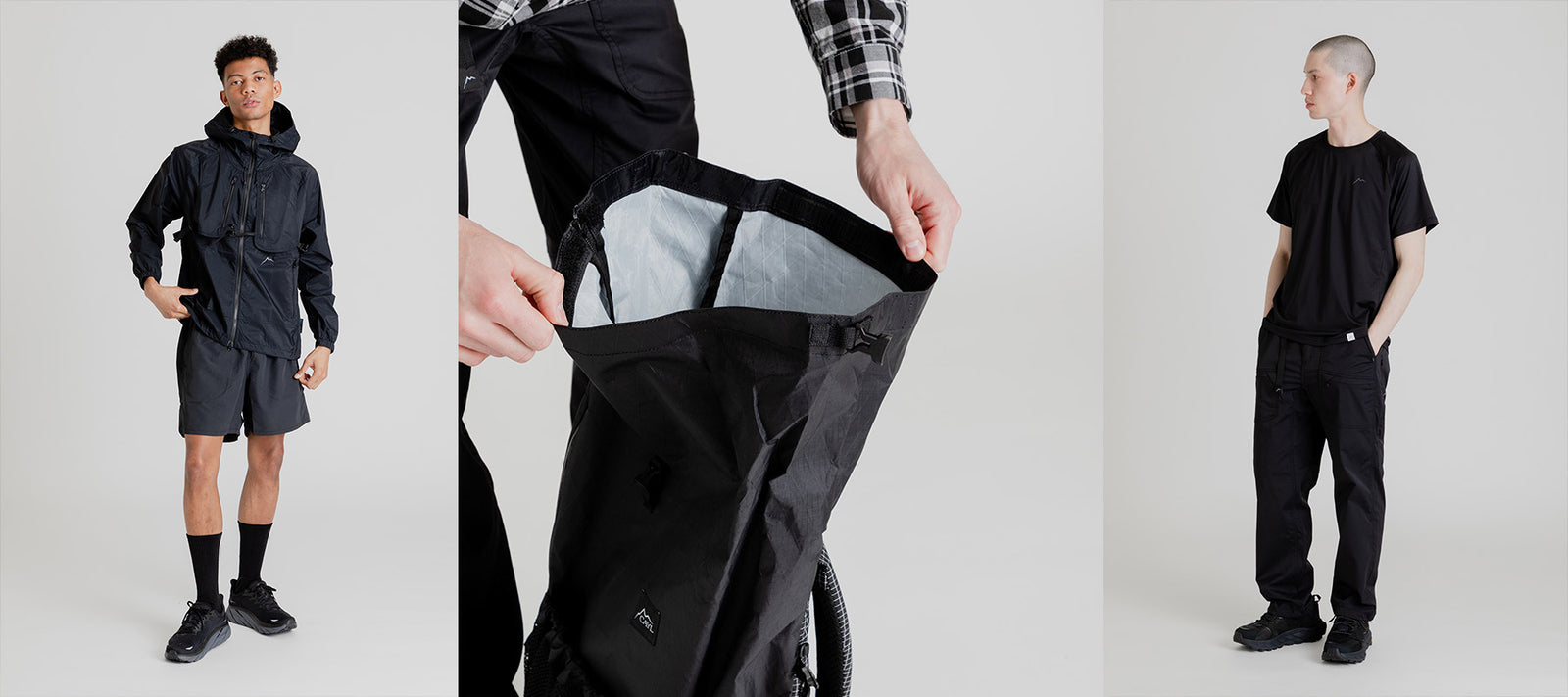 CAYL Brand Introduction
Ahhh, the great outdoors… birds chirping, breathtaking scenery, the feeling of the earth beneath your feet – it's hard not to be romantic about the majesty of mother earth. And for those who aren't in the vast majority of people who at least appreciate the occasional jaunt in the woods, maybe CAYL's sleek, minimal outdoor apparel will be able to sway you towards the trail. The South Korean brand's infectious devotion to all things hiking, climbing, and otherwise outdoorsy is hard not to get on board with, after all. Even their name, CAYL, is an acronym for Climb As You Love – which suggests an unselfish and unpretentious desire to see more people get in touch with nature, on their own terms.
The term "lifestyle brand" gets bandied about a lot, but few embody this as completely as CAYL. Founder Euijae Lee is truly passionate about the outdoors and supporting individuals and groups both in CAYL's home of South Korea and abroad to get outside and discover the transformative power of nature. His own love for Korea's mountains and climbing culture is well-documented – many styles like the Seorak 3 XPac are named after local mountains, and Lee is even part of a hiking club that meets once a month to hike for 2 days straight. It's no surprise then that the gear and clothing CAYL creates is likewise approachable, versatile, and sold at a price point that won't frighten away the more casual enthusiasts. Cayl's series of bags and backpacks have garnered an international following – like the Mari Rolltop XPac with its aesthetically pleasing asymmetric design and ample storage capacity, and the slightly smaller Gaya Rolltop XPac.
CAYL Brand Introduction
The rest of their lineup of clothing and accessories is likewise filled with complex naming systems, techy fabric blends and practical features galore, solidifying their reputation as outdoor apparel heavyweights on a global scale. We're partial to their Flow series, which consists of garments made from a span mesh fabric with barely visible holes for maximized ventilation and a uniquely textured look that's easy on the eyes. You can find this at work in the Flow Hiker Shirts, a breezy collared shirt with plenty of pocketing and a dapper look, the super practical Flow Shorts, and the Flow 5 Panel Cap. We also wholeheartedly support CAYL's efforts to revitalize the cargo pants, not that they were ever truly out of vogue. Styles like CAYL's 6 Pocket Hiking Pants and the Cargo Vent Pants provide plenty of storage space in surprisingly good-looking packages that wouldn't be out of place in an urban setting.
This isn't even the tip of the iceberg for our first delivery from CAYL. Trust us when we say that there is a LOT of gear hitting our shelves this season – everything from headwear like the Trail Hat, the Stretch Nylon Cap and the Light Air Suncap, to decked-out outerwear like the one-two punch Buckle Wind Vest and Buckle Wind Jacket. If waking up at 4am to scale a mountain still doesn't sound like your idea of a good time, not to worry. CAYL's clothing is purposely designed to fit into more metropolitan lifestyles as well – we can definitely see pieces like the Logo Mesh Short Sleeve and Nylon Short Sleeve Hiker Shirts accompanying our jogs or gym sessions. So, whether you're an avid hiker, climber, biker, or you just want to look good for your single obligatory hike this summer, CAYL's got you covered with stylish solutions in spades.
SHOP CAYL